Concrete gets a bad rap: rough, clunky, cold, best suited for brutalist interiors. But lately we've spotted appealing sinks made of concrete in all kinds of spaces, from a snug house on an island in Maine to an indoor-outdoor escape, available for rent, in Mexico. As it turns out, the concrete sink is coming into its own as one of the most versatile sinks we've seen, aesthetically. But is it practical?
We asked designer Fu-Tung Cheng of Berkeley-based Cheng Design (who literally wrote the book on the subject: Concrete Countertops: Design, Forms, and Finishes for the New Kitchen and Bath) our pressing questions on concrete sinks: What are the advantages? Can you use it in the kitchen? Are there options beyond plain, sidewalk-colored gray? Here's the intel.
Why would you want a concrete sink?
It makes a statement: The concrete sink takes an inexpensive material, formerly used only for construction and foundations, and turns it into something sculptural and bespoke. "We live in a world of manufactured items, with everything channeled to the mass market," says Cheng. "So here's the chance to use a relatively inexpensive material and finish it into something that's unique." A customized sink made of ceramic, for example, is considerably harder to produce, as it requires kiln-firing at high temperatures. But concrete, a much more forgiving material, is easily transformed into almost any shape you can imagine.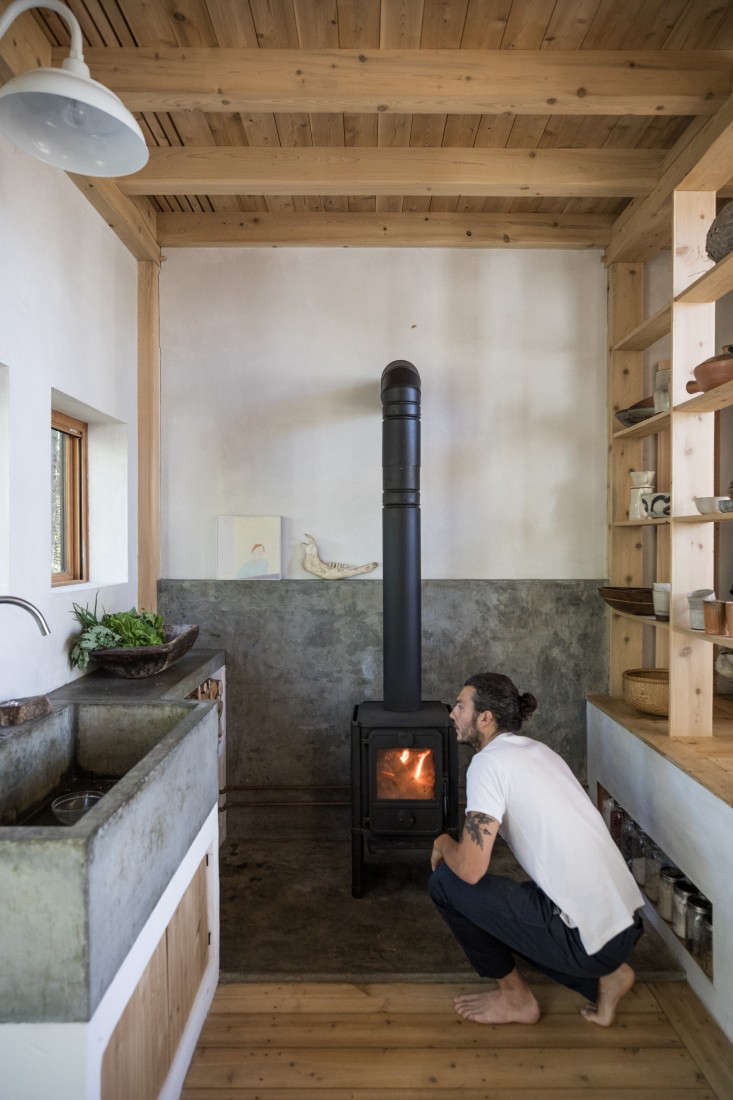 What are the advantages of a concrete sink?