The burning question, for people (like us) who spend an inordinate amount of time thinking about kitchen sinks (and especially at this time of year, what with all of the holiday prep): Is the double-bowl sink still relevant?
The double-bowl (or divided) sink was popular before the advent of the dishwasher, when its two compartments served as an easy system for washing dishes: soapy water and dirty dishes in one bowl, clean water for rinsing in the other. But in the age of the automated dishwasher, are there any benefits to having a double-bowl sink?
We asked Oakland, California–based architect Jerome Buttrick (of Buttrick Projects Architecture & Design, a member of the Remodelista Architect and Designer Directory; he's done four renovations with Julie over the years) to help explain the pros and cons of single-bowl and double-bowl sinks. (We've also quizzed him about What to Know About Choosing the Right Size Kitchen Sink.) As it turns out, single-bowl sinks are having a moment, but there are a number of factors to consider, including how much space you have, how many people use your kitchen at the same time, how often you entertain, and how you tend to clean up. Read on to see which is best for you.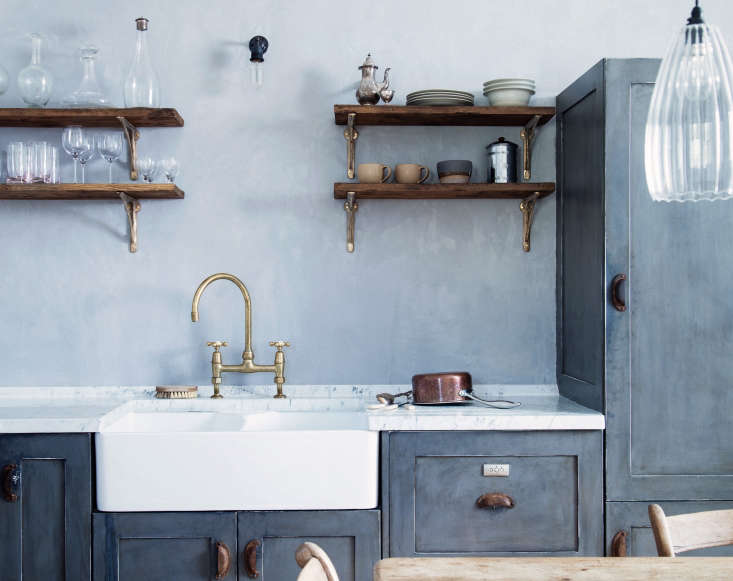 What is a single-bowl sink?
A single-bowl sink has one, usually large, basin, with no dividers. Buttrick says the single-bowl sink is having a moment: "We see the trend moving away from the double-bowl sink," he says. "Our clients prefer one large bowl; in fact, we're not installing any double-bowl sinks at all."
What is a double-bowl sink?
A double-bowl (or divided) sink has two basins in one unit, usually separated by a divider. Traditionally, both sinks would be the same size, and you'd fill one bowl with hot soapy water and the other with clear water for rinsing, however double-bowl sinks are available in a variety of sizes and configurations: Manufacturers now make some double units with one sink smaller—say, half the size of the main one, which means that the unit as a whole takes up less counter space. Sometimes the smaller sink is shallower as well.