The burning question, for people (like us) who spend an inordinate amount of time thinking about kitchen sinks (and especially at this time of year, what with all of the holiday prep): Is the double-bowl sink still relevant?
The double-bowl (or divided) sink was popular before the advent of the dishwasher, when its two compartments served as an easy system for washing dishes: soapy water and dirty dishes in one bowl, clean water for rinsing in the other. But in the age of the automated dishwasher, are there any benefits to having a double-bowl sink?
We asked Oakland, California–based architect Jerome Buttrick (of Buttrick Projects Architecture & Design, a member of the Remodelista Architect and Designer Directory; he's done four renovations with Julie over the years) to help explain the pros and cons of single-bowl and double-bowl sinks. (We've also quizzed him about What to Know About Choosing the Right Size Kitchen Sink.) As it turns out, single-bowl sinks are having a moment, but there are a number of factors to consider, including how much space you have, how many people use your kitchen at the same time, how often you entertain, and how you tend to clean up. Read on to see which is best for you.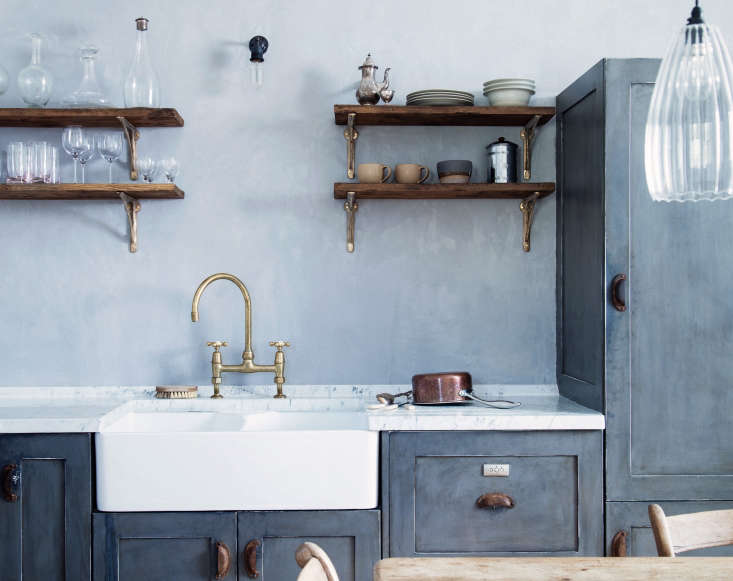 What is a single-bowl sink?
A single-bowl sink has one, usually large, basin, with no dividers. Buttrick says the single-bowl sink is having a moment: "We see the trend moving away from the double-bowl sink," he says. "Our clients prefer one large bowl; in fact, we're not installing any double-bowl sinks at all."
What is a double-bowl sink?
A double-bowl (or divided) sink has two basins in one unit, usually separated by a divider. Traditionally, both sinks would be the same size, and you'd fill one bowl with hot soapy water and the other with clear water for rinsing, however double-bowl sinks are available in a variety of sizes and configurations: Manufacturers now make some double units with one sink smaller—say, half the size of the main one, which means that the unit as a whole takes up less counter space. Sometimes the smaller sink is shallower as well.
What's the ideal size? We asked Reece Williams, who's handled sales for 20 years at Cherin's Appliance in San Francisco: "To me, it's a main bowl that's twenty-one inches or more, and a second bowl at least fifteen inches," he says.
What are the pros of a single-bowl sink?
1. They often fit better in smaller spaces.
Especially in kitchens with limited counter space, single-bowl sinks have an advantage over the usually larger double-bowl designs.
2. They're roomier, for washing large pots and pans.
Buttrick says the reason he installs only single-bowl sinks these days has less to do with lack of counter space and more to do with the need for more sink space: "With a big single-bowl sink, it's easy to clean that large roasting pan, wok, or lobster pot," he says—no divider to bump into. Certainly, easy dishwashing is appreciated by any clean-as-you-go cook. And if you don't clean as you go, a big, deep single sink is a good place to stash dirty pots and dishes, so your kitchen looks more orderly.
What are the cons of a single-bowl sink?
1. You can't divide and conquer.
If you just have one sink and it's not large, the area can get crowded when others are helping you cook—or just trying to grab a glass of water, rinse hands, or fill a vase for flowers. And if you hand-wash dishes (if you have no dishwasher, say, or own fragile vintage china), it's harder to wash, rinse, and drain them in a single-bowl sink. On the other hand, a built-in drainboard can help.
2. They're not as disposal-friendly.
Another con: When your sink is full of water or dirty dishes, the garbage disposal, if you have one, isn't accessible (whereas it would be if you had one bowl for the disposal and one for dishes).
What are the pros of a double-bowl sink?
"In a perfect world, a double-bowl sink where both bowls are a good size is a delightful thing," says Williams. True, it can be quite a luxury to have two sinks side-by-side.
1. It's ideal for washing dishes by hand.
It's convenient if you prefer to hand-wash your dishes (as we're told some people do). Double-bowl sinks aren't generally used that way anymore, since dishwashers took over. It's also common to keep a rack in the second sink where washed items can air-dry; some double-bowl units come with an integrated cutting board that fits over one sink for extra work surface.
2. You can separate dirty dishes from food prep.
In a double-bowl sink, you can stack dirty dishes and utensils in one sink while preparing a meal and use the other for vegetable prep.
3. The garbage disposal is always accessible.
Generally the garbage disposal is installed in the smaller sink, so it's accessible when the main sink is filled with water or unwashed dishes.
What are the cons of a double-bowl sink?
1. The size and profile can be cumbersome.
For starters, one downside is the amount of counter space consumed. A double-bowl unit can measure 40 or even 48 inches long (you can even buy a triple-bowl unit, which may be as long as 60 inches), and don't forget that even more counter space is needed on both sides of the sinks for stacking unwashed and clean items. In a small kitchen, that's a lot of real estate. "Here in San Francisco, people do the arithmetic and find that they just don't have enough counter space to give away for two good-size bowls," says Williams.
2. It eats up under-counter storage space.
Another minus: You're also sacrificing under-counter storage space, since a sink base cabinet has no shelves or drawers. (And that garbage disposal takes up space.)
3. Ironically, it can mean less space for washing large items.
Finally, there's the issue of sink size, especially when one bowl is smaller than the other. "It's just annoying to have a second bowl that's not very big," says Williams. "It makes it hard to wash bulky items like roasting pans." Some double-bowl units have a lower interior partition that makes cleaning large pots easier.
Is a single-bowl sink less expensive?
It can be. For example, a Kraus Undermount 33-Inch Double-Bowl Sink costs $299.95 at Home Depot, while same model as a single-bowl sink—the Kraus Undermount 32-Inch Single Bowl Sink—is slightly less expensive, at $224.95. Installation generally costs more for a double-bowl unit, and you may need two faucets.
Can I swap a single-bowl for a double-bowl sink?
That would depend on available counter space, obviously, and also on the cabinetry and countertop material. You'll likely need to enlarge the cutout to accommodate the new unit, which will be more difficult with, say, a stone countertop in place.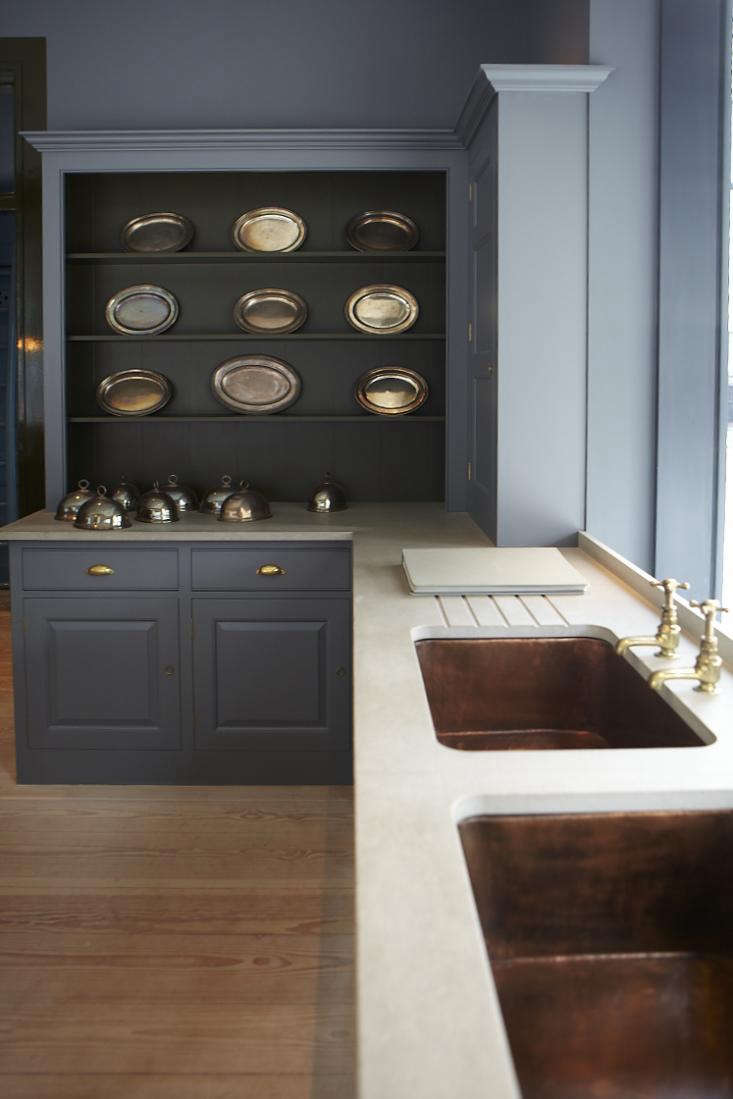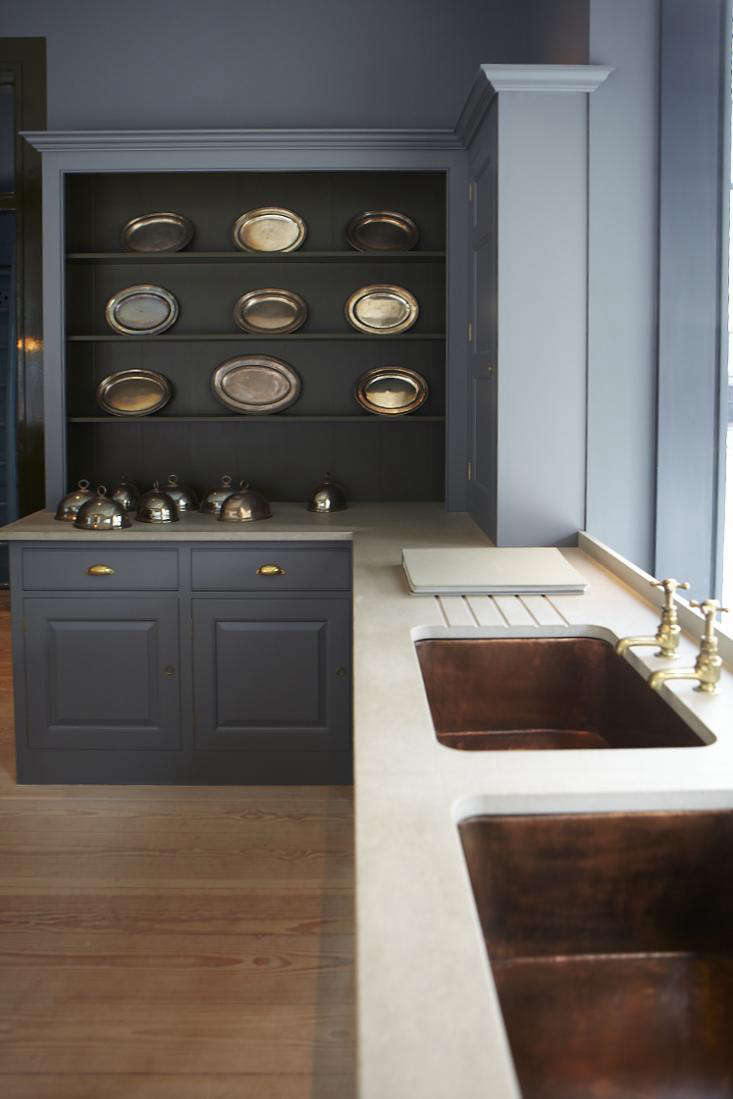 Are there other ways to get the benefits of a double-bowl sink?
Here's an old-school idea: simply drop a plastic basin into your single-bowl sink and fill it with water. Afterwards, empty it and store it under the sink.
Another option: Two single-bowl sinks installed in different spots, say one on the main countertop and one on an island. (See 10 Genius Double Sinks, Utility Edition for some ideas.) "A separate bar sink is great when you have two people who are active participants in the kitchen," says Buttrick. If there's room, you can even make the second sink a full-size one. There will be extra plumbing costs, but the busy cook will appreciate space opening up around the sink (and having an extra hand).
Trying to decide which kitchen sink is right for you? Consult our guides:
Finally, get more ideas on how to evaluate and choose your kitchen sink and faucet in our Remodeling 101 Guide: Kitchen Sinks & Faucets.
N.B.: This post is an update; the original story ran on December 21, 2017.