When I spotted a set of blocky wooden candlesticks at Coffeewerk + Press in Galway, Ireland, I had to track them down. As it turns out, Onshus, the Dutch design company behind the candlesticks, has a well-curated collection of simple household essentials—all with the black accents I'm obsessed with these days. Here are some of our favorite pieces from the online shop.
Photography courtesy of Onshus.

Above: Onshus's Up Side Down Wooden Candlestick Holders, €22.95 ($25.61) are reversible and available in wood and black.
Above: Round Plank Serving Trays are €29.95 ($33.42) each, made of repurposed scaffolding, and tied with a jet-black ribbon.
Above: The color-blocked Plaid 1/3 Throw, shown toward the bottom of the stack, is available in white/gray, sand/gray, and gray/black; €74.95 ($83.64).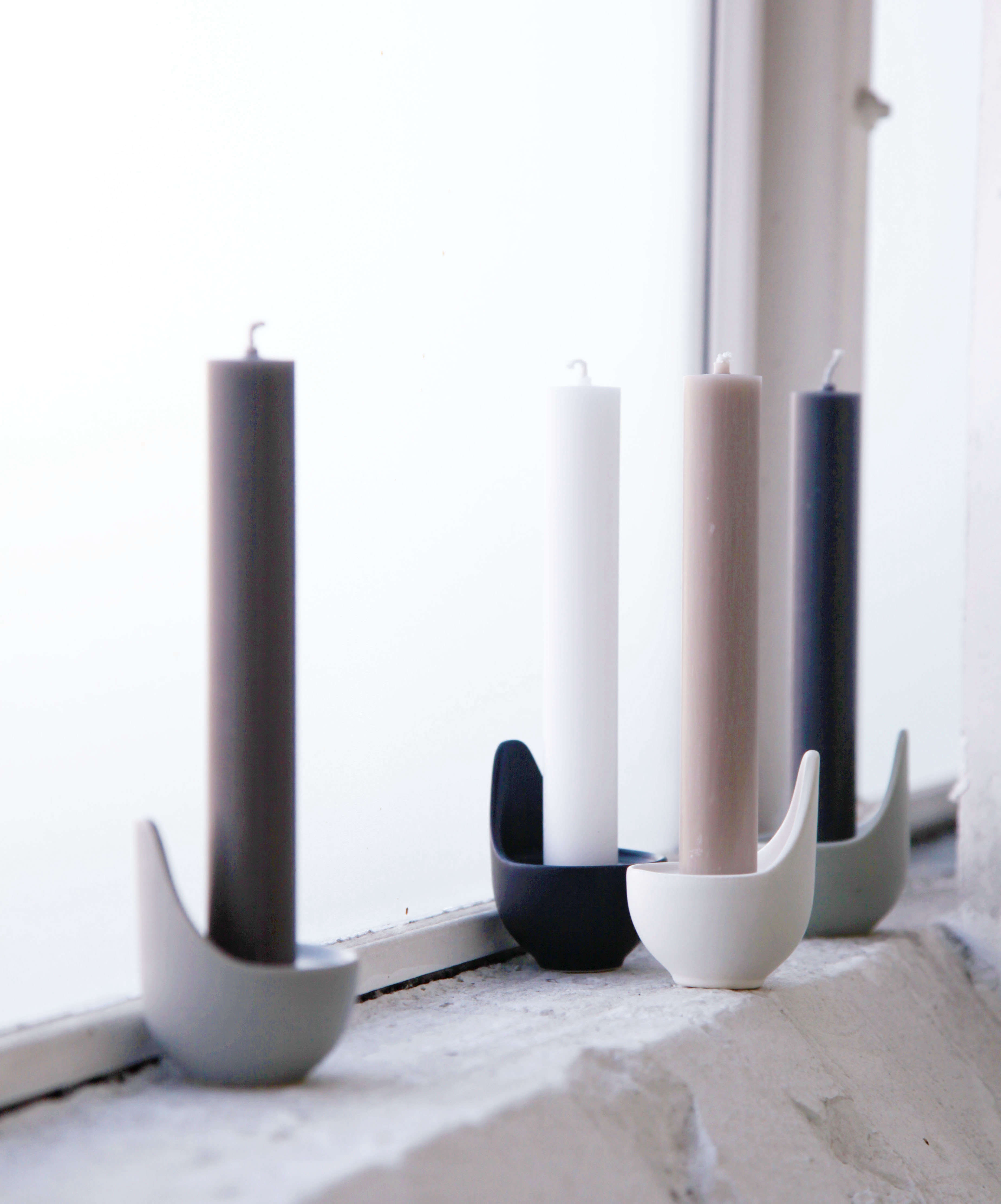 Above: A collection of small, matte-glazed Kaars Candlestick Holders looks striking on a table or windowsill. They're sold individually for €7.95 ($8.87) each.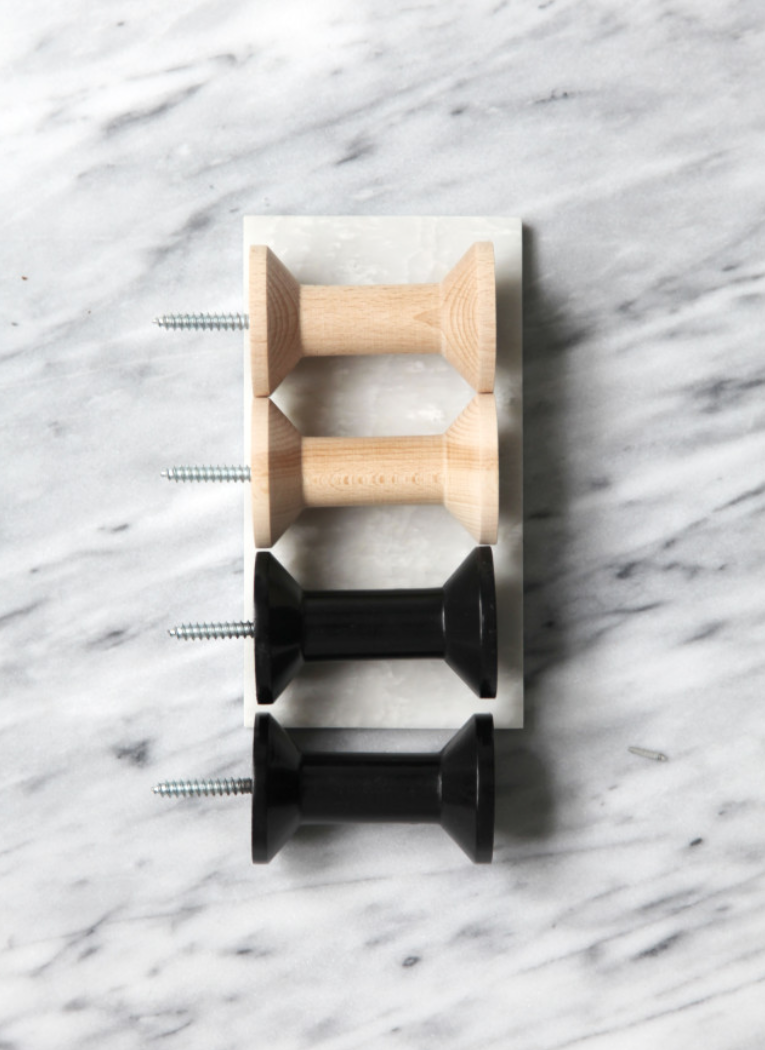 Above: Reminiscent of oversize pushpins, bold Haak Wall Hooks are €9.95 ($11.10) for natural and €11.95 ($13.33) for black.
Above: Handblown Vaas Vases are available in clear, fig, and smoke. Small from €17.95 ($20.03), large from €59.95 ($66.90).
Above: The oversize Skal Serving Plate is made of black-painted stoneware and is available for €34.95 ($39).
Above: The metal Vouw Shelf is a subtle place to display objects; €32.95 ($36.77).
Above: The Mand Wire Basket is available in two sizes and two finishes (copper and black); €19.95 ($22.26) for small, €24.95 ($27.84) for large.
For more home must-haves from around the globe, see our posts:
(Visited 54 times, 1 visits today)