In our latest book, Remodelista: The Low-Impact Home, we profile the one-room cabin of architect couple Bretaigne Walliser and Thom Dalmas of TBo (for Thom-Bretaigne) office. The couple built the cabin themselves in a mountain meadow in the Catskills from a post-and-beam kit. Shared with their two young children, the one room includes a small kitchen, banquette dining area, daybeds, and lofted bedroom. Here's a zoomed-in look at the details within.
For more on the project, see our book Remodelista: The Low-Impact Home: A Sourcebook for Stylish, Eco-Conscious Living.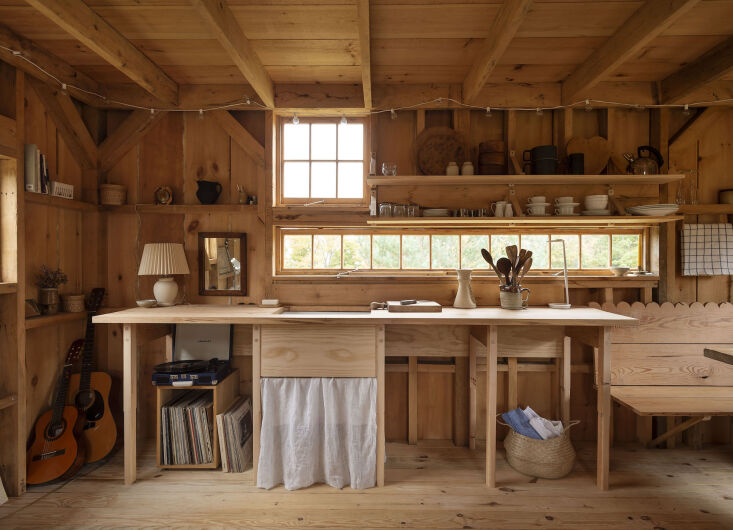 The cabin frame is built from hemlock, a local wood, with white pine board-and-batten siding. The floor is tongue-and-groove white pine. The cabin is electrified but without running water.
Lighting