Native Americans aren't generally associated with sheep, especially not sheep dotted about the limestone villages of the English Cotswolds. Yet the Hudson's Bay Point blanket owes its existence to both, with the Hudson's Bay fur trading post in Canada acting as a halfway point between the two cultures. The 18th century Plains Indians valued the preshrunk and felted Cotswold wool blankets for their ability to retain heat and repel water, and used them for bedding and clothing. In exchange, the British received beaver pelts, much in demand for use in the construction of top hats.
The Hudson's Bay point blanket, with its familiar off-white background and green, red, yellow, and blue stripes at either end, has remained exactly as it looked when it was known as the Chief's Blanket. According to Hudson's Bay Company, the colors don't hold any special significance and were chosen simply because they were popular and used the most reliable colorfast dyes at the time. The black stitched lines, or "points," at the top of each blanket have not changed either; they were the means by which a trader could gauge the size of a blanket without having to unfold it. The only real change is that the wool now comes from sheep grazing in Yorkshire; Hudson's Bay Company continues to sell the blankets in Canada, and Woolrich holds the official license to sell them in America. Here are a few examples: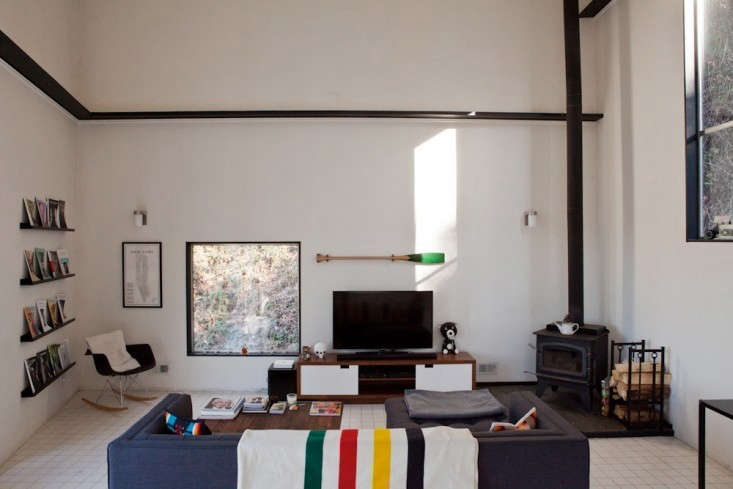 Object Lessons columnist Megan Wilson is the owner of Ancient Industries and curator of the Remodelista 100, a collection of essential everyday objects presented in the Remodelista book. Watch for her column every Tuesday, and have a look at her past lessons on Lodge Cast Iron Cookware, Pastel Enamel Pots, and Humble Cotton Cleaning Cloth.
N.B.: This post is an update; the original story ran on April 29, 2014.
You need to login or register to view and manage your bookmarks.