Today we take a look inside the parlor of Taavo Somer's renovated 19th-century farmhouse in upstate New York. Somer, founder of Freemans restaurant, barber, and menswear shop in New York, is the original mastermind behind the rustic/reclaimed/hipster style that's swept the design world. The living area, complete with original beams, reclaimed floors, and characterful vintage furniture, follows suit. Here's a list of ideas for re-creating the look at home.
N.B.: We'll have more of the house, featured in Freemans: Food and Drink | Interiors | Grooming | Style, on Remodelista later this week.
Above: The spartan living room with symmetrically arranged furniture. Photograph by David Prince, courtesy of Harper Collins.
Above: Taavo shown ascending the staircase. Photograph by David Prince, courtesy of Harper Collins.
Furniture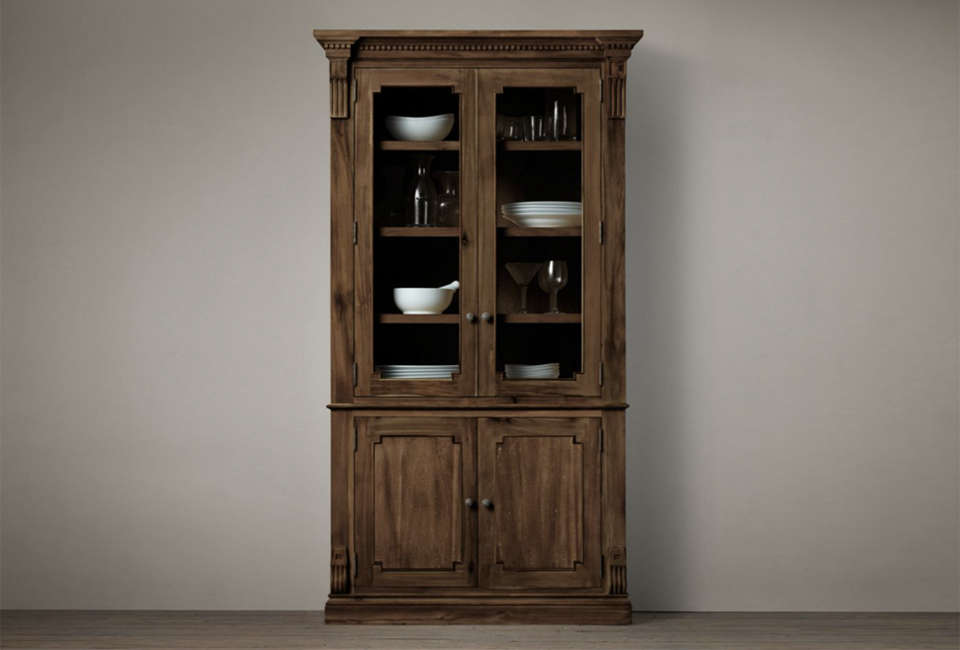 Above: Somer has two different antique cabinets flanking the fireplace. For something similar, Restoration Hardware's St. James Glass Double-Door Sideboard & Hutch is $2,050 to $3,395, depending on size (it's shown here in Antique Coffee). Something similar with a pared-back look is the Teak Lodge Cupboard for $5,800 at Lekker.
Above: John Derian's Cove Sofa is $4,080 at Lekker; it can be ordered in custom fabric or velvet direct through John Derian.
Above: The Benson Sawhorse Coffee Table from Restoration Hardware is made of reclaimed oak; $850 to $1,490, depending on size. Other options are the Kingsley Wide Reclaimed Teak Coffee Table for $675 at Teak Warehouse, the BluDot Strut Wood Coffee Table for $599 at Lekker, and the Walnut Nordic Coffee Table for $1,815, also at Lekker.
Above: The Benchwright Console Table is an off-the-shelf version of the antique console in Somer's living room. It's $999 at Pottery Barn.
Above: An Antique Armchair can be sourced at Galerie Half in Los Angeles; contact them directly for more information. Alternatively, the John Derian Fritillaria Chair is similar in shape to the deconstructed chair in the living room; $2,790 in Belgian linen at John Derian.
Above: A 19th-Century Folk Art Oak Tripod Side Table is $1,500 from Liz Spradling Antiques on 1st Dibs. Obsolete in Los Angeles also has a French 1760s Walnut Side Table for $2,950.
Textiles
Above: You can find repurposed vintage kilim rugs as pillow covers on Etsy, including this Striped Kilim Pillow for $95 from Pillow Me, an Etsy seller in Turkey.
Above: Libeco Napoli Linen Pillows are $75 to $110, depending on size, at ABC Carpet & Home.
Above: John Robshaw's Baba Bolster Indian block-printed pillow is $175 for the case and $25 for the insert at John Robshaw.
Above: Also from John Robshaw is the Naji Decorative Pillow in a similar paisley print to the one on Somer's sofa; $185 for the case and $18 for the insert.
Above: The Khadi Indigo/Black Cotton Blanket is $195 at Lost & Found in Los Angeles.
Above: Source an antique rug like this four-by-six-foot Antique Kurdish Rug for $1,000 at Sharktooth in Brooklyn.
Accessories
Above: A Cast Iron Door Stop weighing 10 pounds is made by artist Joshua Vogel of Blackcreek Mercantile & Co. (whose showroom is in nearby Kingston, New York). It's $375 and available in limited quantities at Blackcreek Mercantile & Co.
Above: The Nkuku Rattan Square Basket is large enough to store extra throw blankets in; $108 at Amara.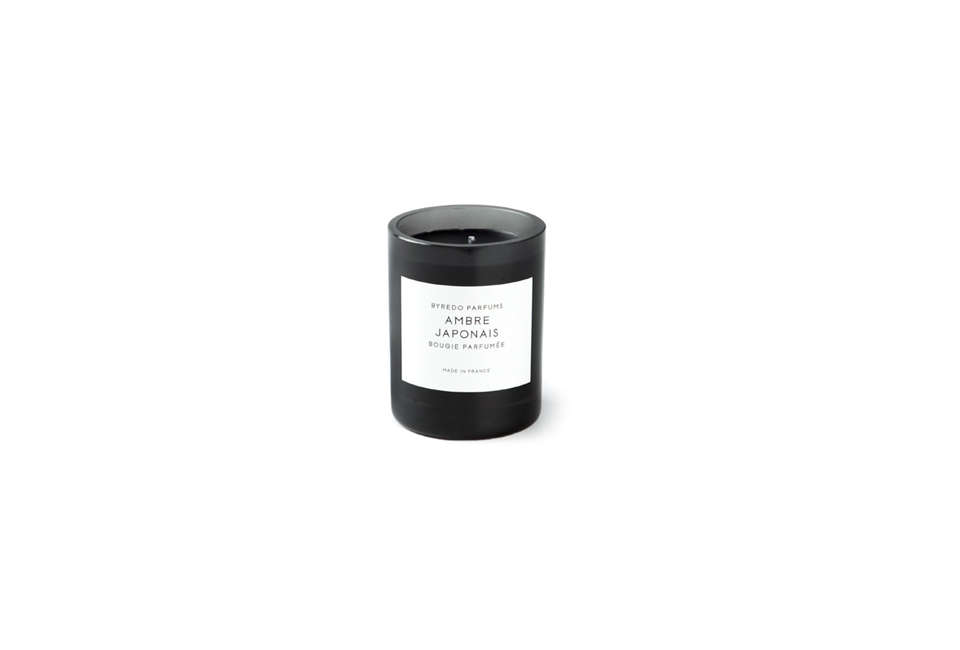 Above: Burning on the side table is a Byredo Ambre Japonais Candle; $80 at Barney's New York.
Above: The Petite Glass Cloche Collection includes different shapes and sizes and is currently on sale at Restoration Hardware; $19 to $59, depending on size.
Get inspired with more rustic living spaces:
You need to login or register to view and manage your bookmarks.