Wearing a lot of black will never be thought of as bold. Chic, maybe, but not bold. Black in the home, though? That's a different story. Black furniture, black painted walls, black floors—those choices are bold, especially in an era when Scandi sensibility and white interiors are de rigueur.
These days, and especially this week, we can't get enough of moody interiors. If you're feeling timid about going to the dark side, try incorporating one of these 13 decorative items and household basics, all in pitch-black, into your life. We promise, they'll look chic and bold in your home.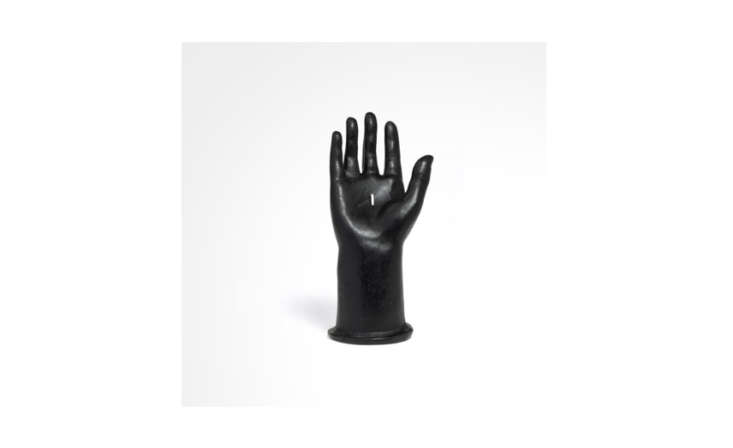 Above: Longhaired, wild-looking Organic Icelandic Sheepskins, in black and gray, are extra-stylish; $190 at Huset.
Above: Hearth and Harrow's hand-printed Organic Cloth Napkins (shown in the Fan Palm and Feather patterns) look elegant in black; $36 for a set of 4.
For Halloween ideas from past years, see:
You need to login or register to view and manage your bookmarks.