We recently came across—and admired—the work of Peter Dolkas and Michelle Ficker of Studio Dorion at the Brooklyn Heights Designer Showhouse.
Today we're taking a tour of Dolkas' former apartment on Willow Street in Brooklyn Heights (he's since moved on to another neighborhood in Brooklyn). "Michelle and I met when we were both at Billy Cotton, working on interior design projects," he says. "We've worked together for five years; all over the New York area, and also in Litchfield County; we just finished a project in Philadelphia as well."
We especially like Dolkas' own Brooklyn Heights project, which is full of clever (and economical) touches. Located in a five-story 1890s building that was a hotel at one point, the apartment has an Old World feel, with stained glass windows and original bathroom. "I lived there for three or four months before I did anything; the main renovation was the kitchen, which was from the 1980s. My goal was to simplify the bones and to create an interior that felt appropriate to the building."
Photography by Peter Dolkas.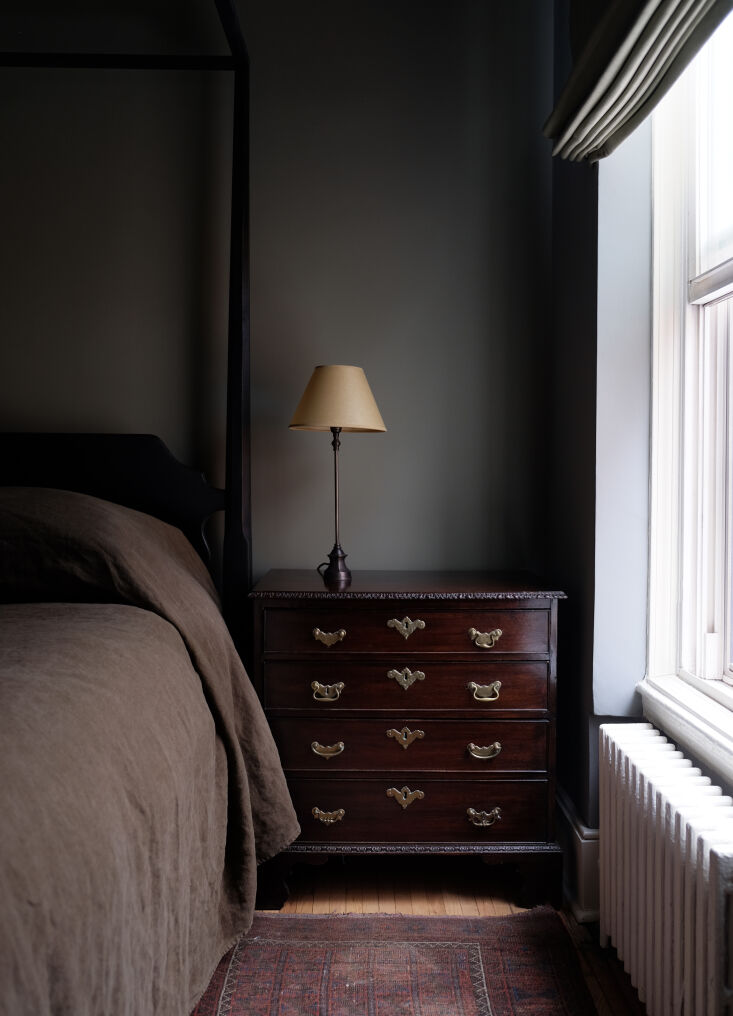 (Visited 249 times, 13 visits today)