The Scenario: Fashion designers Momo Suzuki and Alexander Yamaguchi launched their minimalist-chic clothing line Black Crane in 2008. Not long after that, the two—Japanese transplants who met in LA nearly 20 years ago—decided it was time to go looking for their dream house. They pictured a modernist Schindler classic with views and acres, but happily settled for a tree-shaded 1948 Pasadena bungalow built by the seller and his son.
The Challenge: Untouched for decades, the 1,200-square-foot house was gloom-central inside and just about every inch needed tending. "It was bad," says Momo, "a true fixer."
The Solution: Momo and Alex's design skills, they discovered, translate well to interiors. With help from a construction crew, they re-tailored the place themselves, removing walls, replacing windows with French doors, installing a new bath, and generally infusing the rooms with a look that's equal parts midcentury modern and Japanese serene.
Top Takeaway: 1. "You can change the interior but not the location," says Momo—so choose a setting that you like. 2. A limited budget forces you to be resourceful. "There are always tons of approaches you can take to a remodel, but we had to be very mindful of costs. We discovered that sometimes you find a better solution by respecting the current condition of the space." 3. Let "simple and functional" be your mantra.
Photography by Kikuko Usuyama.
Like the faceted bowl? It's by artist Kelly Lamb. Have a look at her work in our post Kelly Lamb's Glamorous LA Art Studio.
Momo and Alex both made their way to the States as teens—she in pursuit of environmental art studies and he as a professional surfer (who subsequently became a graphic designer and then launched his eponymous fashion line, the men's wear companion to Black Crane). The collector of the family, Alex stalks Scandinavian and Dutch midcentury arcana from foreign vendors on eBay.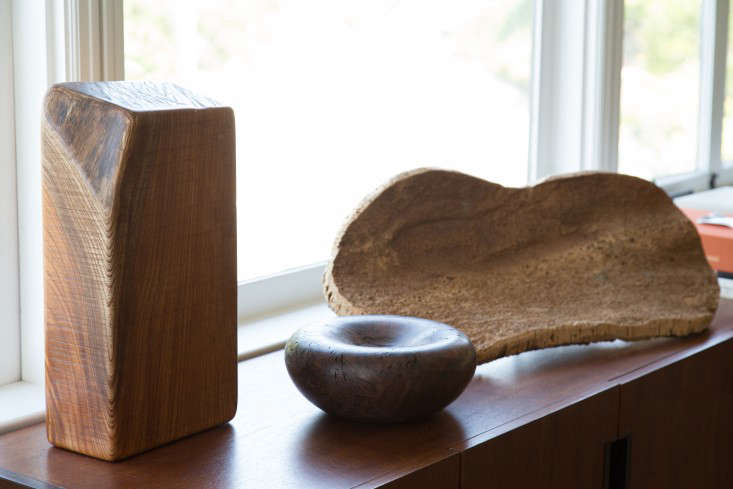 Looking for more DIY remodeling inspiration? Take a look at:
This post is an update; the original ran on October 30, 2014, in our Lessons from Japan issue.
(Visited 986 times, 3 visits today)