Last week, we received an email from Jessica Bunge, senior market editor at Emily Henderson Design, that grabbed our attention. She had recently renovated the small kitchen in her 363-square-foot apartment in Los Angeles. Among her design inspirations? The kitchen of Sarah Lonsdale, one of Remodelista's founding team members. Would we like to see her remodeled space, she wondered.
One look at the before/after pictures, and it was clear that we needed to write about it. From the chic built-in breakfast nook to the simple plywood countertop, which covers the unattractive countertop underneath—an idea she got from Sarah's own rental hack—Jessica's kitchen rehab is considered and smart.
And cost-conscious, too: The entire DIY project cost about $2,000 ($1,000 for the built-in projects and $1,000 for the decor), thanks to a handy and willing father. "My dad built, then I sealed and installed. I am very aware that this kitchen would have hit my wallet much harder had I not had my dad do all the craftsman work," says Jessica.
Take a look at what they were able to accomplish together—on a budget. Then head over to Emily Henderson's blog to learn all the details of the makeover.
Photography by Sara Tramp, courtesy of Emily Henderson Design.
Before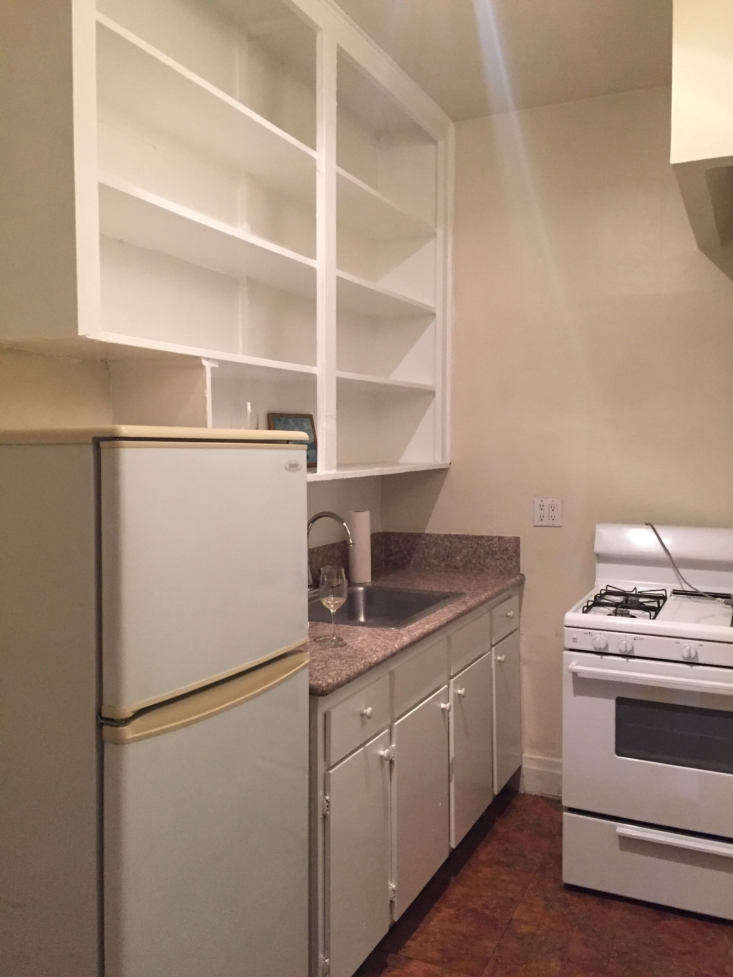 Head over to Emily Henderson's blog today to read all about Jessica's kitchen makeover. For more budget-minded kitchen rehabs, see:
For more spaces designed by Emily Henderson and her associates, see:
(Visited 406 times, 3 visits today)