Noted of late: old-fashioned rag rugs are starting to turn up in all sorts of settings—and looking both cozy and fresh. Here's a roundup of favorite woven and braided contemporary examples plus two vintage versions, all made from worn-out and scrap fabrics. Handy and looking for a project? Consider putting your own castoffs to creative reuse: here's a good tutorial on how to turn rags to rugs.
Flatweave Rag Rugs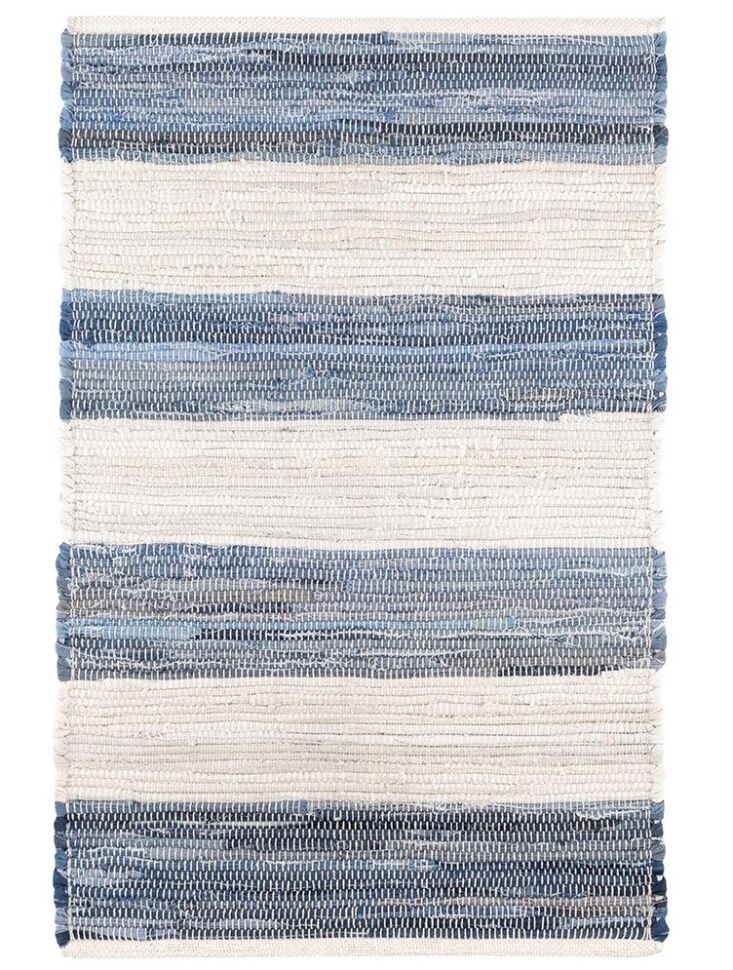 Braided Rag Rugs
More floor covering ideas:
(Visited 599 times, 8 visits today)
Frequently asked questions
What are rag rugs?
Rag rugs are carpets made from old clothing and fabric scraps. They were originally created as a way to reuse old fabrics, and they have been around for centuries as a thrifty, functional decor piece.
How do I make a rag rug?
To make a rag rug, you'll need a variety of old fabric scraps, a large piece of burlap, and a latch hook. Cut the fabric scraps into strips, then attach them to the burlap using the latch hook. Continue until the entire burlap is covered, then trim the edges and secure them in place. There are many tutorials available online for different styles of rag rugs.
What are the benefits of using a rag rug?
Rag rugs are a great way to add texture and color to a room while also being practical. They are often more affordable than traditional rugs, and their handmade quality makes them unique and special. They also provide insulation and soundproofing and can be easily washed and maintained.
Are rag rugs easy to clean?
Yes, rag rugs are easy to clean. They can be vacuumed or swept regularly to remove dirt and debris, and they can also be spot cleaned with a damp cloth or cleaned using a carpet cleaner. Some rag rugs are even machine washable.
Where can I purchase a rag rug?
Rag rugs can be purchased online or in stores that specialize in home decor and textiles. You can also find them at flea markets, vintage shops, and even on Etsy. Some people even make their own rag rugs as a DIY project.