Jack Harries and Alice Aedy have been living in their converted shoe factory for just over a year. The couple—who are climate activists, filmmakers, and founders of the media company, Earthrise Studio—purchased it through The Modern House in 2019. "The character of the building really drew us in," they explain. "We knew that with some attention and repair it would make a perfect live-work studio."
That attention was bestowed upon it by Studio McW. "We found Studio McW online and immediately connected with their projects," says Jack. "We liked their approach to natural materials and focus on creating functional spaces. We had a challenging brief to create a multidisciplinary space that could be a home, a place to entertain and a functioning film and photography studio, but Studio McW have gone above and beyond to deliver our dream space."
We take a tour:
Their brief was simple and the deadline tight (work began in November 2020, and was mostly complete by May 2021). The couple needed a practical layout across both floors— including plentiful storage, a sociable kitchen space and a utility area. "We live and work in the flat, so we wanted a space where we could host our team each week, record podcasts and interviews, spend time with friends and enjoy quiet moments," Alice explains. "We also wanted to restore the original warehouse character in a very respectful yet modern way, so we incorporated natural and salvaged materials where possible."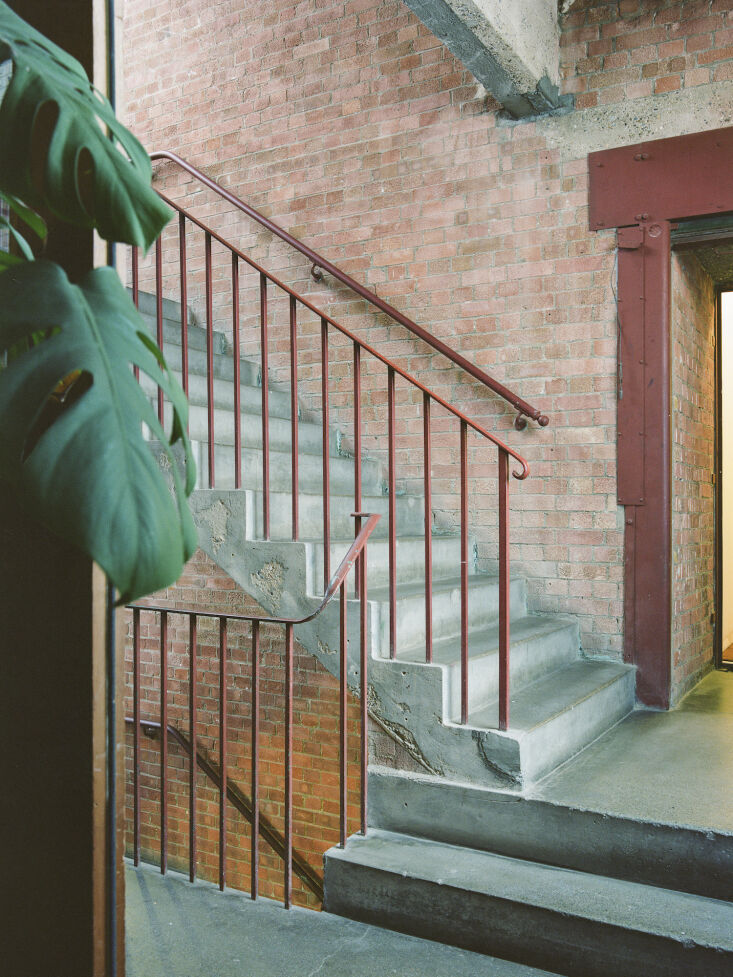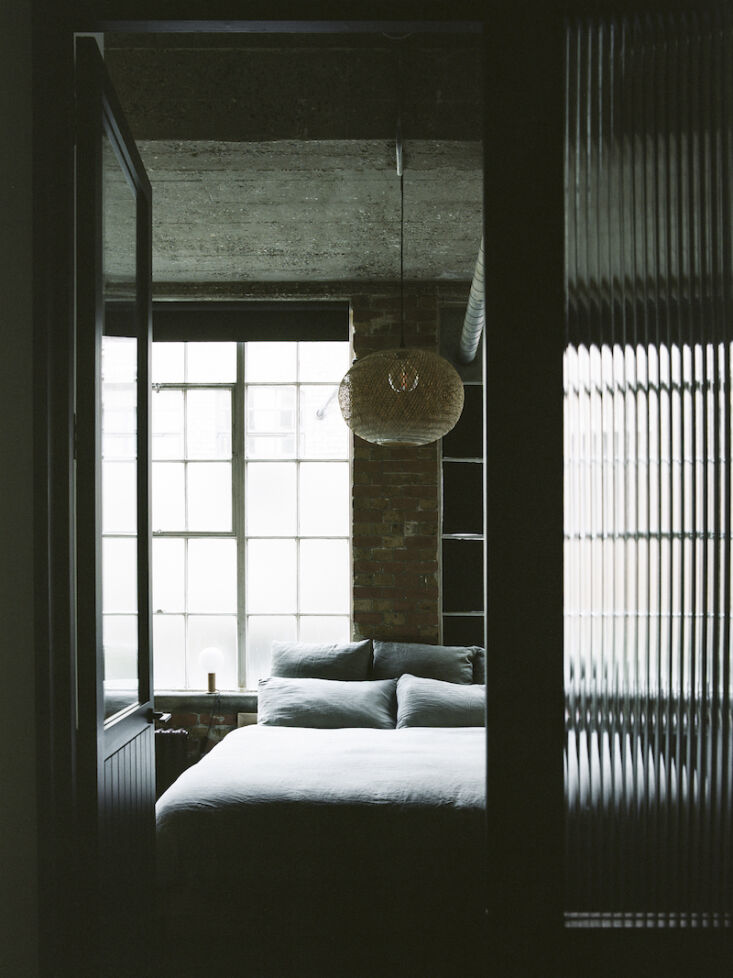 "Spanning just over 100 square meters, we designed Earthrise to work very hard to support Jack and Alice's busy lifestyle, yet offer a serene, peaceful environment." says Greg Walton, co-founder of Studio McW. "We carefully designed the spatial flow to craft spaces and built in furniture that offer multiple uses, while feeling clean and clutter free."
"The apartment now seamlessly facilitates many aspects of our lives," explains Jack. "During the day the space operates as a studio allowing us to host our team whether it's for meetings or filming interviews and podcasts, whilst in the evening everything disappears into cupboards and it becomes the perfect entertaining space for friends and family."
You need to login or register to view and manage your bookmarks.