It's the kind of project every designer dreams of: a vast, raw space—in this case, a well-located London loft stripped down to its brick and mortar—and the freedom to "do what you do best."
What Mark Lewis does best could be defined as channeling the past and improving upon it. Here, he was asked to not only transform an empty shell into a glamorous two-bedroom apartment but to furnish it down to the pots and pans. "And to add soul," he says.
Lewis's client is the owner of a tech company who bought the property with an eye to creating a high-style, fully furnished rental. Lewis, in turn, took inspiration from the century-old building itself and reimagined the setup as a modern Victorian loft.
Photography by Rory Gardiner, courtesy of Mark Lewis Interior Design.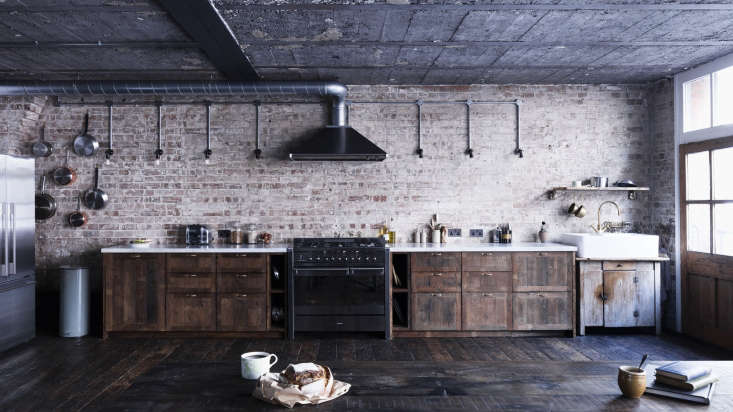 The cabinets are made of salvaged pine roof boards, one of several key elements in Lewis's arsenal that he's begun offering on his site. The floor is original and was unearthed under layers of weatherproofing material. "We had to remove and clean each plank and then reassemble it all," says Lewis. "We used motorized brush tools to remove the dirt. But I don't sand because it strips the top layer and you can lose a lot of character."
Inexpensive custom industrial lights run along the perimeter of the loft: "We didn't want to damage the fabric of the building, so I came up with surface-mounted designs," says Lewis. "In the kitchen, we used galvanized conduit with aged bronze wall lights that fit well in a factory environment."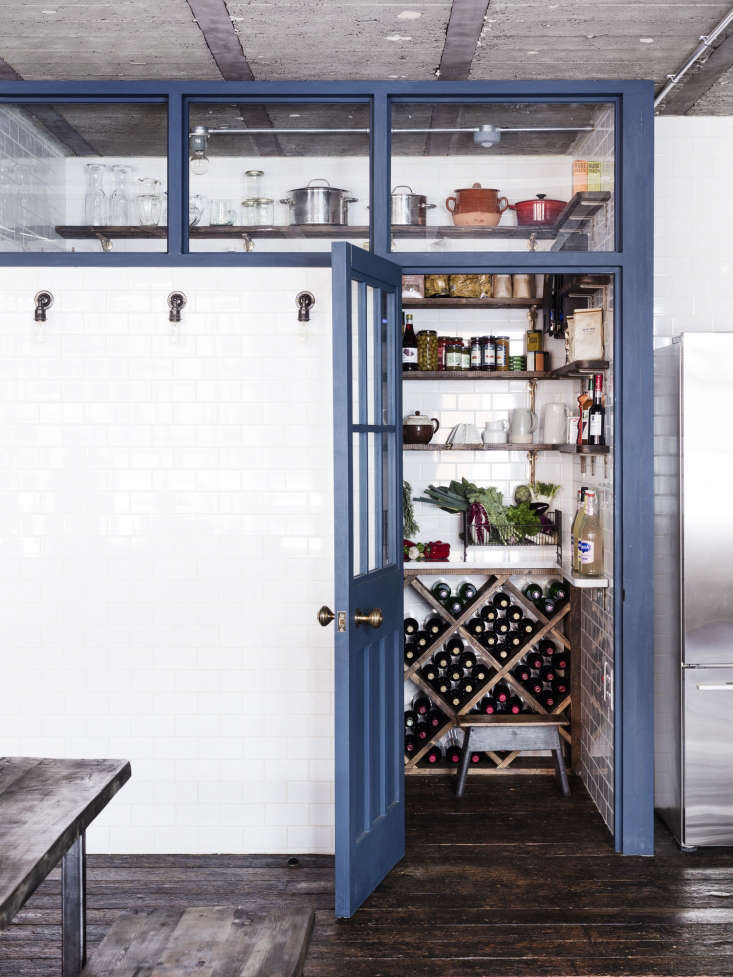 Hidden luxury: A refrigeration unit commonly used in wine cellars is tucked in a black box high on the wall just beyond the coffee shelf (where it goes through to a utility room in back), so in warm weather, the space stays cool.
The original steel beams are newly painted and finished with inserts of old wood (behind which hide some wiring). The filler-joist constructed ceiling was sand-blasted and then left as is.
Of the rescued floor, Lewis says: "Because it had so much traffic in its factory days, the undulations are quite dramatic: The knots are mountainous! We finished it with wax and it's great; the amount of soul in that floor is off the charts."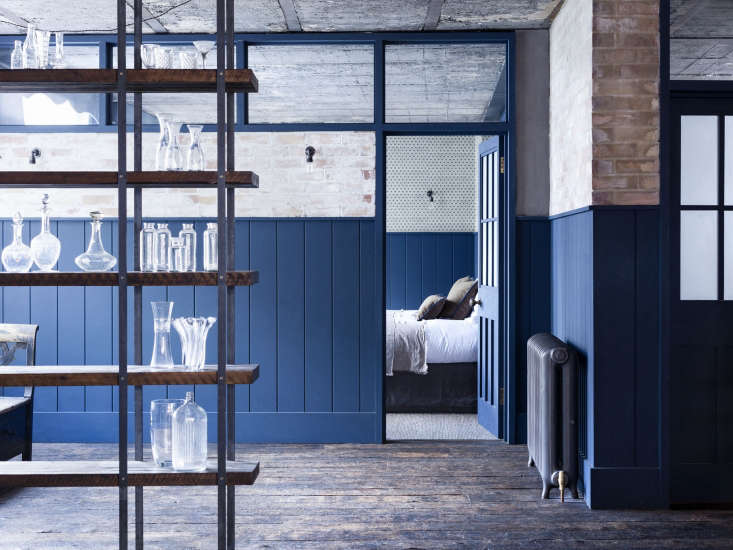 Interested? Go to Remodeling 101: All You Need to Know About VOCs in Paint.
Lewis notes that he "softened" the sconces in the bedroom by adding swan necks—and he sized the pine paneling so the lights could be positioned in the middle of the seven-inch wide boards.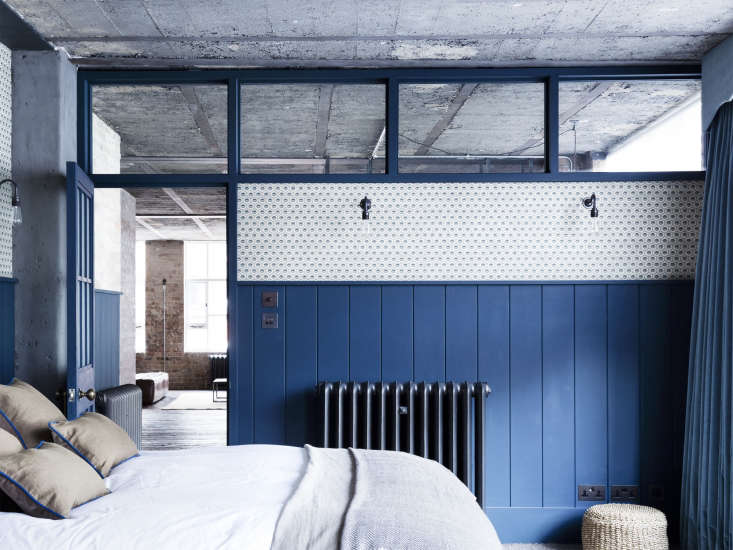 An antique mahogany-framed mirror hangs above a concrete shelf. The sink and faucets are both from Aston Matthews  (Lewis says the sink is a special order).
The floor is patterned with nine-inch-square
Reclaimed Quarry Tiles
, which Lewis offers on his site; "they're outdoor tiles used in factories and school courtyards."
The designer says it's thanks to his contractor, Kevin Gale of Galower Build, that he was able to pull off flights of fancy such as this.
Before
Go to A Sympathetic Renovation in Stoke Newington to tour a Victorian terrace house updated by Lewis.