"I love details and I love hardware," says Mark Lewis, founder of Mark Lewis Interior Design. "I have always loved finding handles, hooks, and more on my travels and in local junk shops. But when you find one great vintage piece, you will inevitably need more than one for your project.
Lewis recently started offering bespoke, cast bronze pieces for sale on his website. "It was a natural progression to start reproducing my favorite vintage finds and selling them to a wider audience," he says. "When I work with clients, I often have bespoke hardware items made for specific projects. "
The cast bronze pieces are all cast in England at a small foundry in Kent, south of London. Here are some favorites from the collection.
Photography by Rory Gardiner.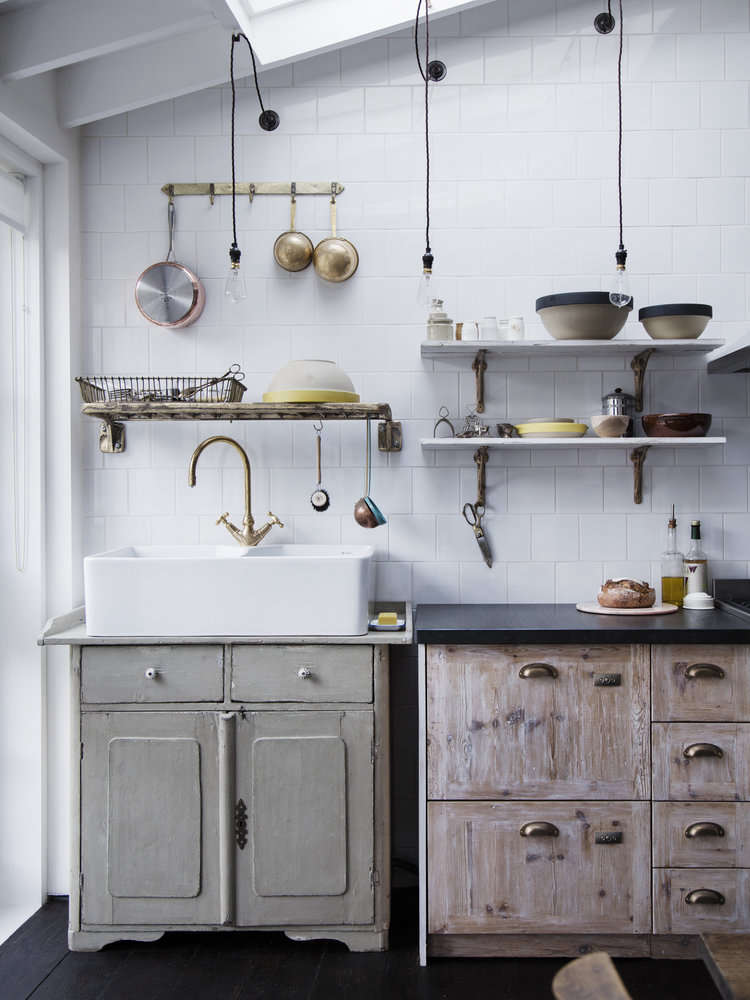 Above: A kitchen outfitted with hardware from the cast-bronze line, including a wall-mounted dish drainer, pan rack, shelf brackets, and cabinet pulls.
Above: The solid Cast Bronze Pan Rack is £95.
Above: The solid wall-mounted Cast Bronze Draining Rack comes in two sizes; the medium size is £650 ($814) and the large size is £850 ($1,064).
Above: The solid Cast Bronze S Hook is £7 ($8.76).
Above: The Cast Bronze Soap Draining Rack is £160 ($200).
Above: The cast bronze Gareth Pull Handle is available in three sizes; the Small Gareth Pull Handle is £15 ($18.78), the Medium is £18 ($22.53), the Large is £22 ($27.54).
Above: Mark Lewis, onsite in Hoxton.
For more on Mark Lewis Interior Design, see:
Finally, get more ideas on how to evaluate and choose kitchen cabinetry and hardware in our Remodeling 101 Guide: Kitchen Cabinets & Hardware.
(Visited 192 times, 1 visits today)