Located in the city of Borí¥s, Borí¥stapeter was established in 1905 and is known as the oldest wall covering company in Sweden. Founder Waldemar Andrén believed in producing wallpaper on a larger scale so that ordinary people could have beautiful walls in their homes. We're liking the company's latest Linen wallpaper collection, which features 33 different shades of linen textured wallpaper: "It's all about our universal longing to connect to nature," says designer Lisa Wilhelmson. "The natural and earthy shades were inspired by herbs, wildflowers, and minerals in neutral tones." Here's a look at some favorites from the collection. 
Above: Shadow Blue from the Linen wallpaper collection is 329 SEK ($39) a roll. The roll width measures 53 cm (20.87 inches). 
Above: The Linen wallpaper in Jade is 329 SEK ($39) a roll directly from Borí¥stapeter.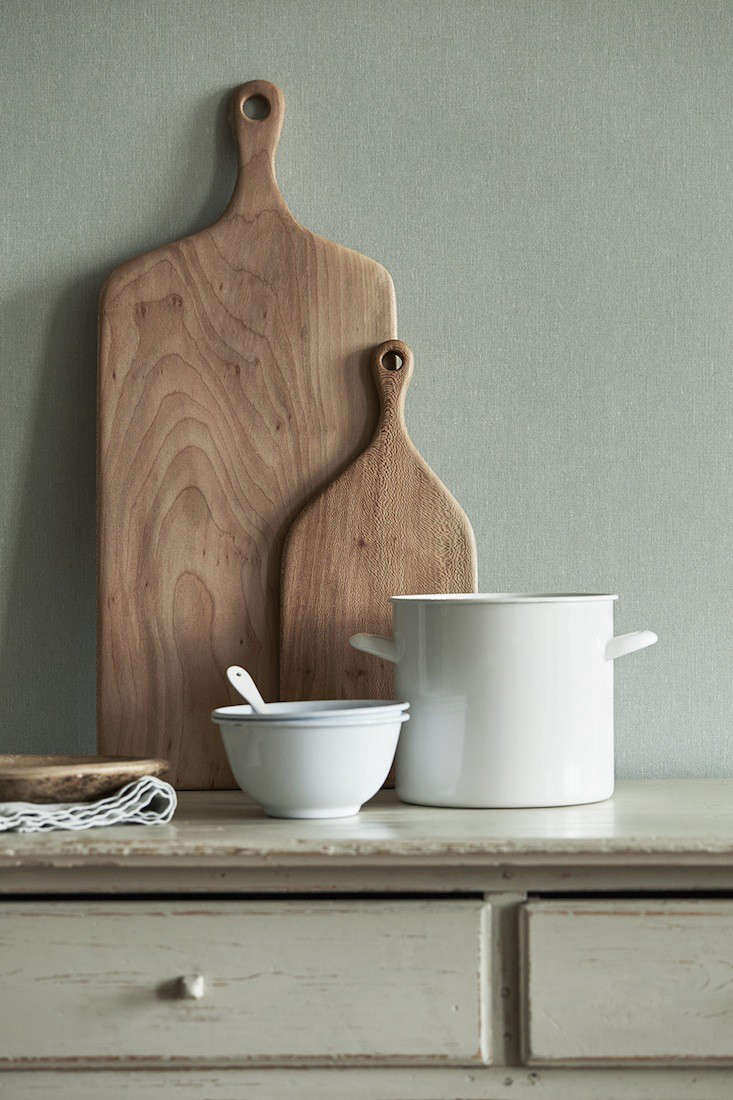 Above: The Jade print has a soft green look to it.
Above: A Linen wallpaper roll in Dove Grey costs 329 SEK ($39) from Borí¥stapeter.
Above: Another look at the Dove Grey. 
Above: This bedroom is wallpapered in Lavender Blush; 329 SEK ($39) a roll from Borí¥stapeter.
Above: Samples are available for order. To learn more, visit Borí¥stapeter Linen Wallpaper.
For more Wallpaper inspiration, see:
You need to login or register to view and manage your bookmarks.