Good news for renters and rehabbers: Kitchen Walls, a new company out of the Netherlands, has developed a heat- and stain-resistant wallpaper that can be applied to almost any surface, creating an instant kitchen backsplash.
Made of PVC, the wallpaper is also impermeable to water, "so it's usable behind your stove," they say. "It can be cleaned with warm water and even the most terrible stains, such as grease or tomato sauce, will disappear without effort." What's more, it's not only easy to apply (it comes with a special glue) but also removable and reusable.
Above: The Hexagon design is €125 ($142) a roll. All rolls are 60 by 300 centimeters (23.6 by 118.1 inches).
Above: The Checker design is €125 ($142) a roll.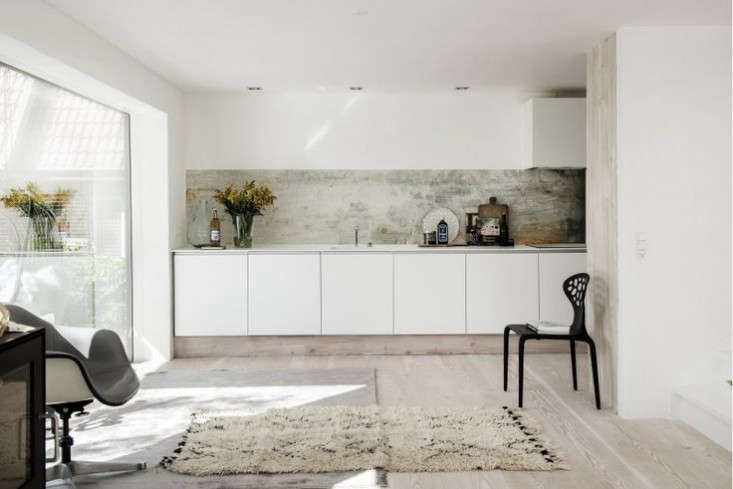 Above: The Concrete design is €125 ($142) a roll.
Above: The Designers Collection KG003, by Kirath Ghundoo; €145 ($165) a roll.
N.B.: This post is an update; the original story ran on July 22, 2015.
You need to login or register to view and manage your bookmarks.