We are loving the anti-kitchen kitchen trend we've been noticing of late. Instead of installing monolith walls of built-in cabinets and big shiny appliances, some designers are choosing to treat the room more like a living or family room and selecting finishes and furniture-like units to match.
Recently, Swedish kitchen company Nordiska Kök reached out to us about such an aytpical kitchen, a recently completed project in an elegant apartment in Stockholm's Östermalm district. The clients, parents to three children, wanted the kitchen to be the heart of the home, but relocating it to the center meant it would now be visible from both the living room and the TV room. The solution: downplay the standard trappings of typical kitchens and elevate its design so that it blends in seamlessly with the other spaces.
Of course, the room still has to be functional. "We live a busy life, the children have many activities, and we often have friends at home," says the wife, an interior designer. "It was important for us to have a natural gathering point at home, where homework and cooking can be done. We love to entertain, and my goal was to get a real kitchen island to be able to present food and drink to guests who can then move freely in the apartment."
"We have renovated all the homes we have lived in," she continues. "It's fun to see my own development as I become more daring each time." 
Join us for a tour.
Photography by Kristofer Johnsson, styling by Caroline Sandström, courtesy of Nordiska Kök.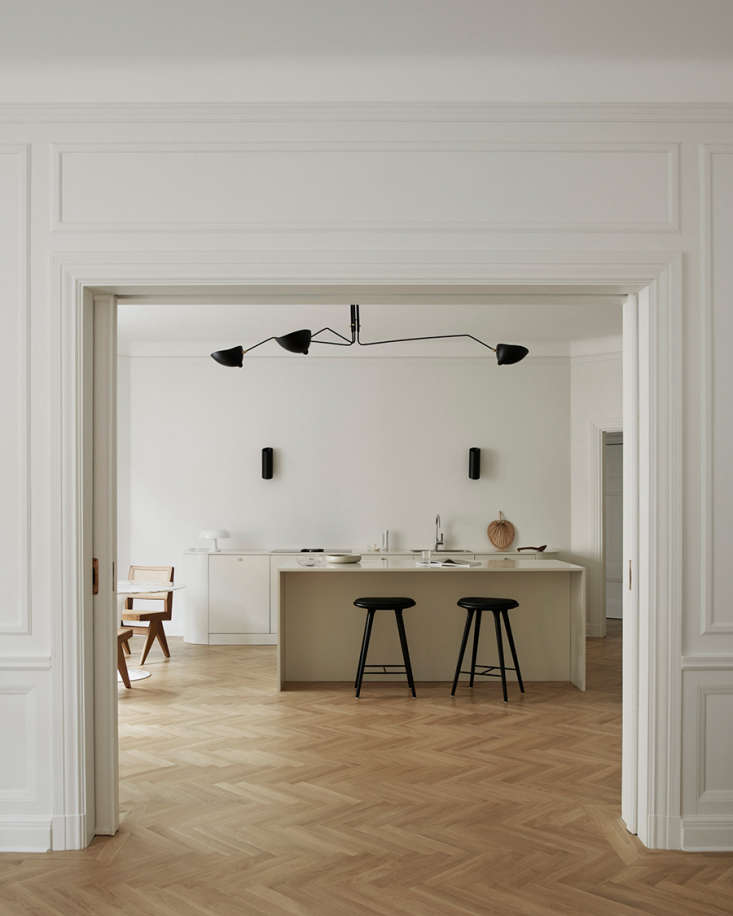 For more minimalist kitchens, see:
(Visited 535 times, 9 visits today)