Le Repère des Belettes—which loosely translates as "Finds from the Girls"—is a collection of everyday objects and accessories made by small workshops in France. Founders Fanny Roux and Karine Peyresaubes label their online shop as "singulier d'objets de décoration." They often collaborate with makers on exclusive Le Repère des Belettes collections and also offer vintage finds.
Note: The shop ships all over. Fanny advises U.S. customers to send an email in advance of placing a large or bulky order "because we can sometimes optimize delivery costs." Here's what's on our wish list.
Storage & Display
Above: House Doctor's Set of Three Baskets in a natural pale pink come with a loop for hanging; €33 ($36.03).
Above: Filet a Provisions, classic French string bags, €8 ($8.72) are a staple, but currently sold out. See our post 10 Parisian-Style Net Bags for similar options.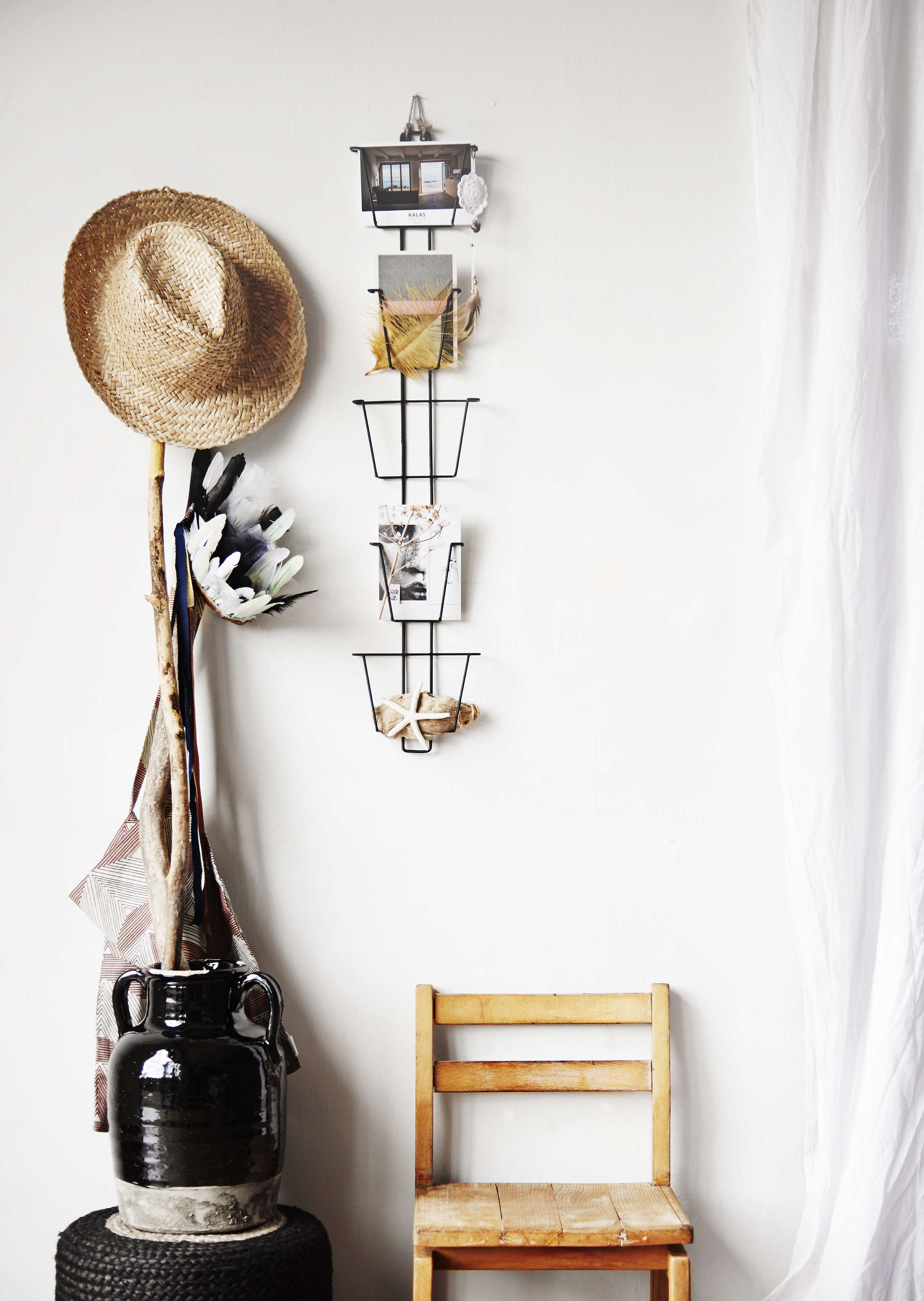 Above: Madam Stoltz's wire Postcard Holder can also be used for displaying photos and storing mail; €18 ($19.65).
Above: Le Repère des Belettes offers a range of linen market totes by Linge Particulier, including the Washed Linen Waffle Bag, €55 ($60.05) in gris eléfant (shown) and beige.
Kitchen & Tabletop Goods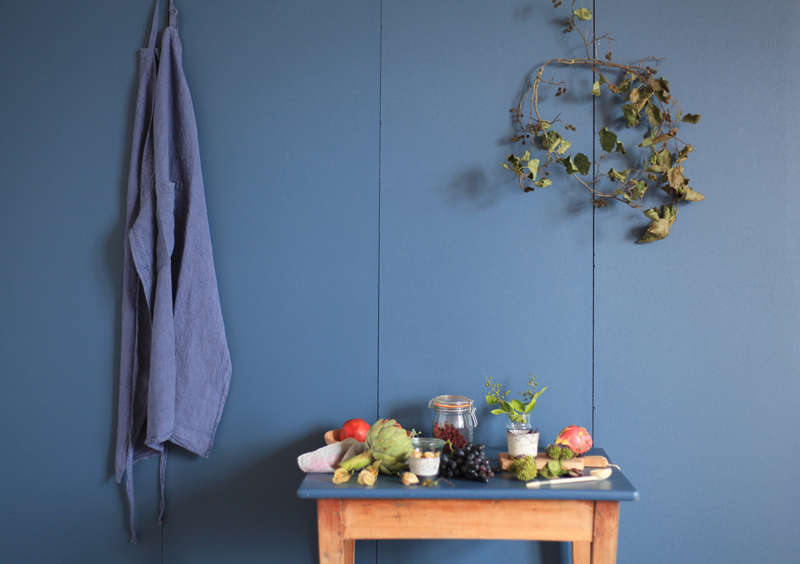 Above: The Bistro Washed Linen Apron by Linge Particulier is €68 ($74.38).
Above: Classic ribbed bistro 29 Cl Glasses are €5.20 ($6.55) each.
Above: Stoneware Bowls by Loire Valley pottery La Manufacture de Digoin are €24.50 ($26.75) for the small size (8.26 inches in diameter).
Linens & Bedding
Above: Tensira's cotton Overlay Mattresses, €230 ($251.13) are made by artisans in Africa and filled with cotton-like kapok. They come in two sizes in stripes or all black, and can be used on a cot, piled together as an extra bed, or layered atop a mattress or sofa.
Above:  Vintage Linen Cushions (newly fabricated from old fabric and decorated with red stencils) are on sale for €50.40 ($55.03), marked down from €63 ($68.79).

Above: The shop offers a range of washed linen bedding  from Linge Particulier. Shown here, a Dark Gray Linen Duvet Cover, €299 ($326.46), and Washed Linen Pillowcases, €34 ($37.19).
Le Repère des Belettes
holds two pop-up shops annually: the next is in Paris in March, and another takes place in Saint Germain en Laye, 12.4 miles outside of Paris, where the company is based.
Browse more of our favorite French staples:
(Visited 154 times, 1 visits today)