San Francisco designer Charles de Lisle needs no introduction among the design cognoscenti. He's been the arbiter of cool for a couple of decades in the Bay Area, orchestrating interiors for local luminaries as well as far-flung clients. And he's on the 2022  AD 100 list, the holy grail for designers.
But the project we most admire is his own Sonoma retreat—a simple yet sophisticated compound featuring repurposed, reclaimed, and eco-friendly elements—which he shares with his partner Ralph Dennis, a designer with Studio Volpe.
Let's take a tour:
Photography by Eric Petschek.
Go Solar
Scout the Salvage Yards
Repurpose Family Stalwarts
Beautify Inelegant Appliances
Designate Zones for Living
Bathrooms Should Be Beautiful
Don't Overthink It
Repurpose Elements from Past Projects
Embrace Outdoor Bathing
Look to the Hardware Store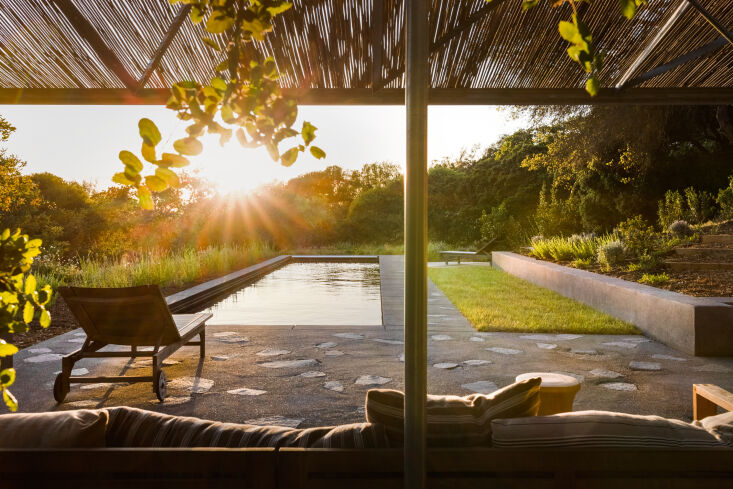 See more California projects:
Before and After: A Summery Bungalow in Topanga, California, Redone by an LA Designer
(Visited 1,436 times, 34 visits today)