If we were to describe this kitchen using words only and no images, you'd be forgiven if the word "tacky" comes to mind. Let's give it a try: This kitchen in Berlin features minimalist cabinets with fronts in a variety of colors—red, green, orange, white, and blue.
See what we mean? Fortunately, we have images to go with our description. And what these images show is a kitchen that uses color in a fresh and sophisticated way. It belongs to a Scandinavian couple who, not surprisingly, both work in design. "As the apartment was brand new when we moved in—we're the first couple living in it—we wanted to bring some kind of personality to it," they tell us.
In the kitchen, they accomplished this by choosing cabinet doors, in multiple hues, designed by Belgians Fien Muller and Hannes Van Severen for Reform, the Danish kitchen brand that specializes in fronts for Ikea cabinets. "We're big fans of the award-winning design duo Muller Van Severen, so when we saw their kitchen design for Reform, we were not in doubt about the choice!"
The hardest part: deciding on the colors. Muller Van Severen's Match line for Reform comes in five colors. Clients can choose one hue for a monochromatic space or a variety for a fun, bolder look.
"The biggest decision was to make it right with all the color options: should we make it all blue, all green, a mix of red-peach-brown, or mix them all? We chose to mix all the colors, and then we spent two weeks of vacation in the South of France where we discussed the color options. That was both the hard part and the fun part with this design: endless opportunities. "
We think they nailed it.
Photography courtesy of Reform.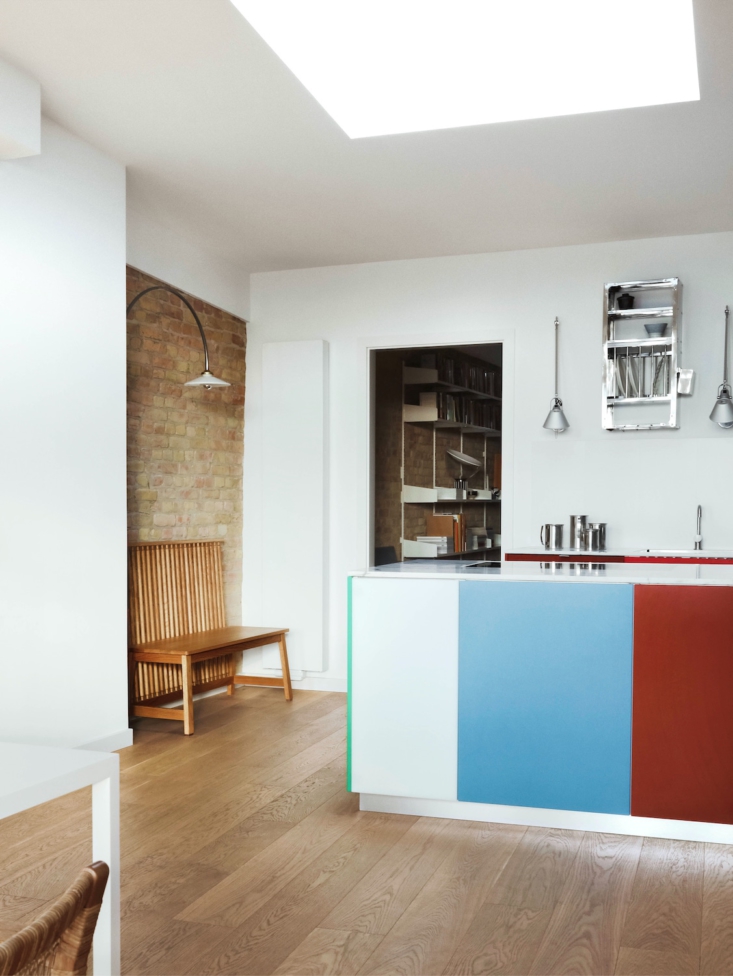 For more Ikea-hacked kitchens, see:
(Visited 65 times, 3 visits today)