Move over, Thomas Moser: Meet the young female furniture maker revitalizing the tired furniture scene on the coast of Maine. From her house and studio "in a small, wooded homestead" in Rockport, Heide Martin—who started her career in landscape architecture and urban planning before moving to Maine and training at a furniture school—builds simple, hard-wood furniture that draws on a long tradition of New England sensibility. Here's a look at her Shaker-like designs.
"My pieces are rooted in Scandinavian aesthetic and New England sensibility," Martin says, with attention to quality construction and materials: native hardwoods, leather, and fibers. She also sometimes collaborates with her husband, a carpenter and builder.
Above L: The Simple Stool is "straightforward and understated " with subtly splayed legs and a woven seat. Above R: A detail of the Splint Peg Cabinet's six small drawers.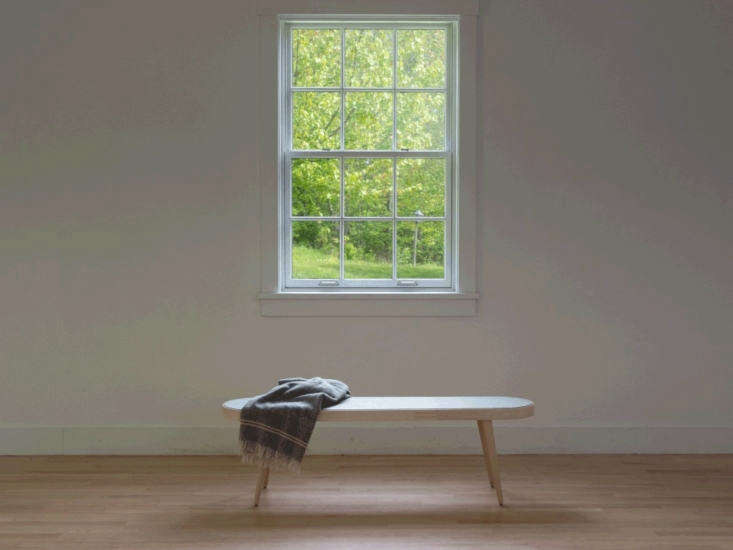 N.B.: All furniture pieces are made to order; email [email protected] for pricing and info. Plus, stay tuned: Martin tells us she and her husband plan on opening a shop in the waterfront district of Rockland, Maine, just down the coast.
Is Maine the new Hudson Valley? We're keeping our eye on slew of young makers and craftspeople in the Pine Tree State. For a look, see:
(Visited 564 times, 1 visits today)