You think you've found the house of your dreams. But have you?
Chances are, you'll find flaws when you tour a property, from rot to cracks in the foundation. We've taken a look at eight red flags that could (or should) cause prospective house buyers to reconsider making an offer. (For those, see What to Know When Buying a House: 8 Small Signs that Signal Big Problems.) But sometimes, buyers are put off by less significant drawbacks—and they shouldn't be.
To find out more, we talked again with realtor Kathleen Clifford, who's been in the house-selling business in Marin County, California, since 2001. This time we asked her which things prospective buyers might think are a big deal but, in reality, are easy fixes.
Here are six drawbacks that, according to Clifford, should be weighed in your decision but aren't necessarily deal-breakers: They may be easier to fix, or live with, than you'd think.
(N.B.: Clifford emphasizes the importance of hiring an inspector—or several of them—to examine the condition of the property. If the inspector finds things that need attention, there are several options: The buyer can ask the seller to either make the repairs or reduce the price by an agreed-upon amount, or the buyer can choose not to go ahead with the purchase.)
1. Minor flaws in the foundation.
As you take a walk around the exterior of the building, you may be able to check out the condition of the foundation. See some tiny hairline cracks? That's probably not a big deal. "Hairline cracks in the foundation aren't unusual," says Clifford. "You'll want the inspector to check them out, but generally a crack smaller than an eighth of an inch isn't an issue." (An uneven, sloping, or noticeably crumbling foundation is another story.)
2. Signs of dry rot or fungus.
"It's typical to have weathering on the outside of a house," says Clifford. "In fact, I've never had a house inspection that didn't reference areas of dry rot and fungus." Usually, it's because the homeowner hasn't kept up with painting the wood shingles or siding, so water intrusion causes them to deteriorate. "If dry rot or fungus is just in isolated areas, that's super minor," she says. "Never walk away because of that. It's only a problem if the entire house is affected."
3. Sticking windows, or small cracks in the walls and ceilings.
Most often, these are caused by the building slowly settling over decades—not by a weakened foundation. But get an inspector to weigh in (and it might just be a sloppy paint job that's led to finicky windows).
4. Outdated fuse panels.
In an older house, take a look at the label on the main electrical panel (fuse panel) or subpanel, Clifford suggests. If the manufacturer was either Federal Pacific Electric Co. or Zinsco, the panel is a fire hazard and will need to be replaced. That's not hugely expensive: depending on the amount of wiring in the house, a new main panel is about $2,400, and a subpanel $1,200–$1,600. The seller might replace it, or you can renegotiate the price to cover the cost.
5. Pests.
Clifford considers dealing with pests to be little more than "one of the joys of homeownership." Especially in rural areas, mice, rats, raccoons, squirrels, and skunks can all come with the territory but can be deterred by various means.
Insects are also a common problem if there are a lot of trees around. "Termites and wood-boring beetles can be damaging," says Clifford, "but their presence shouldn't be a deal-breaker—unless it has gone on for decades and they're literally all over the frame of the house."
How can you spot evidence of bug infestation? "It's not that easy for the layperson," says Clifford. "Sometimes there are tiny pinhole-sized holes that most people wouldn't notice. That's why you have an inspector—a lot happens underneath the house, where you can't see it."
6. Cosmetic eyesores.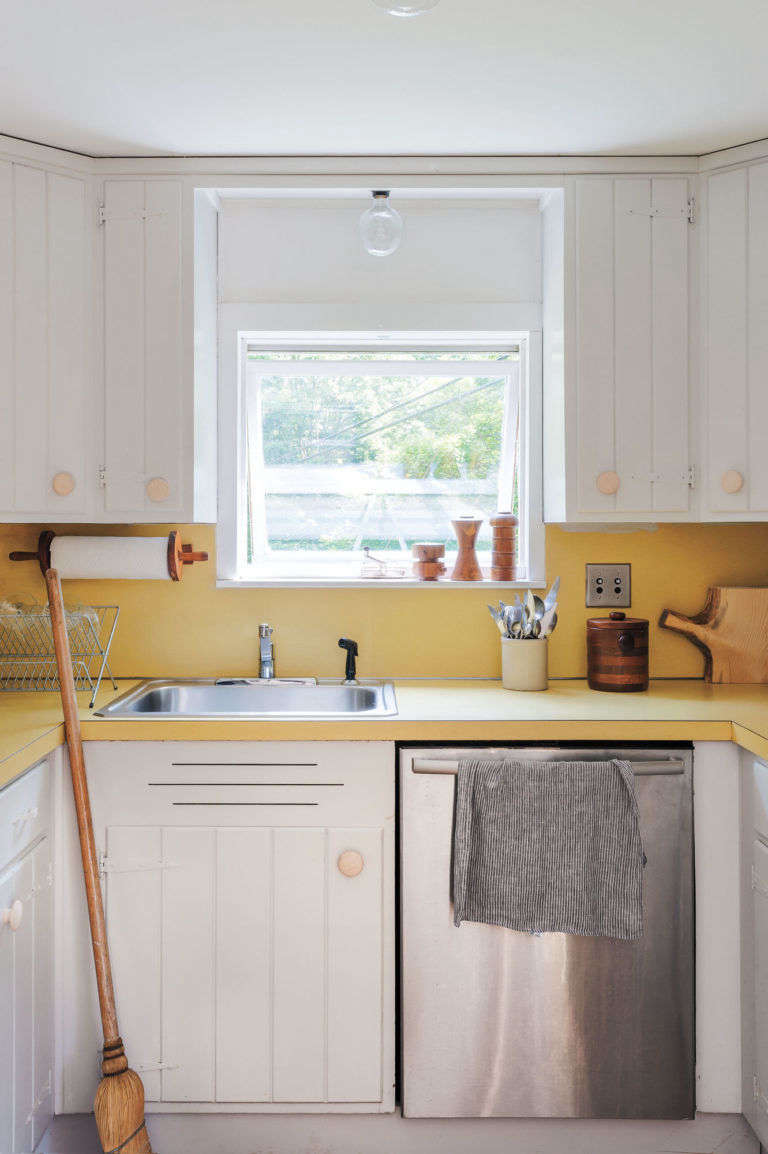 Don't necessarily be put off by issues that offend your good taste or fastidiousness. So what if the bathroom tile is a hideous shade of green, the grout is crumbling, the kitchen walls are coated with grease? All these problems can be addressed.
"The cheapest and best investment is painting—you can change the look overnight," says Clifford. "It's so easy and so inexpensive."
But she also warns that quick remodeling jobs are getting harder to schedule. "I used to say, 'Don't like the bathroom? That's a no-brainer. Just redo it with new tiles, cabinets, and fixtures.' But there's an increasing shortage of skilled craftspeople these days, and the cost of labor and materials is rising." So you may not be able to get your new purchase transformed within months. But if the shabby bathroom is the only drawback, you should be able to live with it till you can get the work done.
For Clifford's advice on what house-hunters should look for outside on the property, see 10 Things You Need to Know About a Property Before You Buy a House over on Gardenista.
And for remodeling advice for tackling some fixes new homeowners might encounter, consult our posts:
N.B.: Featured photograph by Andres Gonzalez, courtesy of Buttrick Projects A+D, from On the Market: The Historic Filbert Cottages in San Francisco's Russian Hill.
You need to login or register to view and manage your bookmarks.