For most people looking for a country getaway, a derelict 1830s farmhouse that had been abandoned for the past 40 years might appear a little too distressed. But for New Yorkers Don Howell, an artisan furniture maker, and his partner, Ray Camano, the home's "oxidation and decay" were part its charm. (The 40 acres of woods, meadows, and streams that came with it may also have been part of the draw.) "We wanted something that hadn't been renovated or polished," they say. So when the couple bought the eyebrow style colonial home, they set out to preserve as much of its rough-hewn character as possible.
Photography by Justine Hand for Remodelista.
The Hudson Valley home, located in Accord, New York, had been chopped up into a myriad of tiny, unusable rooms. Major renovations included knocking down walls to create two larger rooms downstairs and three above. In addition, the couple added electricity and running water, the first public utilities ever installed in the house. Apart from these two interventions, Don and Ray preserved as much of the original detailing as possible, including all the original paint—chips and all—and the well-worn, wide-planked floors.
The farmhouse interiors are furnished with an eclectic mix of antique, industrial, and midcentury modern, and handmade pieces that complement the home's rustic character. Don, a fashion designer turned furniture designer, made much of the furniture himself.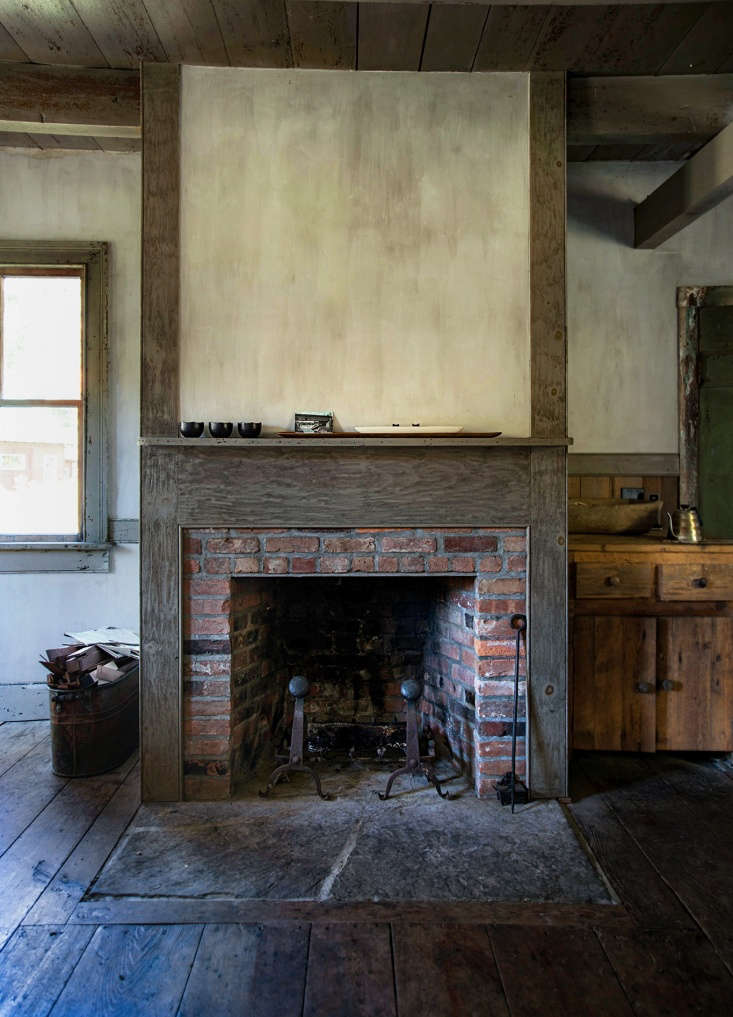 To install insulation, the original plaster walls had to be ripped out. To re-create the walls' textured appearance, the couple applied plaster skim coat over Sheetrock, treated with distemper—a traditional technique using a mixture of slaked lime, rabbit hide glue, and pigment—which Don mixed and applied himself.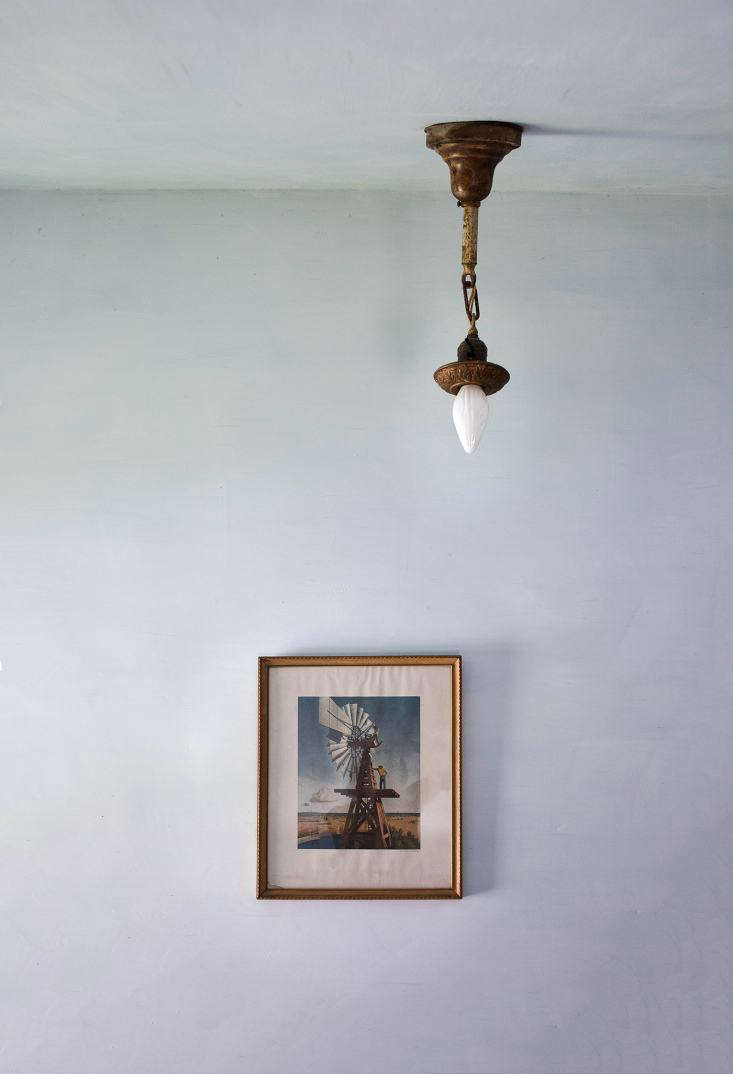 Looking for a Hudson Valley getaway? Don and Ray's authentic farmhouse is available for rent via Airbnb.
For more rural homes we love, see:
(Visited 226 times, 1 visits today)