It goes without saying that buying a house is a huge investment. However dazzled you may be by the location and spacious closets, you need professional inspectors to check out every nook and cranny so you know of any drawbacks before moving forward.
But even during your first visit to a property, there are simple signs that signal major problems—and should knock the place off your list. We talked to realtor Kathleen Clifford (who has worked in California's Marin County since 2001; read about her at Making Marin Home) to find out what to look for. (Next week, we'll follow up with advice to home buyers about lesser issues that might seem like a big deal but are easily fixable.)
What follows are some red flags that Clifford says could be deal-breakers, since they call for pricey and extensive repairs you might not want to take on. Note that they don't have to be deal-breakers: when an inspector uncovers the need for an expensive repair, you as a buyer have several options: Ask the seller to make the repairs, ask the seller to reduce the price by an agreed-upon amount, or choose not to go ahead with the purchase. Depending on how things unfold, the decision to buy may just depend on how deep your pockets are—and how badly you want the place. (The roof could be nearing the end of its lifespan, but what would you give for that view?)
First and foremost: Never forgo an inspection. "I can't underscore that enough," says Clifford. "You can look around yourself, but unless you're a contractor, architect, or structural engineer, you won't catch everything." She does warn that inspectors don't always catch everything, either, but you can be sure that they're impartial. "They have a ton of liability," says Clifford, "so they won't cover up, they'll get to the bottom of it." The inspector can also weigh in on the plausibility of the seller's disclosures.
Here are nine things to look for as you walk around the property.
1. Poor drainage.
Water intrusion could be the biggest headache of homeownership. "It's an especially big deal where I live, in Marin County, and it can be enormously expensive to fix," says Clifford. "When you're looking at a property, see if there's any sign of soil accumulation around the house." It's not always obvious to the naked eye, which is why she likes to show houses right after a big storm, so you can see where the water flow is going.
Besides erosion and mudslides, water runoff can cause structural damage to a house. And water draining onto a neighbor's property downhill can be a liability for you. For all these reasons, Clifford strongly recommends having a drainage engineer inspect the property.
2. An uneven or crumbling foundation.
Clearly, you want to make sure a house is solidly situated (especially in earthquake country, notes Clifford). If it's on a hillside, she recommends having a structural engineer inspect the foundation. A recently built house is likely up to code, while older houses in earthquake-prone areas have often had their foundations seismically upgraded.
As you walk around inside, look for uneven or sloping floors. Clifford says that some clients carry a marble so they can see if it rolls when they put it down on the floor. Do the doors and windows open and close smoothly, or do they stick? In an older house, these problems might just be caused by the structure slowly settling over the years. Only an inspector can tell you that—and confirm that the settling has most likely stopped.
It may be possible to check out the foundation as you walk around the exterior of the house. Cracks in the foundation aren't unusual, but inspectors don't like to see any that are wider than a quarter-inch; some don't even like an eighth of an inch. And if you see signs of repair—say, patches of epoxy or some different-colored material—you'll want to ask the reason.
3. Telltale signs of leaks.
Evidence of interior water intrusion isn't that hard to spot: "A wall surface that's kind of bubbly usually indicates that the paint was applied when the sheetrock was damp," says Clifford. "Stains and discoloration can be signs, as well as sagging ceilings." But these don't always point to a major problem. "Most houses have leaking issues over time. You should ask the seller for an explanation—maybe somebody left a window open when they went away on vacation."
But leaks can indicate a more serious problem, such as an aging roof, porous brickwork, or crumbling rain gutters. Here again, you need an inspector to check it out. "Most people can't see that a roof is nearing the end of its life," says Clifford. "Even if it's not leaking but the inspector says it's only got a year left, you have to budget in, say, $20,000 for a new roof—or change your offer to account for that."
4. A sewer line that's in need of repair.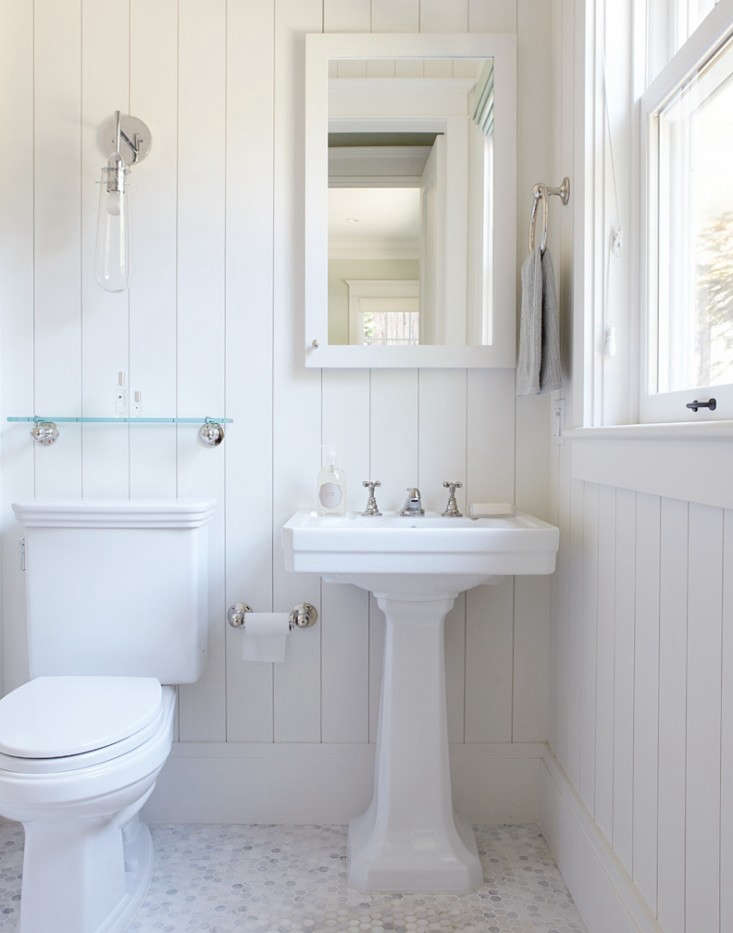 Homeowners are generally responsible for the sewer line that runs from the house to the sewer main, says Clifford. Repairing or replacing the sewer line can get pricey, but there's no unmistakable red flag that'll tell you if there's a problem. You'll have to reply on the inspection, which usually includes a video-cam look at the sewer line. But possible tip-offs would be a seller's disclosure that toilets are backing up, or a lot of mature trees on the property—deep roots can puncture a sewer line.
5. Mold.
Dry rot and fungus, both signs of water intrusion, aren't usually deal-breakers. "I've never had an inspection that didn't reference areas of dry rot and fungus," says Clifford. "It's only a problem if the entire house is affected."
Mold can be a bigger issue, especially for people with health issues such as asthma or allergies. But toxic mold is more of a public fear than a reality, says Clifford. "There are thousands of types of mold and only some are really toxic. If you see sizable patches of something suspicious, you'll need a mold inspector to obtain spores and samples to send to a lab." But Clifford says that in 99 percent of the mold inspections she's done, the mold wasn't toxic.
6. Vintage plumbing.
Galvanized plumbing has an average life span of 50 to 60 years. (Copper lasts a lot longer.) So the original plumbing in a house built in the 1960s or 1970s may be starting to fail, usually from accumulated mineral deposits clogging the pipes. To check that out, Clifford suggests turning on a couple of faucets at once, or turning on a faucet and then flushing a toilet, to see if the water output diminishes. If it does, you probably have galvanized pipes that should be replaced—which can be expensive.
7. Finicky electricity.
An outdated electrical system is also expensive to replace. As you tour the house, flip light switches on and off to see if they work properly. If it's an older house that still has what's called knob-and-tube wiring, the electrical system will definitely need to be upgraded. Knob-and-tube is considered a fire hazard and can effect your ability to insure the house.
8. Undesirable neighbors.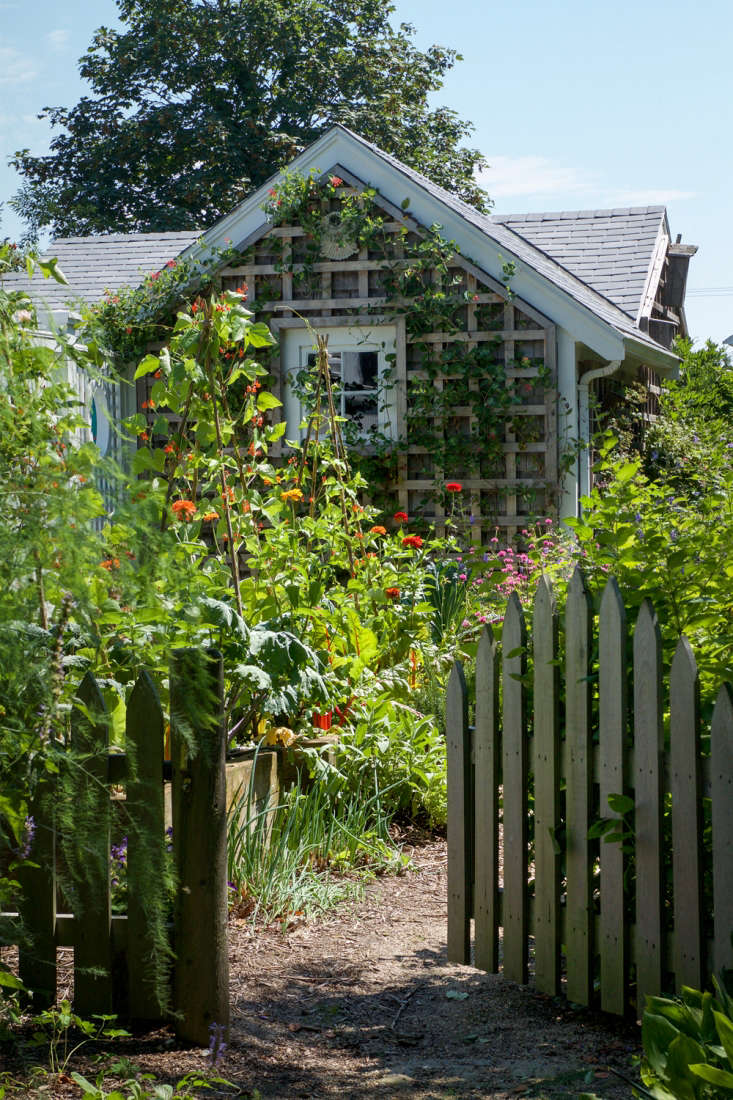 This can be a tough call. Sure, you can knock on the neighbor's door to see who's living there, and ask the police department about the area's crime rate. But what if two years down the road, your next-door neighbor decides to sell, the new owner decides to knock the house down to build a McMansion, and you're living in a construction zone? "You can do your diligence," says Clifford, "but when it comes to neighbors there's no guarantee."
See Kathleen Clifford's advice on what house hunters should look for outside on the grounds in 10 Things You Need to Know About a Property Before You Buy a House.
Bought the place? Consult these posts for the biggest remodeling decisions:
N.B.: Featured photograph via Khanna Schultz from Outbuilding of the Week: A Prairie Loom House for Weaver Elizabeth Eakins on Gardenista.