San Francisco's Filbert Cottages were built in 1907 by William Bush to house survivors of the 1906 San Francisco earthquake; over the years, the four modest structures—at 1338 Filbert St. in the city's Russian Hill—have served as apartment housing and even a design school, but by 2000 they had fallen into complete disrepair. A controversial development proposal around that time prompted the city to designate the property landmark status in 2003. Four years later, a San Francisco family bought the property with the intention of making only modest improvements—but soon realized the landmark status would demand a far more rigorous approach.
They engaged Oakland architect Jerome Buttrick of Buttrick Projects A+D—a member of the Remodelista Architect/Designer Directory—to head the rehabilitation, and the architect walked a long and winding design and approval path with the owners. "We had innumerable roadblocks thrown at us regarding approvals and technical construction matters," Buttrick says. "But restoring a decaying, historic part of the city with a garden visible from the street gives the project a purpose greater than itself."
Ten years later, the Filbert Cottages are now for sale as four condominiums with a shared garden and underground parking, three bedrooms each and 12,000 square feet in all. Let's take a closer look.
(View the listings at Realtor for more.)
Photography by Andres Gonzalez, courtesy of Buttrick Projects A+D.
"The tenacity of the owners in seeing this through cannot be overstated," said Buttrick. "They had no idea when they started, but they stuck with it all the way."
Natural light enters the kitchen via a split skylight that feeds light to both the kitchen and the master bedroom immediately above it. The compact cottage design allowed for only one window in each kitchen, so Buttrick augmented it with the bi-level skylight. "You want to fight for more, better daylighting, always," he said.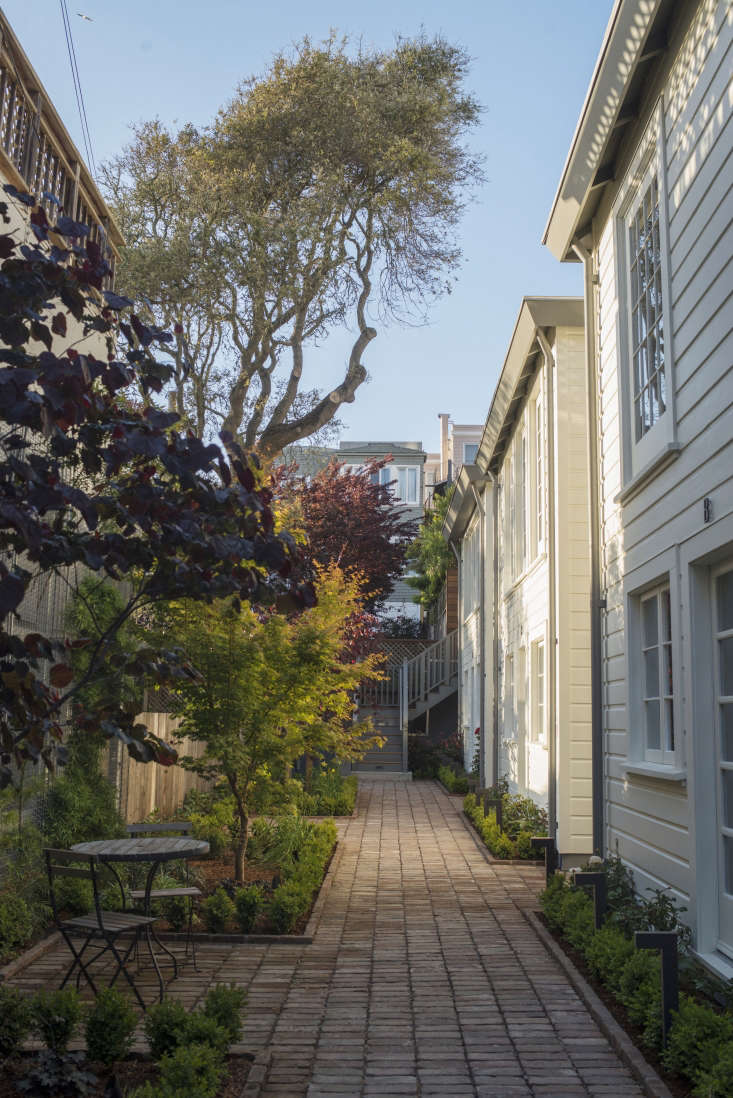 The landscaping by Marta Fry Landscape Associates features boxwood hedges and plum trees and is visible from the street. Around 70 percent of the brick pavers were reused from the original cottages.
Before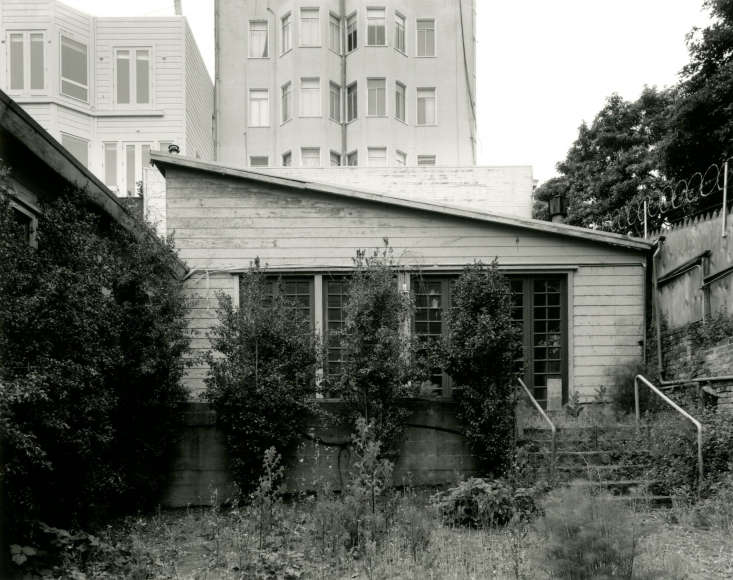 For more historic rehabs, see: