Lately we've been noticing a comeback of Dickensian curtained beds: canopy varieties with wrap-around drapery and built-in nooks and alcoves that become snug bed-boxes when the curtains are drawn. Both originally added warmth, darkness, and a bit of privacy and make for extra restful hibernation today. All you need is a candlestick for the bedside.
Take a look at a few covetable cloaked examples, many (perhaps not coincidentally) from London and beyond.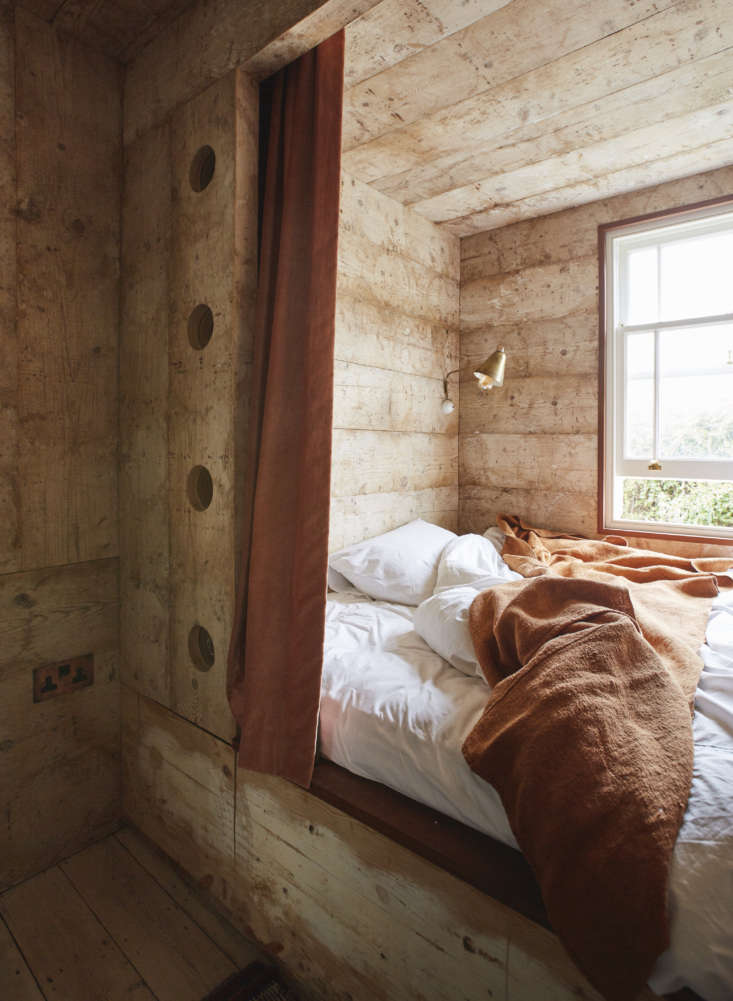 Above: The RU Suspension Bed Canopy by designer Rose Uniacke hangs from the ceiling by wrought-iron hooks and is available in all sizes, from single to super king.
For more trends we're noting of late, see:
(Visited 905 times, 1 visits today)
Frequently asked questions
What are curtained beds?
Curtained beds are beds that are surrounded by fabric curtains or drapes that can be drawn closed to create a cozy and private sleeping space.
What are the benefits of a curtained bed?
Curtained beds can provide privacy, block out light and noise, add an extra layer of warmth, and create a visual focal point in the bedroom.
What types of curtains can be used for a curtained bed?
Any type of curtains or drapes can be used for a curtained bed, including sheer, thick, patterned, or solid-colored fabrics.
Do curtained beds require any special installation or hardware?
It depends on the type of curtains you choose. Some may require a rod or track to be installed, while others can be hung using hooks or brackets.
What styles of beds work best with curtains?
Curtained beds work well with a variety of bed styles, including canopy beds, four-poster beds, and platform beds with a headboard.
Are curtained beds difficult to maintain and clean?
If you choose machine-washable curtains, then cleaning your curtained bed will be easy. However, if your curtains are delicate or require dry cleaning, then maintenance may be more difficult.
Can curtained beds work in small bedrooms?
Yes, curtained beds can actually be a great solution for small bedrooms as they can create a sense of separation and also add visual interest to the space.
Are curtained beds a trend or a timeless design element?
Curtained beds have been around for centuries and have been reinvented and adapted to fit various design styles. While they may be currently trendy, they can also be considered a timeless design element.