"Reuse is not a design trend; it's an attitude, a mindset, and a behavioral approach that isn't just relevant today— it's vital," says Maria Speake. Back in the early 1990s in Glasgow, she and fellow architecture student Adam Hills watched historic buildings being demolished. "The madness of this process wasn't just about unnecessary waste, it disregarded the common sense that used to underpin construction: valuing materials and craft."
In response, the couple founded Retrouvius, their now 29-year-old London-based salvage company, that all this time has been leading by example. "In the simplest terms, we rescue materials, furniture, lighting, and fixtures and continue their life," they write. "Increasingly, we understand our mission as something more fundamental: to enable and inspire reuse, not just as a design preference but as a way of life."
Adam oversees the reclamation side of the business, and Maria runs the in-house design studio, applying rescued components to inventive remodels  (House & Garden UK named her designer of the year in 2019). A recent project that caught our eye is this Georgian townhouse in Notting Hill. It belongs to a successful costume designer with a love of patinated surfaces, old wood, and peace and quiet. Maria and team transformed her quarters into "a country home in the city."
Take a look.
Photography by Tom Fallon courtesy of Retrouvius.
"It was originally from Somerset," says Maria of the mantel. "When we first got it—from a wonderful architectural salvage dealer called Marcus Olliff—I tried to put it in a house in Somerset, but our clients thought it was too raw, which is, of course, what we love about it."
The interior window, she notes, is framed in copper and probably dates to the 1910s: "copper lights are a little more refined and urban than lead lights."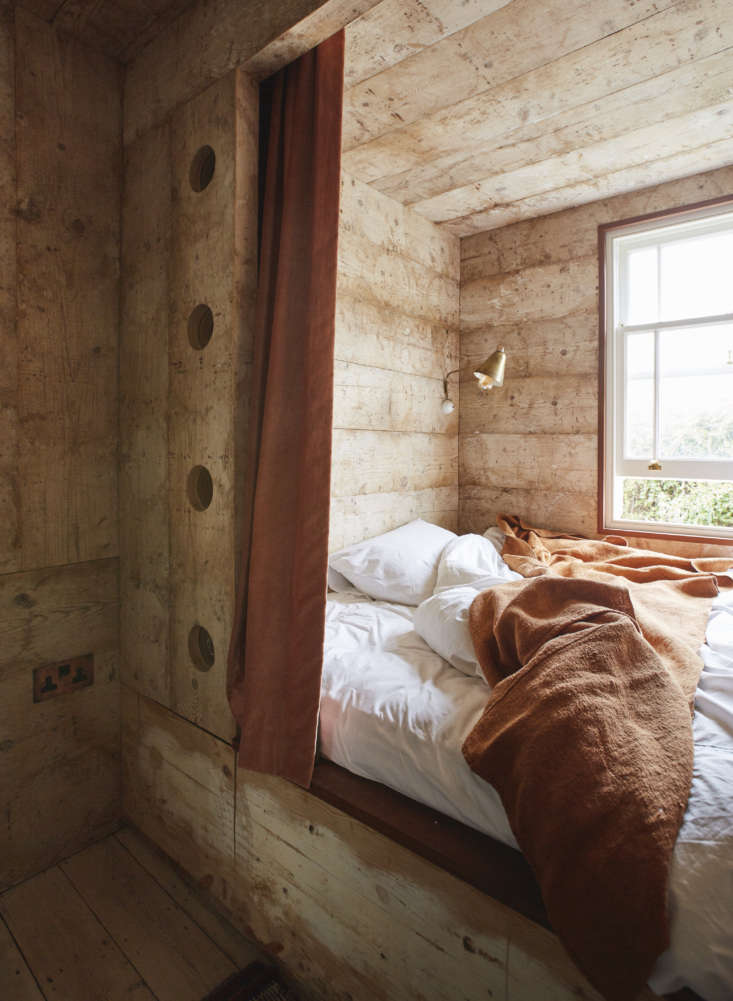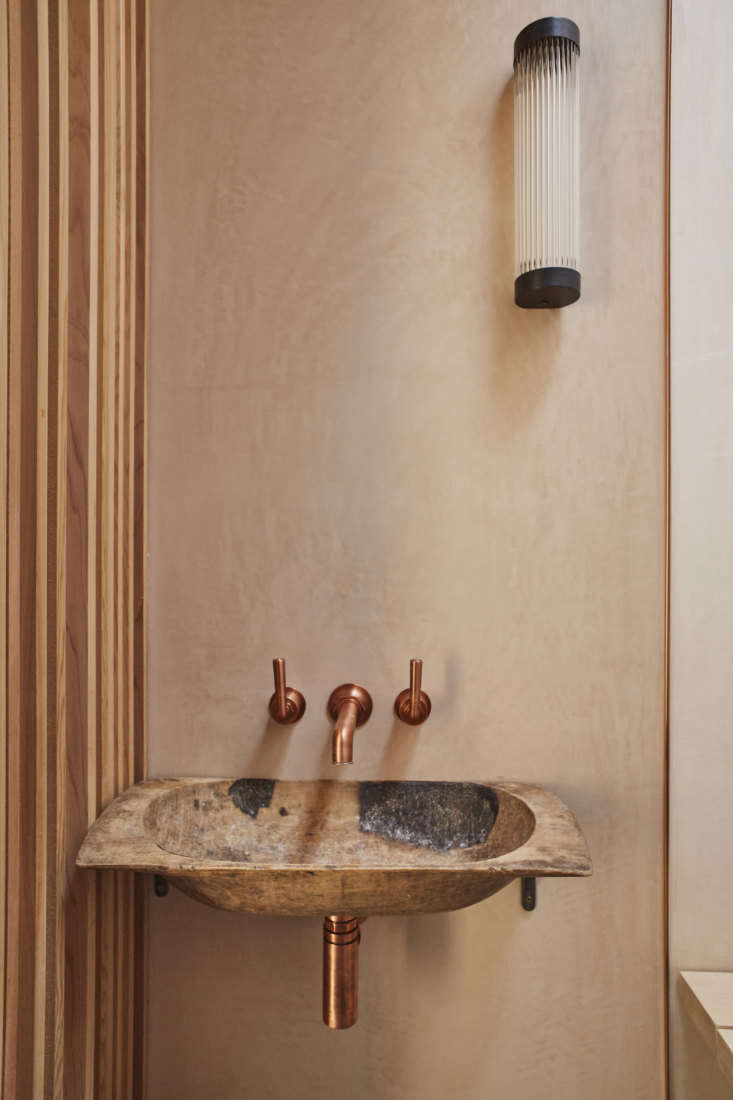 Some more projects that make artful use of vintage and found materials:
N.B.: This post is an update; the original story ran on March 16, 2020, and has been updated with new links and language.
You need to login or register to view and manage your bookmarks.