All that time at home has led to a renaissance of kitchen table crafts. Of late, we've been noting—and admiring—a new crop of papier mâché in pale sculptural forms that echo ceramic vessels and pricey plaster lighting. Made from little more than recycled paper and a paste of flour and water, these designs are eco-friendly and, in many cases, easy to make yourself. Here are some of our favorites.
Vessels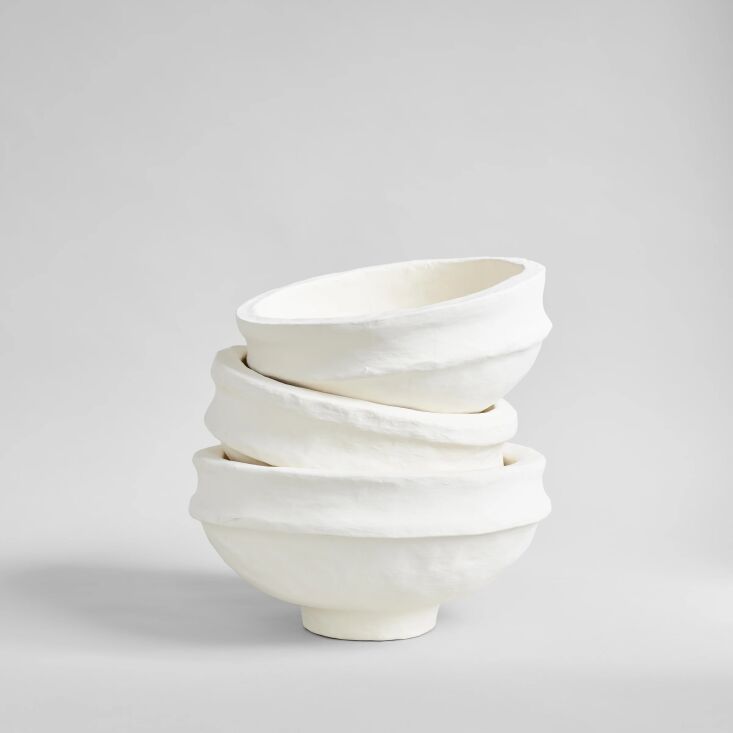 Lighting
Browse our Lighting posts for more of our discoveries, including The Master of Plaster: Stephen Antonson's Sculptural Lighting
More Trend Alerts:
(Visited 1,103 times, 4 visits today)
Frequently asked questions
What is papier-mâché?
Papier-mâché is a French term that means 'chewed paper' or 'mashed paper'. It is a technique of using paper pulp or strips of paper to create three-dimensional objects.
What are the benefits of papier-mâché?
Papier-mâché is an eco-friendly and affordable way to create unique and interesting home decor items. It is also a versatile material that can be molded into any shape or size.
What are some popular papier-mâché home decor items?
Papier-mâché vases, bowls, and lighting fixtures are some of the most popular home decor items made from this material.
Are papier-mâché items fragile?
Papier-mâché items can be fragile, but they can also be made stronger by adding additional layers of paper or by coating them with a sealant or varnish.
Can papier-mâché items be painted?
Yes, papier-mâché items can be painted with any type of paint, including acrylics, watercolors, and spray paints.
How do I care for papier-mâché items?
Papier-mâché items should be kept away from moisture and direct sunlight. They can be dusted with a soft cloth or brush, but should not be washed with water.