How to invite light, serenity, and a sense of play to even the smallest urban spaces? For this week's City Sense issue, we're traveling, virtually, to Rome to take notes from Studio Strato, a firm that pairs apartment living with the feeling that you're anywhere but.
Italian architects Vincenzo Tattolo and Martino Fraschetti infuse spaces with a sense of respite, even escape. (Just see this open and color-blocked apartment in Rome's Testaccio district and a top-floor apartment that feels much more like a villa on the Mediterranean, both evidence of the magic they work in city spaces.) But a favorite is Martino's own nineteenth-century flat in the Esquilino neighborhood of Rome, which the duo remodeled. Beyond a wall fitted with interior windows—for bringing in gauzy Roman light—is the kitchen, the size of which is all city, but the spirit is all quiet countryside escape.
Photography by Serena Eller, courtesy of Mondador and Studio Strato.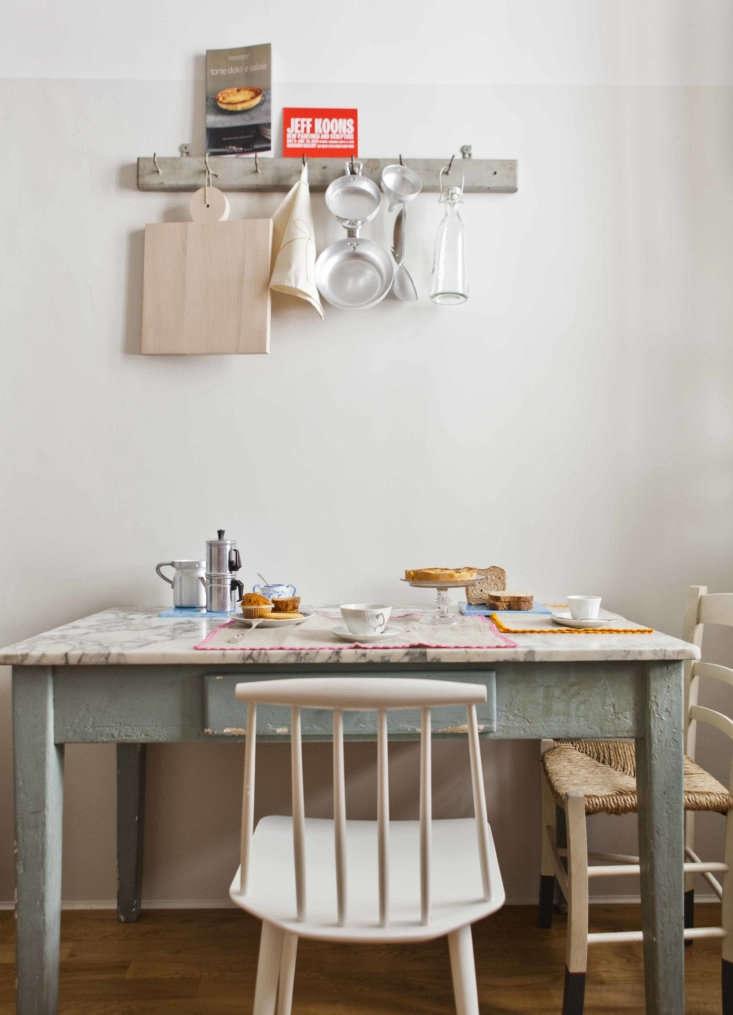 Above: In a small kitchen, serenity comes from smart storage. Hooks all over for keep essentials within easy reach.
For a full look at the apartment, see Ping Pong House: An Architect's Own Playful but Serene 19th-Century House in Rome. And for more on making the most of city kitchens, see:
(Visited 23 times, 1 visits today)