When we first featured the work of Studio Strato back in 2018 (here) and 2019 (here), I was taken by their soft and muted but still unexpected use of color throughout rooms: pale greens and pinks, rust and grey-blue. Now, a few years later, they've taken the saturation up a notch.
The latest of the studio's transformed interiors was sent to us by Vincenzo Tattolo, one half, with Martino Fraschetti, of the Rome-based firm. Malaquite House has the distinct feel of an airy, brightly colored European summer house—even though it is a petite top-floor, two-bedroom apartment in the heart of Rome. (One side of the flat looks out at the Basilica de San Giovanni in Laterano; the other, the Colosseum.)
Take a look at the playful, bold interiors, redone for a family of four and their dog, with colorful ceilings and clever paint tricks, striped floors, and archways that feel straight out of an Italian villa.
Photography courtesy of Studio Strato.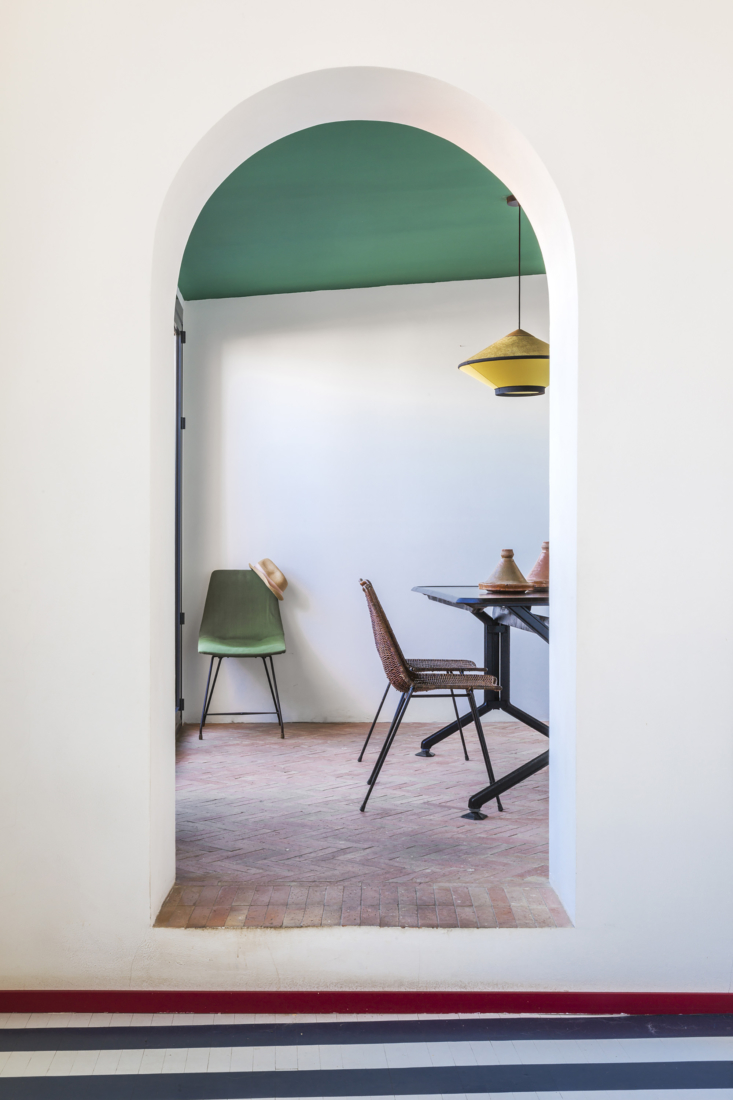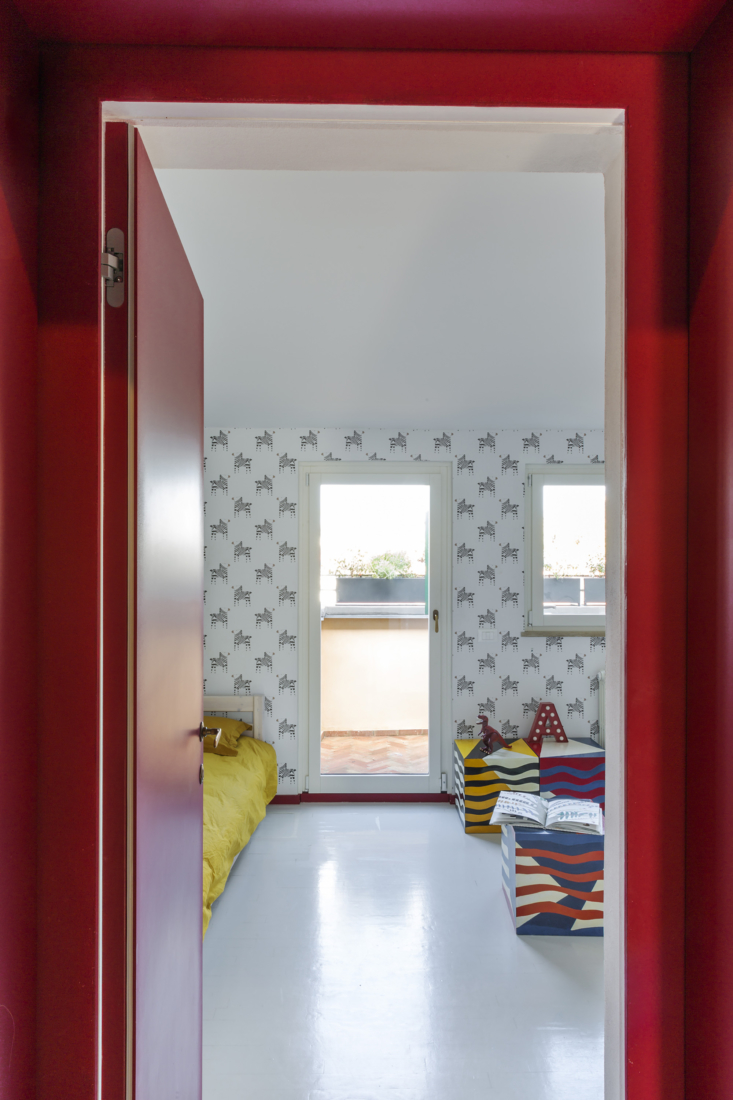 For more by Studio Strato, see:
(Visited 351 times, 7 visits today)