Curtains aren't an easy call in the kitchen. True, they're a quick DIY alternative to cabinet fronts. And they hide your holdings. But a skirted sink runs the risk of looking country kitschy. Not, however, in the hands of Christien Starkenburg.
A Dutch interior designer who wears many hats, Starkenburg has her own firm, Interieur-Plus, as well as furniture workshop, SlowWood. And she's the creative director and fourth-generation owner (with her brother, Henk) of Jan de Jong, a Scandi-accented interiors emporium in Leeuwarden, capital city of Friesland, that her family opened back in 1899. Thanks to Starkenburg, the business has one of the best-looking kitchens around, and those humble curtains make it especially memorable.
Photography by Anna de Leeuw, courtesy of Jan de Jong Interieur.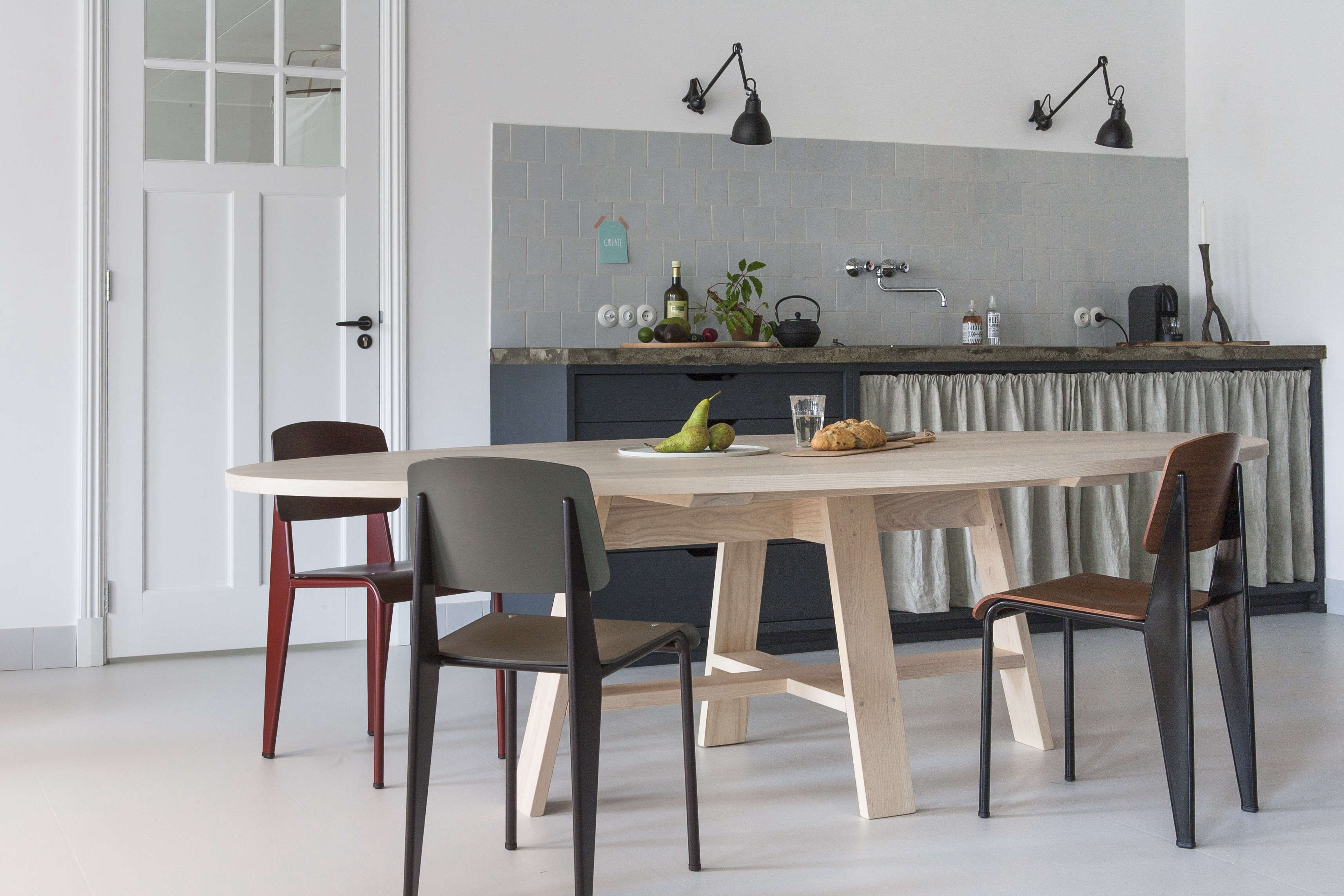 Go to Kitchen of the Week to see more of our favorites, including:
(Visited 718 times, 3 visits today)