Back in 1985, when artist Graham Carter first visited the two-bedroom, Victorian terrace house that would eventually become his home, it was decrepit and unloved, filled with molding, peeling wallpaper and musty carpet, all of its original details hidden by plywood "improvements" from earlier remodels. It was located in Hackney, now a happening London neighborhood that was borderline at the time, and he was short on cash. Charmed, he bought the house that same day.
As an artist, Carter had a background in building and design, and set about rehabbing the entire 1,200-square-foot, circa 1870 house himself. His aim was to unearth its patina while adding the contemporary art he loved, and he succeeded in two years, doing all the work himself. In the kitchen, as in the rest of the house, raw, reclaimed wood is the predominant theme, coupled with the art pieces and colorful accents one would expect from an artist.
Carter has since moved to Morocco, where he's purchased and rehabbed other houses, and has put his labor of love on the market; for more, visit The Modern House.
Photography courtesy of The Modern House.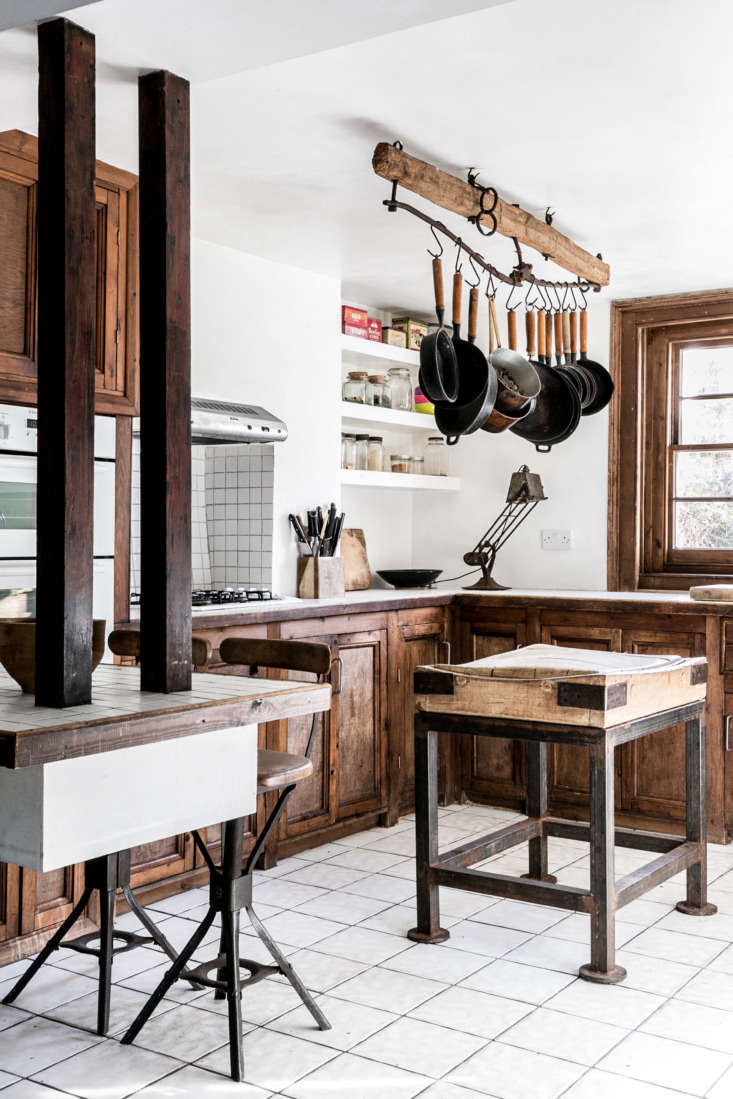 Designing a kitchen? Start with our Remodeling 101: Kitchens guide to Small Appliances, Ranges & Ovens, and Storage & Organization. For more in London across our sites, see:
(Visited 125 times, 1 visits today)