Can small acts of refusal make a difference? We hope so. For the past few years, we at Remodelista have made an effort to rid our kitchens of plastic drinking straws, no exception.
And recently, according to the New York Times, cities such as Malibu, Davis, and San Luis Obispo in California as well as Seattle and Miami Beach "have banned or limited the use of plastic straws in restaurants. Advocates say laws aimed at cutting back on the use of plastic straws can help spur more significant behavioral changes."
Here are five alternatives (straw straws included).
Straw
Glass
Above: The Bend Glass Straw from Fort Bragg, California, company Glass Dharma is made of borosilicate glass; $10 each from Heath Ceramics.
Stainless Steel
Above: A set of four angled Stainless Steel Straws from Crate & Barrel is $6.95 (a set of two straw-cleaning brushes is an extra $3.95).
Paper
Above: A pack of 25 biodegradable white Paper Straws is $1.25 from Lanterns & More.
Bamboo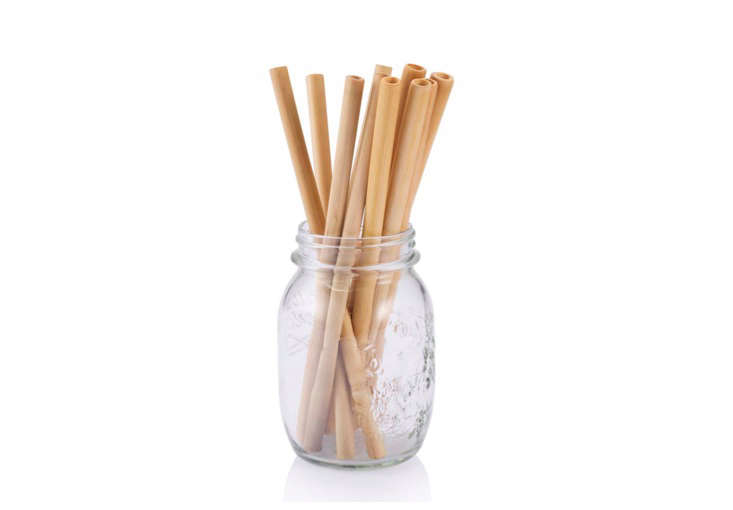 Above: A six-pack of reusable Bamboo Straws is $8.50 from Eartheasy.
For more eco-friendly finds, see:
(Visited 202 times, 1 visits today)