Earlier this week we featured the new Ace Hotel in Shoreditch; here's another project from the same design team, the newly imagined One Leicester Street. Formerly the St. John Hotel (we covered it back in 2011), the hotel is now owned and operated by Unlisted Collection, a family of design-oriented hotels. The new owners have spiffed up the interiors and overhauled the look of the restaurant (happily, chef Fergus Henderson is still manning the stoves). For booking information, go to One Leicester Street.
Interiors by Universal Design Studios.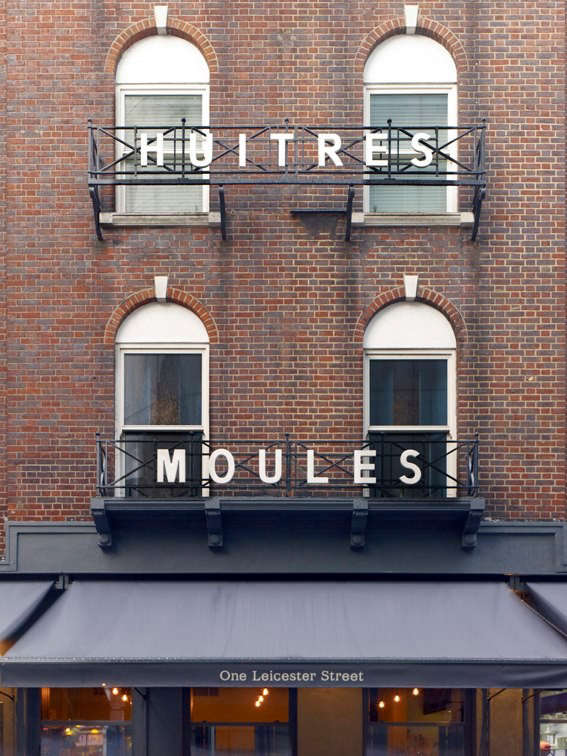 Above: The brick exterior; the hotel's building once housed Manzi's, a legendary London restaurant.
Above: The dining room, formerly painted glacier white, has a new, moodier look.
Above: Simplicity reigns in the dining room's decor; the food takes center stage.
Above: Earthenware pitchers from Another Country grace the tables.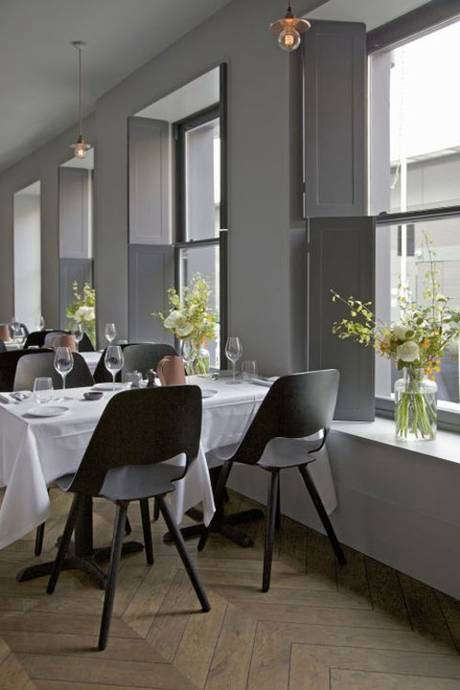 Above: Flowers by Miria Harris.
Above: Painted shutters shield diners from the (slightly gritty) streetscape.
Above: The small Post-Supper Rooms "remove the need for a taxi home after dinner" and feature Shaker-pegged lined guestroom. Rooms are small and spare and outfitted with design classics (Aalto stools, Bestlite lighting).
Above: The Top Floor Suite can be rented out in its entirety and includes three bedrooms and a large living space.
You need to login or register to view and manage your bookmarks.