As a Los Angeles native, designer Sara Simon grew up visiting Big Bear Lake, a charming mountain town about two hours from the city. With a ski resort, campgrounds, and (of course) a fish-filled lake, the alpine destination was ideal for her outdoorsy family. Her father and brother even developed rock climbing sites in the area, becoming something akin to local celebrities.
So when Sara, the founder of LA- and NYC-based design firm Handsome Salt, decided to open a small boutique hotel, Big Bear Lake was the obvious place. "It used to be under the radar, but it's so close to LA, and it has every season, so obviously it boomed during the pandemic," Sara explains. "My whole motto is bringing hospitality home, so I thought it would be cool to bring my residential design to a place where people can stay."
Sara and her husband made the idea a reality when they purchased a 1980s property with seven cabins and a lodge, then completely gut-renovated the structures, painted the exteriors dark green to blend in with the surrounding trees, and added modern concrete patios to each. The couple also built out a communal space with picnic tables, barbecues, hammocks, and horseshoe pits.
The best part, though, is the very personal inspiration behind the retreat's interiors: the couple's own grandparents and their distinctive identities. At Noble+Proper, Sara adds, "every single unit has its own name and theme behind it." Let's take a closer look and gather ideas to borrow along the way.
Photography by Jenny Swiegart, courtesy of Noble+Proper.
1. Consider a dark exterior.
2. Experiment with 3D art.
3. Mix unexpected patterns.
4. Try a bright trim.
5. Bring back colorful toilets.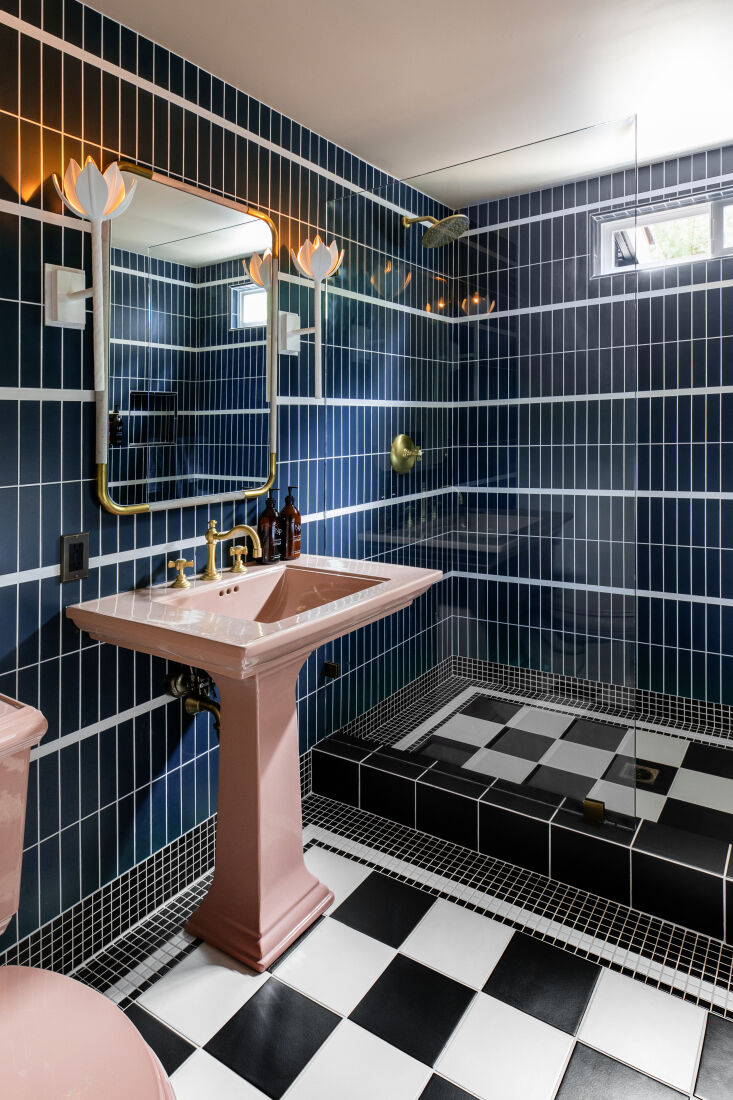 6. Source vintage furniture.
7. Craft custom headboards.
8. (Really) commit to a theme.
9. Match the backsplash to the floors.
10. Rethink antique runners.
11. Add extra patina.
12. Go bold in the bathroom.
13. Never spurn wallpaper.
More in the way of grandparent-chic style:
(Visited 651 times, 2 visits today)