We're hosting our first Remodelista & Gardenista Market of the year on May 9–the day before Mother's Day–at the Marin Country Mart in Larkspur Landing, California, just 30 minutes from San Francisco. (It's a lovely drive over the Golden Gate Bridge.)
More than 40 favorite local designers and creators will be there, and we've rounded up gifts from them that we have in mind for our moms. (For pricier items, we say go in with your siblings.)
See our Markets page for details, including a full list of vendors. Hope to see you there! 
Above: Furniture designer Alice Tacheny's Flax designs are pyramid-shaped brass wall sculptures (ideal for air plant display). Tacheny offers a small, closed version for $60, and a large, open pyramid (shown) for $120. 
Above: Petel Design of SF makes Zip Pouches out of vintage textiles from Mauritania, paired with suede from Brazil, France, and California; $80. 
Above: Glassybaby, Seattle purveyor of glass votives in a dazzling array of colors, now offers Drinker cups, shown here in Bubbles (L) and Bellini (R). They're $55 each. 
Above: For mothers who are serious cooks, we like the 5-Inch Walnut Chef Knife by Million & Clark, made by hand on California's northern coast; $175.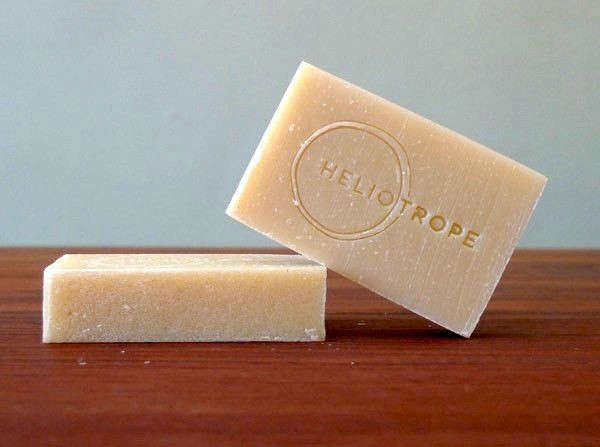 Above: Nourishing Organic Olive Oil Soap contains 85 percent organic ingredients and is made in Northern California by natural beauty products line Heliotrope; $9 each. 
Above: LA cult jeweler Kathleen Whitaker offers her solid-gold Tube Rings in three thicknesses. The small ring, shown here in 14 karat rose gold, is $150.
Above: We have our eyes on the block-printed silk-cotton Zipper Scarf in Charcoal and Rajasthani-Sunset Orange from sisters Lily and Hopi Stockman of Block Shop; $120.
Go to our Markets page and the Marin Country Mart for details on and directions to the May 9 Remodelista & Gardenista Market.
Can't make it to the market? We've still got you covered:
(Visited 48 times, 1 visits today)