Our picks for the cocktail (and beer and wine) lovers on your list.

Above: This brass Crescent Bottle Opener ($46 from Rikumo) may look like an ornament at first glance, but its brilliant design (by Oji Masanori in partnership with nearly 120-year-old Japanese metal manufacturer Futagami) pops bottles with ease.
Above: This essential cocktail tome features musings, tips, and carefully illustrated cocktail recipes, all favorites of the legendary man behind NYC speakeasy-style bar Milk & Honey. Read it and you'll be an instant mixologist. Available for $20.71 on Amazon.
Above: For the old-school imbiber: The Great American Flask (by 200-year-old manufacturer Jacob Bromwell) is made of copper, "just like the massive copper pots used by distillers," and has an American birch stopper. It's available for $200 at Heath Ceramics.
Above: Stewart & Claire's Cocktail-Inspired Lip Balms are a clever way to keep the taste of your favorite drink on your lips. Made with essential oils, a trio of Negroni (orange and juniper), Old Fashioned (cedar, vanilla, and cinnamon), and Tiki (coconut oil and mandarin) is $22.
Above: We're big fans of the wonky wares from Malfatti Glass (they were a hit at our NYC market last year); a pair of Vino Rosso glasses is $70 (visit the site to see more offerings).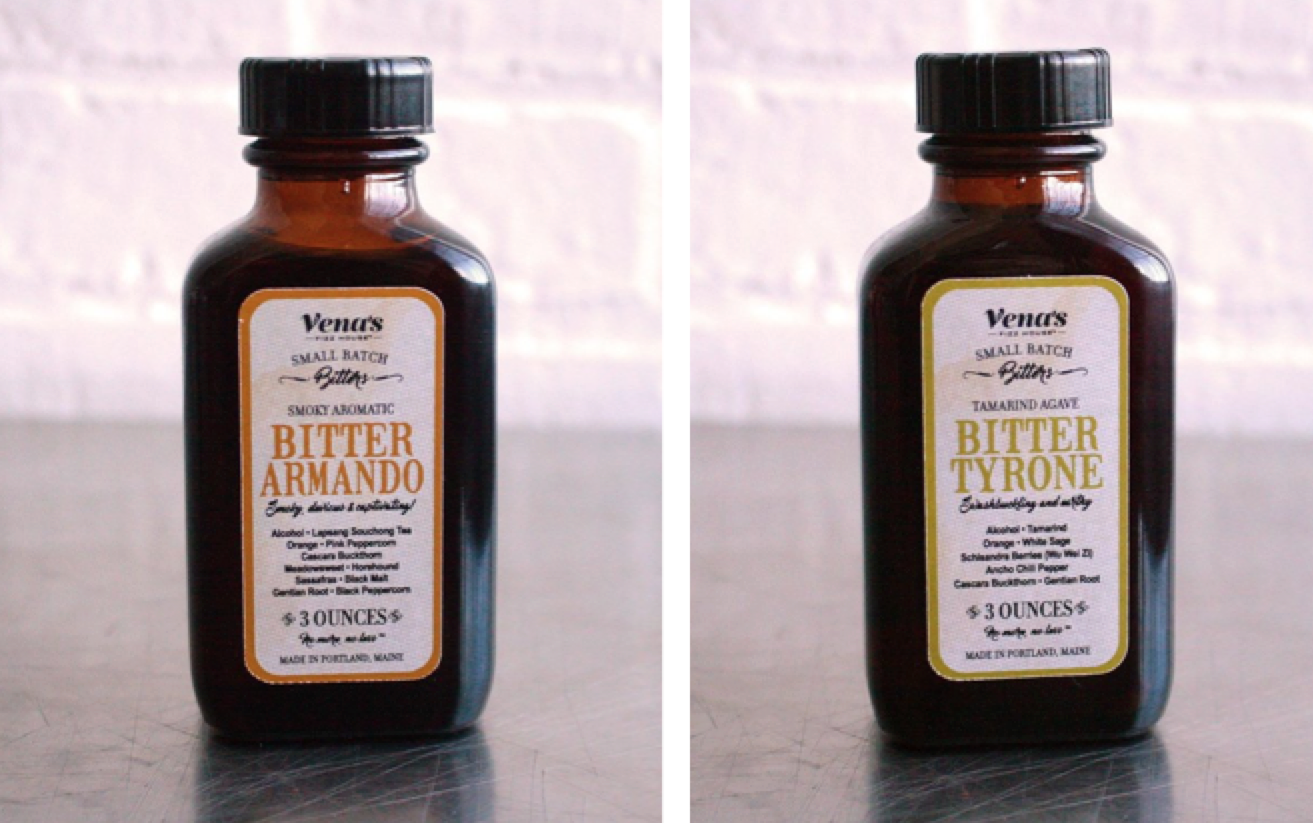 Above: House-made bitters, bottled in Portland, Maine, by Vena's Fizz House, are named for Vena's former suitors—"some smoldering, some charismatic, some bold." Armando ("smoky, devious, and captivating") and Tyrone ("swashbuckling and earthy") are each $20.
Above: These aren't lumps of coal; they're Black Whiskey Stones, made of non-porous soapstone. When chilled, they cool any drink without diluting the flavor. A set of nine is $24 at The Line.
Above: And, for the beer lover, this Stoneware Growler holds 64 ounces of your favorite craft ale. Available for $88 via Terrain.
(Visited 6 times, 1 visits today)