Crisp and luminescent, the mod yet classic white globe pendant light never goes out of style.
Above: The Luna Cord Pendant with 10-inch-diameter white globe shade is available in powder-coated white or antique black (shown) with a choice of a white or black vinyl cord; $149 including shade at Schoolhouse Electric.
Above: The Milagro Pendant by Eglo is $62 for the small and $110 for the large size at Lumens.
Above: The handblown Murano glass Globe Pendant Light by B. Luxs is a generous 19.75 inches in diameter and suspends from a single tension cable with a canopy of matte gray finished aluminum; $976.80 at Lumens.
Above: The West Elm Globe Pendant Light in antique brass and milk glass is $119.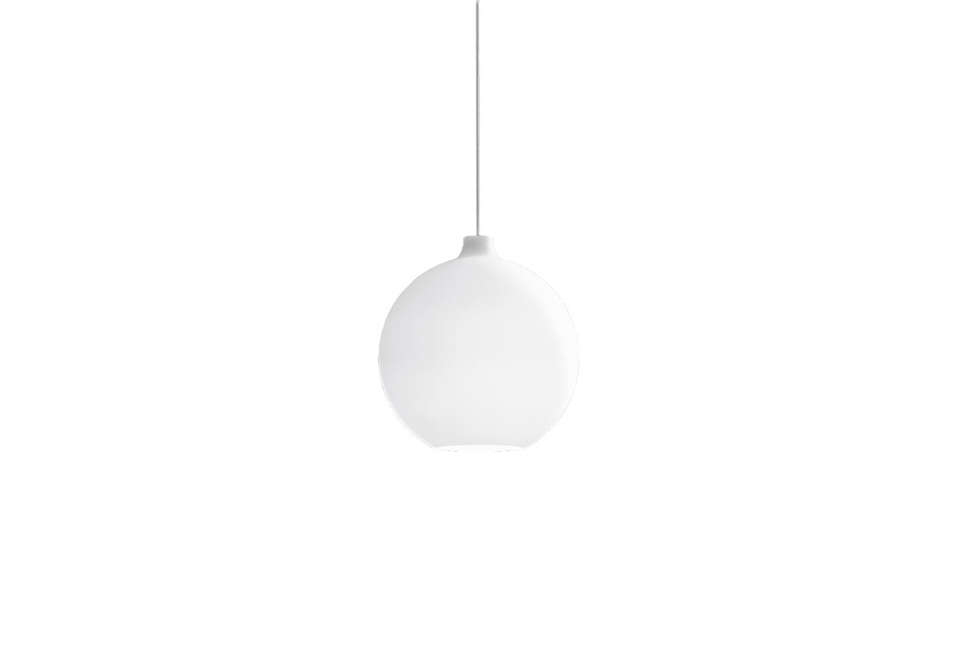 Above: Designed by Vilhelm Wohlert for Louis Poulsen, the handblown Wohlert opal glass light sets the standard. It's available in three sizes; the 11.8-inch Wohlert Pendant is $750 at Y Lighting. Also available in a 13.7-inch size ($848) and a 15.7-inch size ($956).
Above: From Michael Anastassiades the Happy Together 1 Pendant Rod is available in polished nickel, polished brass (shown), and black-patinated brass; $691 at the Future Perfect.
Above: Jasper Morrison designed the handblown opaline glass Glo Ball for Flos in 1998; it's quickly become a design classic. The 13-inch Glo-Ball S1 Pendant Light is $541 at Y Lighting; the 17.7-inch Glo-Ball S2 Pendant Light is $595 at Y Lighting.
Above: The Original BTC Large Globe Pendant is $1,499 at Horne.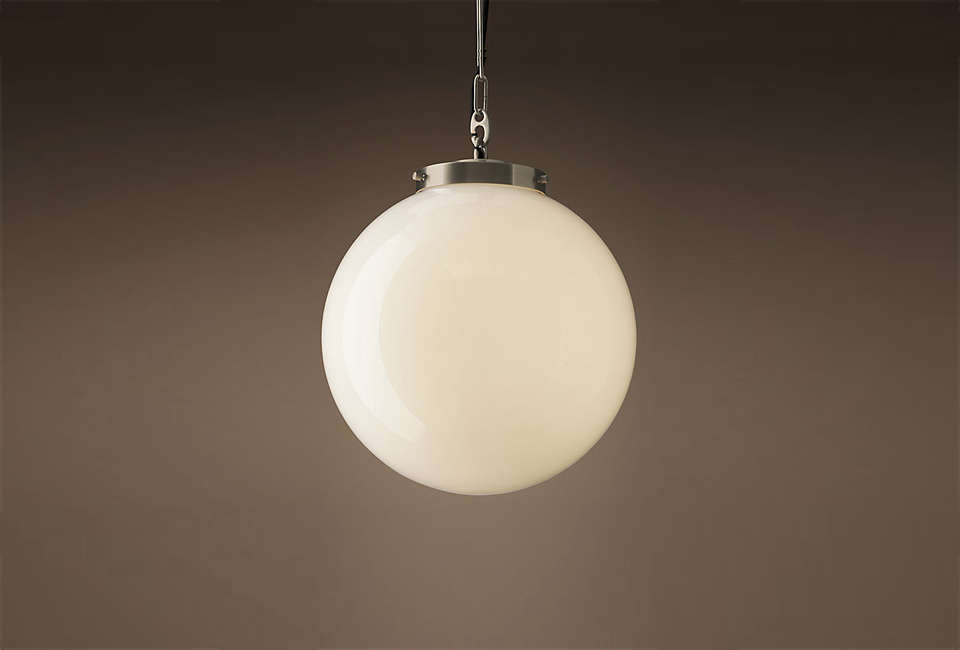 Above: Restoration Hardware's Parisian Architectural Milk Glass Poste Pendant is $289 to $499 in antique nickel, bronze, aged steel, and polished nickel (shown).
Above: The Moser Pendant by Louis Poulsen ranges from $476 to $598 at Horne.
Shopping for lighting? See more from our posts:
N.B.: This post is an update; the original story ran August 3, 2011.
(Visited 559 times, 1 visits today)