Rule of thumb at Remodelista: when you come across really good lighting that is both affordable and made in the US, post about it immediately. When we first saw these pendant lamps from Los Angeles company Wrk-Shp a few years back, they were too good to keep to ourselves, and they're as fresh-looking now as they were then.
Founded by an architect (Ryan Upton) and an architect-turned-fashion designer (Airi Isoda) and based in Los Angeles, Wrk-Shp defines themselves as a multi-disciplinary studio that is one part women's clothing, one part product design. Their product design extends beyond accessories to lighting and furniture, but all their pieces have a subtle industrial quality to them. Here is a look at the duo's concrete pendant lamps (plus their wall cleat, the best one we've seen yet).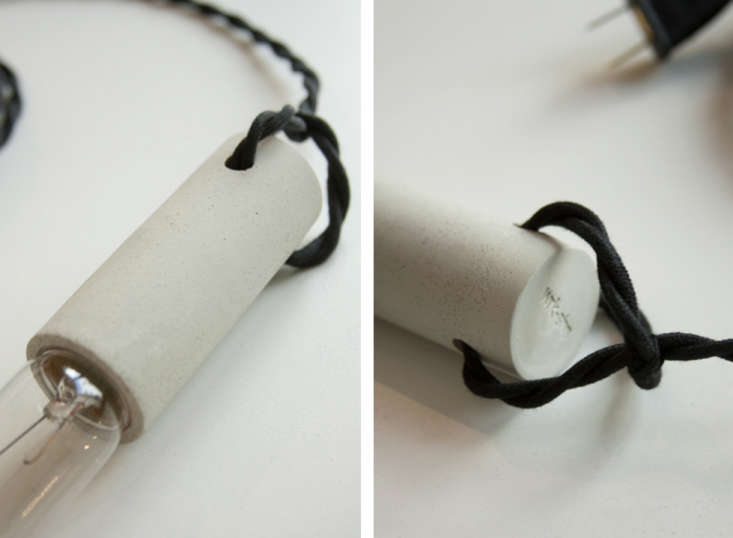 On the hunt for artful lighting? Us too:
N.B.: This post is an update; the original story ran on January 16, 2014.
(Visited 23 times, 1 visits today)