On the remote Cape Point Nature Reserve in Scarborough, South Africa, sits an elegant compound built for a family of four by architects Matthew Beatty and Saskia Vermeiren of Beatty Vermeiren. The 1,000-square-foot house is designed as a campsite; the plywood-clad interiors walls are the "tent" and the exterior metal cladding is the "weather sheet," as the architects says. Like a campsite, the house is without Wi-Fi and features a communal bathhouse. "The idea is for the family to share a communal space that lives very differently from a conventional house," Beatty says. The architects used sustainable materials in the construction, equipping the house with solar energy, rainwater collection, and gray water irrigation, but it's the conventional materials—plumbing pipes, plywood, and roof sheeting—that give the structure its distinctive look. Here's a look.
Photography by Elsa Young, Frank Features, and Nicolaus Matthius, courtesy of Beatty Vermeiren Architects.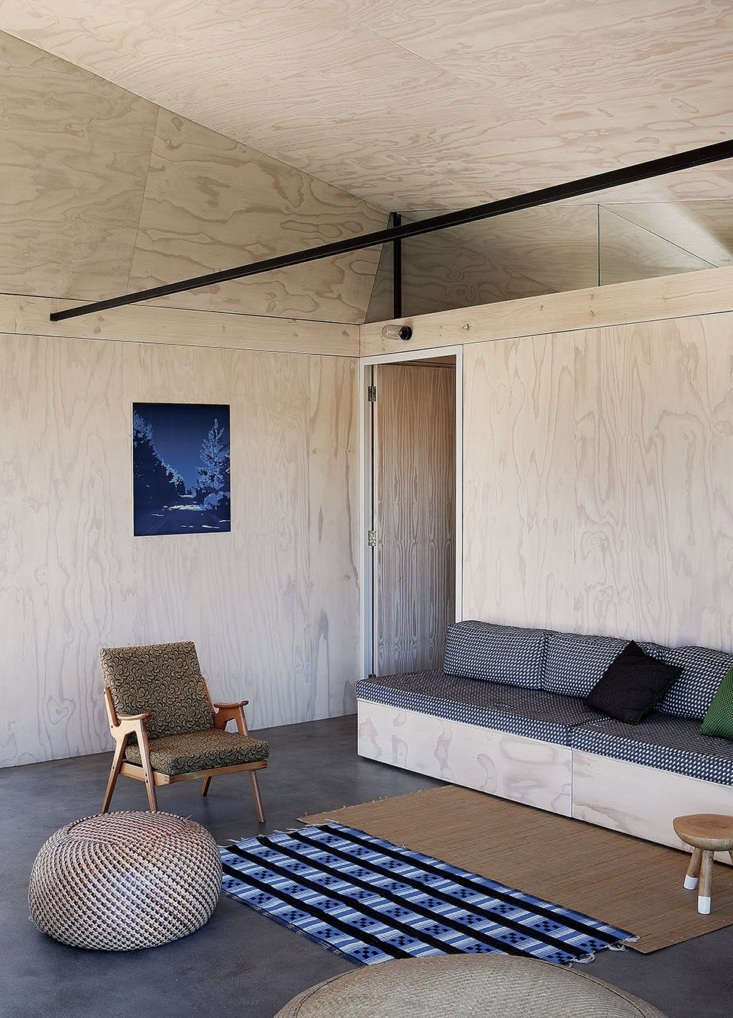 For a look at other off-the-grid spaces, see our posts:
You need to login or register to view and manage your bookmarks.