Does the versatility of plywood have no limit?
From boats to furniture; plywood is flexible, inexpensive, easy to use, and reusable. Made from refashioned pieces of wood that have been bound together, forming a building material that is stronger and stiffer than the sum of its parts; plywood came into its own in the 20th century, and its popularity grows today. Here are our recent favorite sightings and uses.
1. Interior Walls
2. Kitchen Backsplash
3. Furniture
4. Headboards
5. Staircases
6. Sliding Shutters and Doors
7. Ceilings
8. Architectural Details and Trim
9. Kitchen Cabinets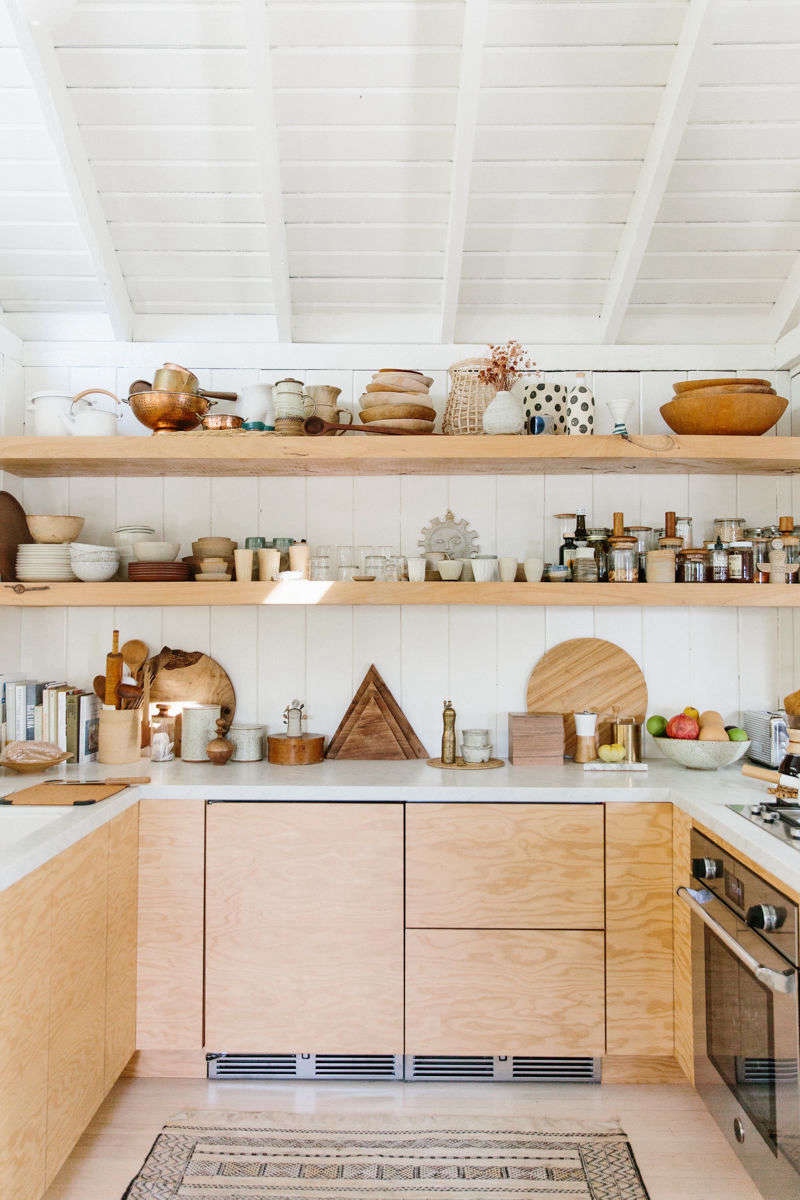 10. Bathroom Storage
More ingenious uses for plywood:
N.B.: This post is an update; the original story ran on November 19, 2012.