Wayne Pate arrived in New York as a high school dropout from Dallas with no plans. Fortunately, he had a friend in advertising, which led to a starter position in the firm's art department. Pate learned graphic design on the job and went on to spend years as an in-demand freelance art director and designer, creating his own street-wear line, doing graphics for the Gap, making prints–and, along the way, meeting his wife, New Zealand–born fashion designer Rebecca Taylor.
The couple have three children and live in a Brooklyn townhouse where Pate now devotes his days to making art. Studio Four NYC, a boutique fabric and wallpaper company based in Chelsea, discovered Pate's work through fellow artist Rebecca Atwood and has just come out with its second Wayne Pate collection. Adapted from paintings in his sketchbooks, the designs hearken to Matisse's Paris (think the Fauvists, Sonia Delaunay, André Derain), but with Pate's own playful and graphic spin. Of late, he's also begun doodling on ceramics and the occasional lampshade, which he sells, along with his paintings, on his website and via Instagram (@waynepate). Here are our favorites.
Photography courtesy of Studio Four NYC, unless noted.
Wallpaper, Fabric, and Pillows
Both are digitally printed the US—the wallpaper on clay-coated paper, the fabric on Belgian linen—and available both retail and to the trade. Ellen McCooe, Studio Four's in-house textile artist, works closely with Pate to transform his paintings and sketches into finished repeats. "We love Wayne's brushstroke style and are careful to preserve it," says Kate Reynolds who co-owns the company with Stacy Waggoner.
Pate formerly focused on creating silkscreened prints, but now makes one-of-a-kind pieces.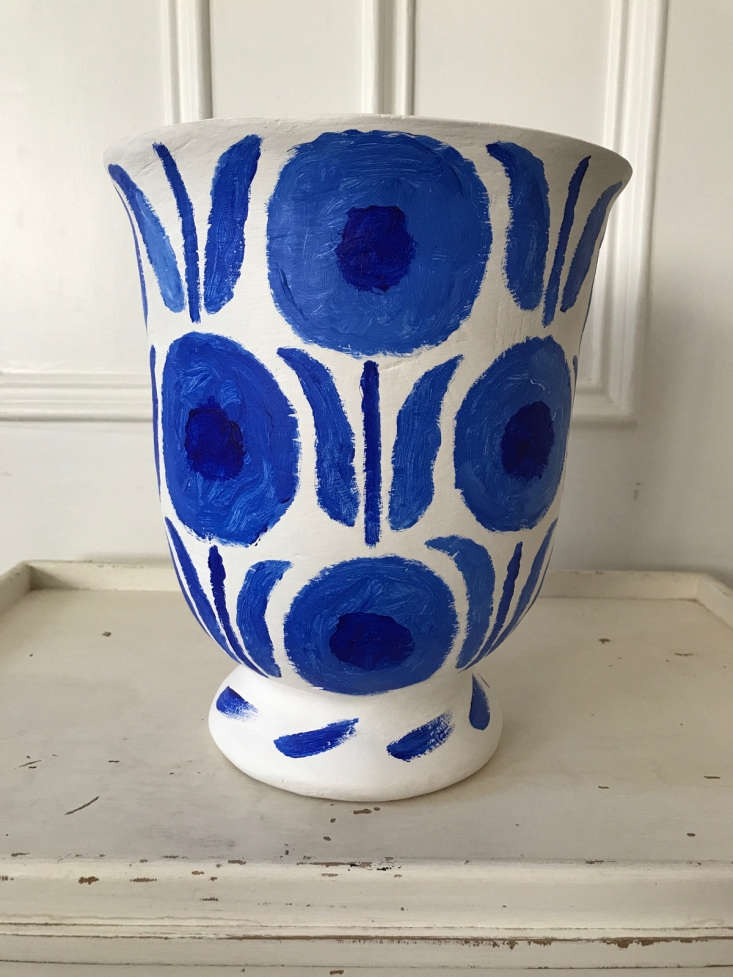 Lampshades
Here are three more collections of wallpaper that we love:
Also take a look at DIY Walls: Tiles for Commitment Phobes.
You need to login or register to view and manage your bookmarks.