David Rager, the US-born, Paris-based design impresario behind Paris's Candelaria, recently clued us in to his latest venture: a cocktail bar in Pigalle called Glass that he designed with Cheri Messerli.
"It's a little darker and more focused on the music/DJ vibe. It's in Pigalle in a former 'hostess bar,' where a beer costs 20 bucks because it comes with some extra attention (the street is still lined with bars like this). We didn't change the facade, but we gutted the interior and installed an acoustic 'box' so we can crank up the volume and have some small live performances. Cheri and I designed everything in this one, including the furniture (benches, a circular banquette that converts to a stage, stools, and cocktail tables). We were inspired after a trip to Tokyo, so all of the bench seating has built-in storage below the seat for your jackets and bags. We worked with London-based artist Andere Monjo, who created the distressed/watercolored mirrored tables, and artist Adrian Rubi Dentzel, who made the light-up resin tiles for the floor."
For information, go to Glass. You can also check out the Glass playlist on Peachr.
Above: The interior is painted a moody shade of black.
Above: Artist Adrian Rubi Dentzel created the light-up resin tiles for the floor.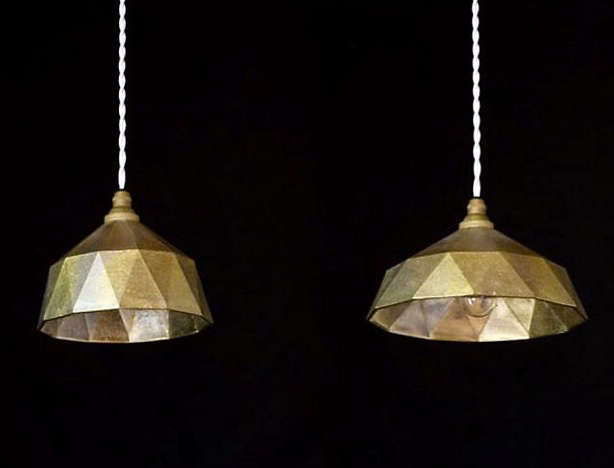 Above: Brass lamps from Japanese artist Oji Masanori illuminate the space.
Above: London-based artist Andere Monjo created the distressed/watercolored mirror tables for the space.
Above: A view of the mirrored bar area.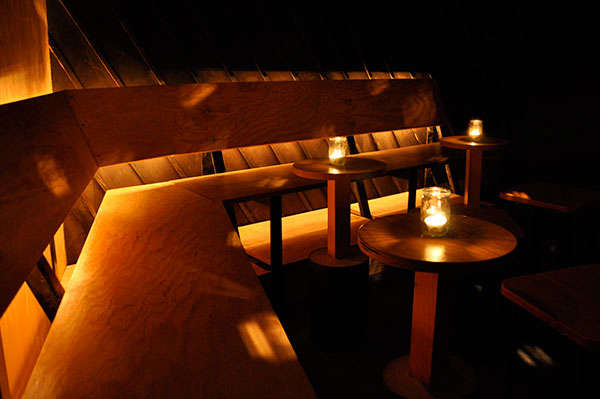 Above: The banquettes offer storage opportunities.
Above: Rager designed all the graphics for the bar.
N.B. To see more of David and Cheri's work, go to House Call: David Rager and Cheri Messerli in Paris and Restaurant Visit: Taqueria Candelaria in Paris.
You need to login or register to view and manage your bookmarks.