One of our clever readers clued us in to Paula Greif's handmade menorah, which reminded us how much we like the work of this Brooklyn-based ceramicist.
Greif's pieces are available at Beautiful Dreamers in Brooklyn; contact the shop directly for pricing and shipping. She also holds online sales periodically; go to Paula Greif Ceramics to sign up for notifications.
Above L: Contact Paula Greif Ceramics directly for information about her menorah. Above R: Ornaments piled in a handmade bowl.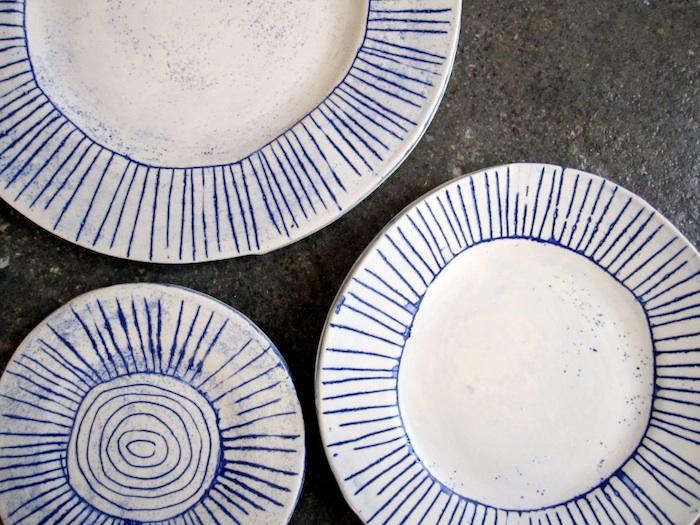 Above: Plates by Greif.
Above: The coffee pot and dripper is $200 at Beautiful Dreamers.
You need to login or register to view and manage your bookmarks.