The Grand Hotel et de Milan has been a cultural fixture since 1863, when architect Andrea Pizzala designed the neo-Gothic building near Milan's La Scala opera house in the center of the city. The hotel has always been held exclusively by the Bertazzoni family, and not a single generation has shied away from opulence and ornamentation. Each redesign is an update on the ancient Milanese house, and the latest, by Emiliano Salci and Britt Moran of Milan's Dimore Studio, is no exception.
Salci and Moran reinvented the bedrooms and suites, blending antiques with modern accents, and permitting each bedroom to marinate in a rich color palette of warm gray walls and crimson velvets. The hotel values itself as a "point of reference for guests in search of luxury, discretion, and privacy," the owners say. Giuseppe Verdi, countesses, famous flutists, opera singers, and filmmakers have all been on the hotel's roster. We have a feeling they'd approve of the recent redesign:
Above: The hotel's history is as vibrant as its main lobby: towards the end of the 19th century, the Grand was the only hotel in Milan to offer postal and telegraph services. The resulting frequent use by diplomats and businessmen is what put the hotel on the map.
Above: A series of bedrooms are dedicated to notable figures of the Italian opera; this one celebrates Giorgio Strehler, who set up the Piccolo Teatro della Cittí  di Milano in 1947. Framed photographs, etchings, and writings from Strehler decorate the quarters.
Above: Dimore Studio's passion for Milanese history is on view in every nook and corner.
Above: Another bedroom is a mix of burgundy and crimson, velvet and dark wood.
Above: Romantic old-world detailing has been reintroduced in a fresh way.
Above: A modern settee sits before a pair of antique Milanese ormolu-decorated beds.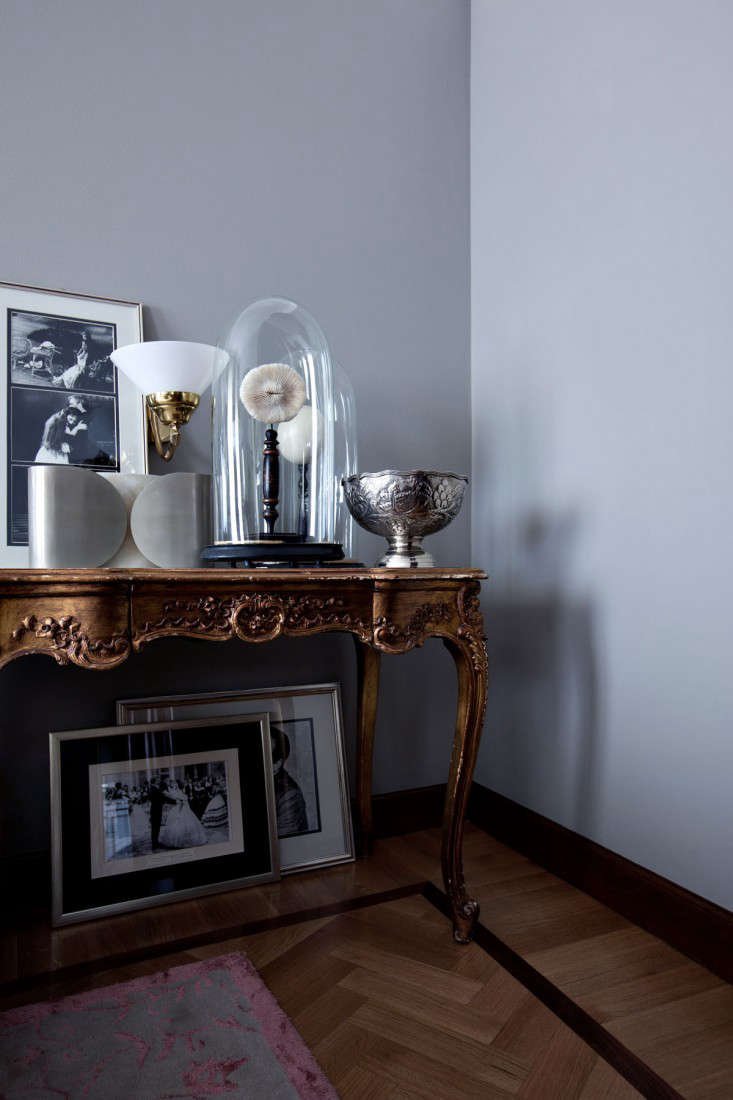 Above: Dimore Studio's elaborate bedside vignettes mix opera photographs with metallic accents.
Above: A bed in a romantic alcove with art in gilded frames that pick out the patina of the antique furniture.
Above: The Hotel et de Milan's 151 year old crest.
Above: For booking information, visit the Grand Hotel et de Milan.
For more of our favorite spots in Milan, see Pave Cafe: A Place Like Home, interiors art gallery Spazio Rossana Orlandi, the ASAP shop (which stands for as sustainable as possible), and modern blacksmith Antonino Sciortino's Furniture
You need to login or register to view and manage your bookmarks.