Is there any space more sacred than a teenage girl's bedroom? Ideally, it's a place for homework, primping, preening, and escaping (from parents). When Clementine (she's the daughter of Gardenista editor Michelle) was envisioning the design for her new bedroom, which she moved into two years ago, she wanted it to be "peaceful and simple. And dreamy." We think she succeeded; here's how you can get the look:
Photos by Katie Newburn for Remodelista.
Above: The Vintage Fleur Chandelier is from Restoration Hardware Baby & Child; $229.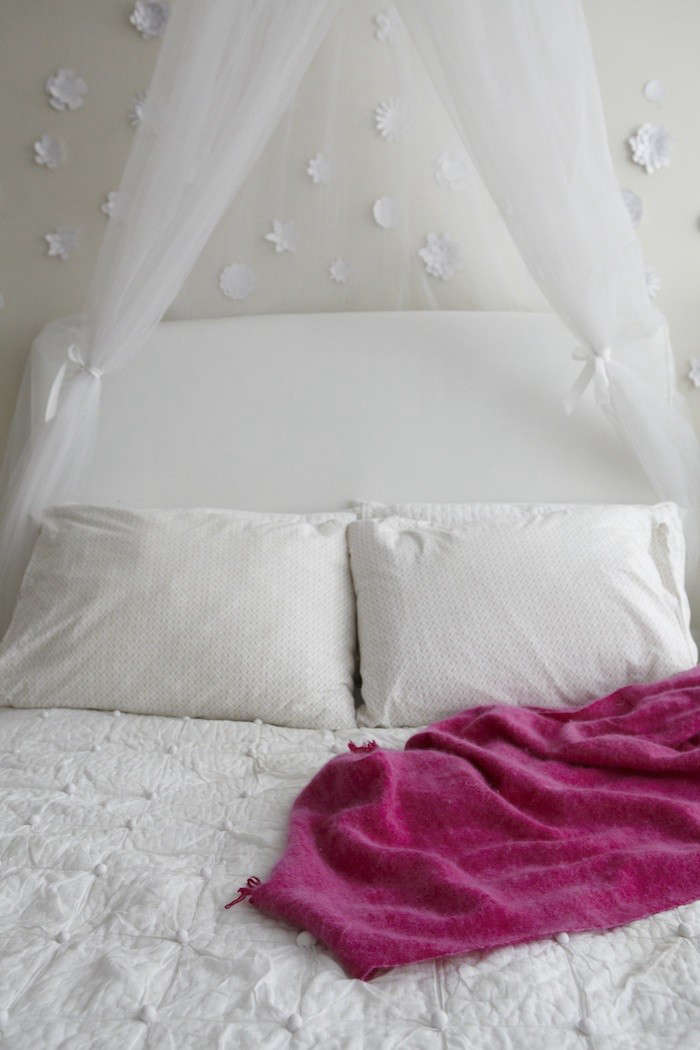 Above: Clementine made the multilayered paper wall flowers herself using a template from the Web (for something similar, go to My Crafty Life) and standard 8-by-11-inch printer paper.
Above: A simple Lab Flask ($8.50 from Amazon) serves as a vase for a sprig of greenery from the garden.
Above: For a similar hot pink throw, consider the Mohair Knee Rug in hot pink from NZ-based Mohairs and More (free international shipping); USD $126.50.
Above: The full-size Riley Headboard is $399 and the Brushed Canvas Slipcover is $199, both from Pottery Barn. A companion Box Spring and Mattress Set is $1,395.
Above: Siam White Bed Canopy; $29.99 from Bed Bath and Beyond.
Above: The 100 percent cotton full/queen Pom-Pom Tufted Quilt is on sale for $159.99 at Restoration Hardware Baby & Child.
Above: A pair of Rabari Pillowcases from John Robshaw add just a hint of pattern; a set of two is $95.
Above: The Eames Fiberglass Shell Chair is $435 from Modernica.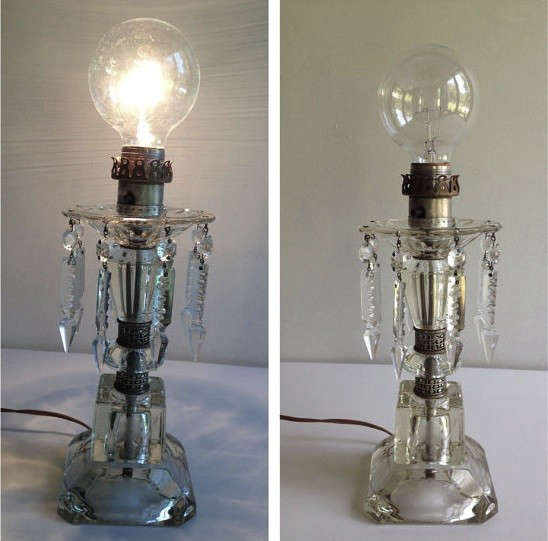 Above: Clementine's bedside table lamp is vintage; for something similar, search Etsy's offerings; the Antique Cut Glass Boudoir Lamp with Glass Drops above is $46.
Above: The walls are painted in Benjamin Moore's Ballet White.
And to get the lowdown on Clemtine's collection of houseplants, go to Steal This Look: Houseplants in the Bedroom, Teen Edition on Gardenista.
You need to login or register to view and manage your bookmarks.