We love the idea of buying something once and never having to replace it. But what would we want to own forever? When we ponder this, Smålands Skinnmanufaktur (SSM), a creative studio and production house in the Southern Swedish province of Småland, comes to mind.
Run by Hillevi Magnell and Josef Stockhem, a husband-and-wife team, SSM hand produces a capsule collection of useful, built-to-last household designs, from tables to clothes hangers. All are made of pale ash detailed with leather from Tärnsjö Garveri, a local 140-year-old tannery with a focus on sustainability. We could see living with these things for a good while.
SSM's leather supplier Tärnsjö Garveri notes, "Our tannery is among the remaining five percent of tanning houses worldwide that still employs vegetable tanning instead of the more time- and cost-efficient chrome excel method. We only source Swedish hides, the byproduct of the local meat industry, and we operate with great respect for our environment and our craftsmen."

Above: The SSM Daybed, 35,000 kr, comes in dark or pale woven leather, as does the Magazine Hanger, 850 kr. SSM ships worldwide and also sells through a few retailers: the Magazine Hanger and Hook is available for $95 from At Land in Dobbs Ferry, NY.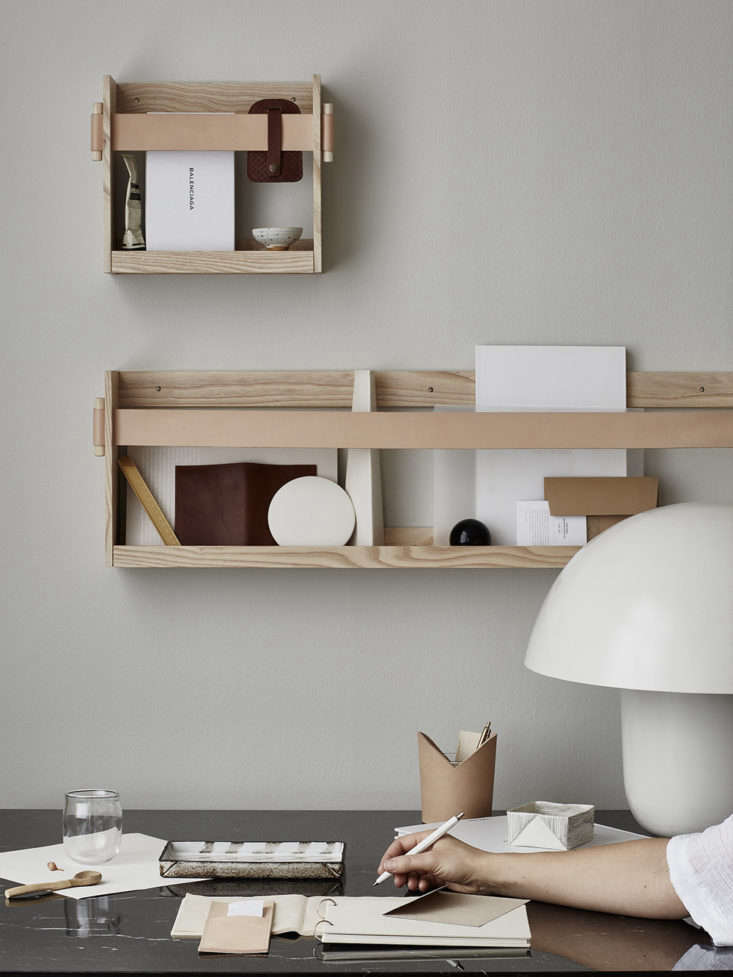 SSM owners Hillevi and Josef explain that she oversees design and marketing; he's in charge of manufacturing and is "the one who sews all our products." At their factory, they also design and produce leather goods for other companies.
Inspired? Here are three leather DIY ideas:
(Visited 192 times, 1 visits today)