While we've posted on wall-mounted shelving systems in the past, freestanding units provide the same level of storage while also being more portable and modular within the home (think freestanding shelves as room divider). Here are our 10 favorites.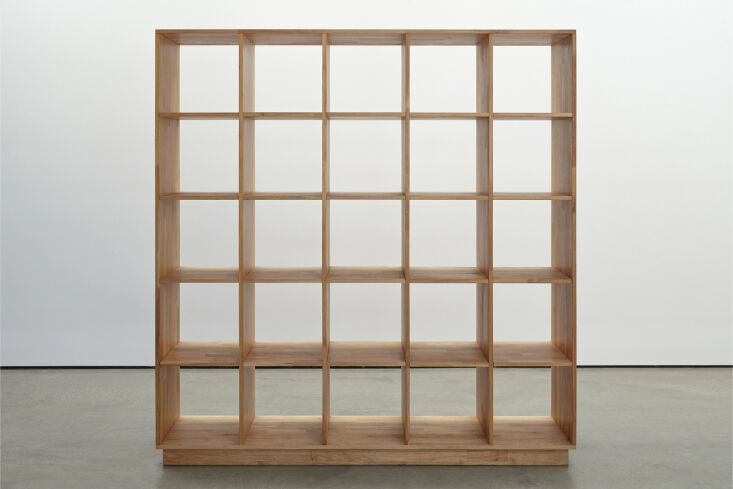 For more storage furniture, see our posts:
N.B.: This post was originally published on May 7, 2008. We have updated it with new and additional product selections and current pricing.
(Visited 2,011 times, 9 visits today)
Frequently asked questions
What are the benefits of using shelving systems?
Shelving systems offer several benefits, including increased storage space, organization, and the ability to display and showcase items. They can be customized to fit specific needs and can be versatile, allowing for easy rearrangement and adaptation as storage requirements change.
What types of shelving systems are available?
There are various types of shelving systems available, including wall-mounted shelves, freestanding shelving units, modular shelving systems, adjustable wire shelving, floating shelves, and built-in shelving. Each type has its own advantages and can be chosen based on space constraints, design preferences, and intended use.
How do I choose the right shelving system for my space?
When choosing a shelving system, consider factors such as the available space, the weight and size of items to be stored, the overall design aesthetic, and the level of adjustability or customization needed. Assess your storage needs and consult with a professional if necessary to determine the best shelving solution for your space.
Can shelving systems be installed by DIYers?
Yes, many shelving systems can be installed by DIYers. However, the level of difficulty may vary depending on the specific system and its installation requirements. Some systems may require basic tools and DIY skills, while others may be more complex and may require professional installation for stability and safety.
Are shelving systems adjustable?
Many shelving systems are designed to be adjustable, allowing you to change the height or configuration of the shelves to accommodate different items or storage needs. Adjustable shelving systems offer flexibility and can be reconfigured as needed.
Can shelving systems support heavy items?
The weight capacity of shelving systems can vary depending on the materials and design. Some systems are specifically designed to support heavier items and offer reinforced construction. When selecting a shelving system, consider the weight of the items you plan to store and choose a system with an appropriate weight capacity.
Can shelving systems be used in any room of the house?
Shelving systems can be used in various rooms of the house, including living rooms, kitchens, bedrooms, home offices, and even bathrooms. They provide functional storage and can enhance the organization and aesthetics of any space.
How do I maintain and clean shelving systems?
The maintenance and cleaning of shelving systems depend on the materials used. For metal or wire shelving, wiping with a damp cloth or using mild cleaning solutions is usually sufficient. Wood shelves may require periodic dusting and occasional polishing or treatment with appropriate wood care products.
Can shelving systems be customized to fit specific spaces?
Many shelving systems offer customization options to fit specific spaces. This can include choosing the width, height, and depth of the shelves, as well as the overall configuration. Some systems even allow for additional accessories or components to be added for further customization.
Can shelving systems be used for both storage and display purposes?
Yes, shelving systems can serve both storage and display purposes. They can be used to showcase decorative items, books, artwork, or collectibles while providing functional storage for everyday items. The versatility of shelving systems allows for a combination of storage and display needs.