We've long been followers of Inez Valk, the chef/caterer who fled Manhattan a while back to open Table on Ten in the northwestern Catskills. When she refurbished an 1860s house and opened the restaurant, it was cause for celebration. But we also love the two rooms Valk lets above the inn, where weekend visitors from New York City can stay overnight after a dinner at the cafe.
"The two upstairs bedrooms echo the atmosphere and aesthetic of the cafe," Valk says. "By staying with us, you become a de facto member of the community that congregates downstairs; venture down and enjoy the food (gathered from local farms, dairies, and producers), join in a workshop, browse around the microshop, or just sit, drink coffee, read or work at your laptop."
For bookings, go to Cozy Room Above Table on Ten or Attic Above Table on Ten at Airbnb.
Above: In the bath, original fixtures and fittings add to the humble feel.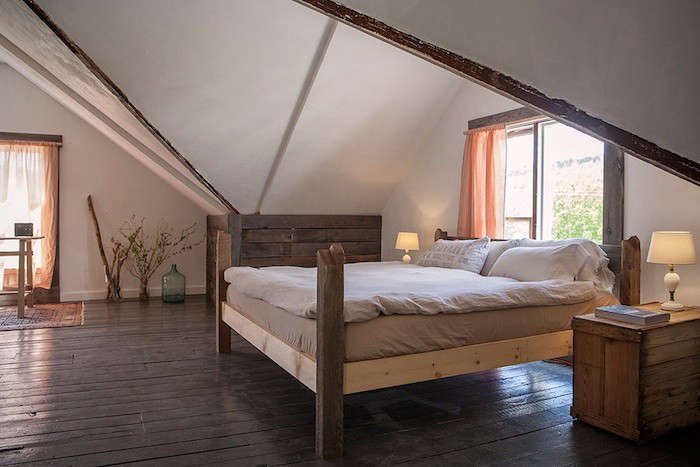 More on Table on Ten:
N.B. This post is an update; the original story ran on July 1, 2013.
(Visited 169 times, 1 visits today)