With the rise in online rental sites such as Airbnb and VRBO, it's easier than ever to snap a few photos, create a listing, and rent out your house or apartment. The tricky part comes after the tenants arrive and the questions start rolling in: Where does the trash go? How do you work the TV remote? Why does the Wi-Fi keep breaking?
Julie and I have rented out our Wellfleet, Massachusetts, house over the years, and in my role as landlord, I've developed an appreciation of what tenants need for a successful stay. And on the flip side, we've rented flats in Rome and London through VRBO and learned what the experience is like from the tenant's perspective. Here are some simple, affordable ways to keep both camps happy.
Create a House Information Checklist.
This is the document that will save you the most time and reduce tenant aggravation. And it doesn't have to be in a hotel-style three-ring binder—all you need is a page or two that spells out the operating instructions for your house. Keep it on your computer and print it out (and maybe laminate it) as needed. This way, it's a living doc that you can update.
Here are the key topics to cover.
Parking: Are there permits, restrictions, or limits that should be explained?
Garbage and Recycling: What day does it go out? Do the bins need to be put in a particular place and later stowed somewhere else? What are the rules for recycling?
Linens: If you're providing linens, explain where they are kept and what to do with them at the end of the stay.
Bathrooms: If your house empties to a septic system be sure to tell your tenants about what can go in the toilets. Leave any special instructions for the showers, and make sure you have good shower liners in place.
Washer and Dryer: Any important instructions or restrictions, such as high-efficiency detergent only?
Wi-Fi and Internet: Spell out all necessary passwords. If your Internet router is hidden, let your tenants know where to find it (see more on this topic below).
Lawn and Garden: Is it OK to pick the tomatoes? Are there timed sprinklers that will soak everything left out on the lawn overnight?
Fireplace: Is the fireplace off-limits? If OK to use, any special instructions for operating the flue and getting a fire going?
Outdoor Barbecue: If gas, is there propane in the tank? Where is the best place to refill? Does the grill need to be moved away from its current location to be safely used?
Local Emergency Contact: If you won't be available, whom should tenants contact in case of a household emergency? Consider paying a local handyman to handle these requests directly.
Neighbors: Anything that the tenants should know about the people living around you?
Pets: Do you allow them? If so, are there any rules that should be followed?
TV and Media: Supply easy-to-follow operating instructions for the TV, stereo, and other media devices.
Keys, Locks, and Alarms: How will your renters get keys to the property? Is there a particular way you want the house locked? Are there any alarms that require instructions?
Exit Checklist: Provide a concise list of what you would like the tenant to do when leaving. Be sure to cover lights, keys, heat, and garbage.
Make sure your house is renter-ready.
Get these five details in order and you're all set.
1. Wi-Fi strength and reliability.
Having top-quality Internet and Wi-Fi service is a must for any property that's rented regularly. Too many times of late, my family and I have arrived to find spotty coverage and a limited number of allowed simultaneous connections. In all cases, the problem could be traced to an old router. Fortunately, reliable routers keep getting better and less expensive: I recommend the NetGear R6250 ($106.95 on Amazon) or any of Apple's wireless routers. For a small investment, solid Wi-Fi ensures content tenants.
2. TV and music.
Make sure you provide clear instructions on how to use the TV remote—it's the rare renter who is able to figure this out without your guidance (and at least one email SOS). As for music, nearly everyone now travels with their audio collection in their mobile or laptop. Getting that music piped into the house's sound system in your rental should always be a snap. But often a critically important cable is missing: the one that connects the back of the stereo to the headset jack of the portable device. This is an under $10 cable that can make or break whether favorite tunes get amplified during your renter's vacation. When I rent a house, I always pack a cord. A newer, more complete travel option to consider is a compact Bluetooth speaker, such as the Jawbone Mini JamBox ($79.99). Light enough to travel in your backpack or handbag, it provides sound for big rooms—no cables required.
3. Cleaning service.
For weekly or longer rentals, it's a good idea to hire a weekly cleaning service to come into the house and clean for the tenants while they're there. This gives you some extra eyes to check out how things are going and also ensures that the house is kept up on a regular basis. Many owners call out the cleaning service as an extra but required fee; others just include it in the overall cost of the rental.
4. Locked cabinets or closets.
Make sure your valuables stay out of harm's way: Put locks on a block of cabinets or a closet or two. As Julie says, "If it can be broken, it will be broken." For finishing-touch advice, see her post 7 Essentials for the Bath, Landlady Edition and Alexa's High/Low: 6 Essentials for Stocking the Rental House.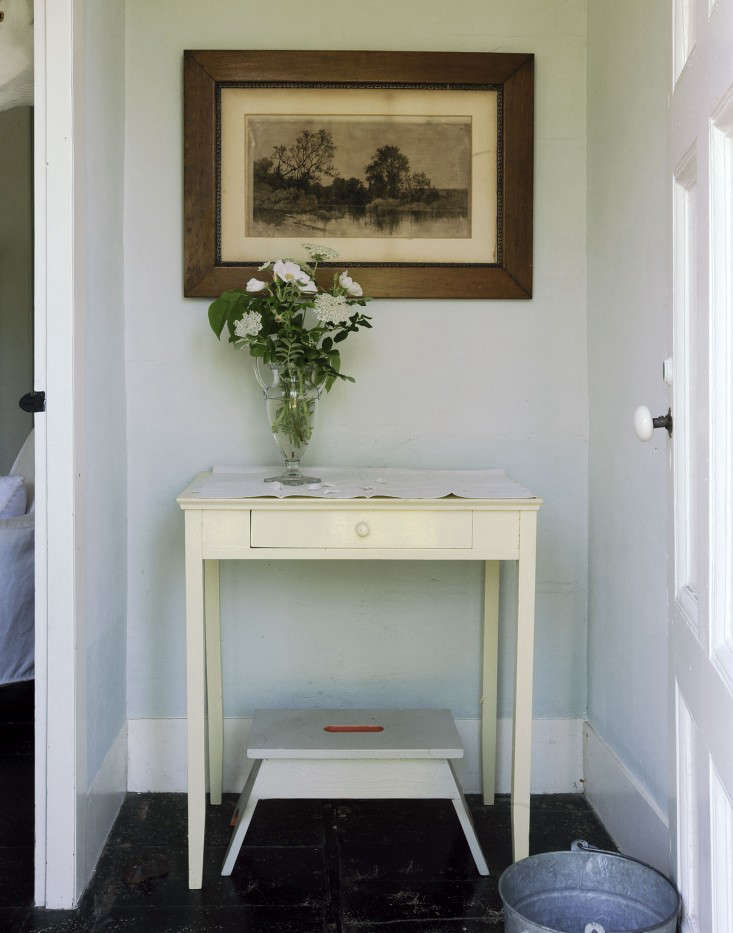 5. A welcome bottle of wine and flowers.

Not essential but worthwhile; it will make a good first impression and keep your tenant in a positive frame of mind should they encounter any problems during their stay.
Looking for a rental apartment or house for your next vacation—or to get your own vacation house ready for the summer? Check out:
N.B.: This post is an update; the original story ran on July 14, 2014.
(Visited 46 times, 1 visits today)